Villa Contrada
Sardinia and Corsica - Pula
Away from Sardinia's glitzy northern coast the southern portion is less commercialized with the bonus of stunning beaches, crystal clear water, interesting wildlife and prehistoric sites.
Number of beds: 4
Bedrooms: 2

Amenities *
:
ADSL Wi-Fi Internet
Air Conditioning
Country Views
Hairdryer
Heating
Hot-tub
Ocean Views
Parking
Satellite TV
Swimming Pool
Washing machine
* Please note:
the included amenities may vary according to final agreement, make sure to check your contract for complete list.
Nearbies:
Pula 5 km, Nora 5 km, the beach of Nora 6 km, the Archaeological Park of Nora 6 km, Santa Margherita di Pula 11 km, Chia 16 km, Cagliari 41 km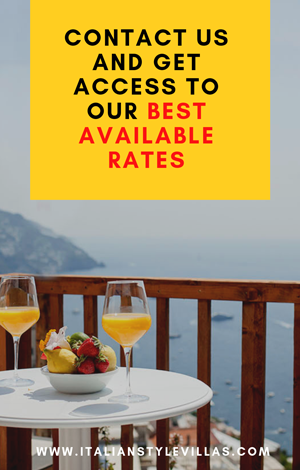 Search for your villa in Italy
Villa Contrada - Pula - Sardinia
2 Bedrooms - Pool with hydro-massage
Location and Surrounding Area. Situated in one of the most appreciated areas in Sardinia, just a few kilometers from the crystal-clear waters of the Tyrrhenian sea, this exclusive two-bedroom property is ideally located to offer complete privacy and tranquility to its guests, providing a perfect retreat for those who want to explore this diverse region which is home to historic towns, incredible landscapes, excellent food and some of the most spectacular beaches in Southwestern Sardinia. Just a few kilometers from Cagliari, Pula owes its fame to the beautiful beaches that adorn its coastline and the neighbouring coast of Chia.
The recent improvements made to Pula's incredible environmental and archaeological heritage have transformed the town into one of Sardinia's best-loved tourist destinations. On summer evenings, youngsters and families fill the lively Piazza del Popolo, a true city lounge host to cafes, restaurants and ice-cream parlors. The packed calendar of festivals and events allow visitors to immerse themselves in local traditions and discover the very best of Sardinian food and wine. Don't miss a visit to the outstanding Nora Archaeological Site, one of the first Phoenician settlements in Sardinia and host to cultural shows and events during the summer season.
Pula stands out thanks to the wealth of options it offers to visitors, but the Southwestern area of Sardinia, favored by tourists and residents alike, owes its real fame to the sea. Travelling along the coastline, visitors will come across the long sandy beaches of Santa Margherita di Pula, the paradisiacal beaches of Domus de Maria and Teviada, the breathtaking dunes of Porto Pino, the coves of the Sulcis Archipelago, the spectacular cliffs of Buggerro, and the uninhabited beaches of the Costa Verde. This coastal heritage is astonishing in its variety and beauty, and you only need to travel a couple of kilometers in any direction to find some of the most beautiful beaches in Southern Sardinia.
Villa Contrada is 41 km from Cagliari and Cagliari Elmas Airport. Pula is 5 km from the villa, Nora is 5 km, the beach of Nora is 6 km, the Archaeological Park of Nora is 6 km, Santa Margherita di Pula is 11 km, Chia is 16 km. The villa is also just 1 km from the Is Molas Gold Club, the most impressive golf course in Sardinia and one of the most famous golf courses in Italy.
The Property. Immersed in a landscape of outstanding beauty characterized by gentle hills and green meadows, Villa Contrada is the result of a perfect balance between Italian tradition and contemporary style, providing a unique retreat for those seeking complete privacy and pure relaxation in one of the most appreciated areas in Sardinia. Designed by Massimiliano Fuksas and nestled in a peaceful Mediterranean garden, this exclusive villa can accommodate up to four guests, offering two double bedrooms and three bathrooms distributed over two floors.
Surrounded by a lush garden, the villa boasts an exceptional 40-meter swimming pool with hydro-massage and an exclusive poolside area. Offering a peaceful atmosphere, the area beside the pool represents the ideal place for basking in the sun and enjoying wonderful moments of relaxation in the company of a good book and a glass of prosecco, while the charming views over the surrounding area instantly give a sense of peace and calm. The garden also boasts an exceptional al fresco dining and lounge area under a pergola where guests can intimately spend time together while enjoying unforgettable sunsets.
On the ground floor, the main living area flows from one space to the next. The living room is uniquely furnished with comfortable sofas and armchairs offering plenty of seating. The ground floor also houses an open-plan fully-equipped kitchen with an exceptional dining area where guests can enjoy traditional Italian food
Features
2 Double bedrooms

2 Bathrooms

1 Service bathroom

Garden

Swimming pool with hydro-massage

Furnished poolside area

Outdoor lounge area

Outdoor dining area

Outdoor furniture

Fully-Equipped kitchen with dining area

Living area

Terrace with wellness area and Jacuzzi

Laundry room

Fiber-Optic telephone and TV system

Underfloor heating and air conditioning

Wi-Fi internet connection

Remotely monitored alarm system

Covered parking area (x 2 cars)
Amenities *
ADSL Wi-Fi Internet
Air Conditioning
Country Views
Hairdryer
Heating
Hot-tub
Ocean Views
Parking
Satellite TV
Swimming Pool
Washing machine
* Please note:
the included amenities may vary according to final agreement, make sure to check your contract for complete list.
This is the area where your selected property is located - the pin is indicative and not an exact address.