Everything you ever wanted to know about renting an Italian Villa (but were afraid to ask)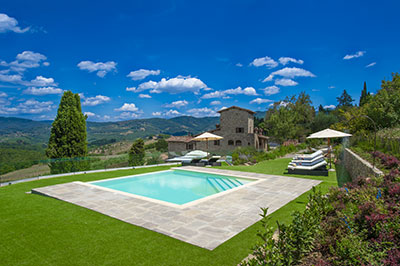 Always wanted to know the ins and outs of staying in an exclusive property in Italy? Well, this little guide will be able to help you out, whether or not you decide to rent though us or for some strange reason actually choose to stay in a hotel rather than revelling in an infinitely more enriching experience in a private Italian home. You/'ll find little nuggets of information such as explaining why you should think twice before leaping naked into the swimming pool at 4am.

Italian Style Villas cherrypicks the best of the luxurious residential homes available for rent in Italy today. We/'ve been to every single one and if it doesn/'t meet our stringent ideals, it won/'t make our portfolio. This portfolio is constantly being updated as properties change their look, owners change their prices and even clients sometimes change their minds. There are plenty of beautiful villas in Italy and we only represent those that offer something really special. You can choose from luxurious apartments, villas by the sea, chic city houses, mountain retreats, stylish farmhouses, restored castles, prestigious palazzi in the city centre or even small, locally-owned hotels in exclusivity. Each of our properties is in keeping with the local area and would work equally well as a dream holiday destination, a family reunion, a special event, a film location or even a fashion photoshoot. If you add a helpful, generous and well-travelled owner to the mix, you/'re also guaranteed to find a loving home created by someone who knows what it means to travel and understands what makes visitors happy.

Heating and air-conditioning
Now we get down to the nitty gritty. Every property we represent is fitted with modern comforts that conform to Italian law. Don/'t forget that when you rent a villa in Italy, it means living as an Italian and accepting the occasional oddities imposed by either Italian or European law. For example, if you/'re thinking that you can reach Polar North temperatures inside a summer villa in Tuscany or Sicily, think again. The use of air conditioning in summer and heating in winter is strictly regulated in our beautiful country. You/'re not allowed to go below 24°C in summer with your air conditioning or above about 20°C with your heating in winter. This means that if you/'re used to air-conditioning units in your country that go as low as 17°C or 18°C, don/'t think that the air-conditioning here isn/'t working, it/'s designed to be that way. You/'re also limited by law as to what date you can turn the air conditioning/heating units on and this date will change according to where you are staying. Italy has been divided into six climatic zones for the regulation of interior temperatures. Let/'s not forget that the use of air conditioning in Italy has only started becoming widespread over the last few decades and, in the vast majority of cases, the units are only set up in bedrooms. Make sure you check if and where air conditioners are installed in any property you/'re thinking about renting. Bear in mind that many houses in Italy, especially those old structures or those in the country, have very thick walls, which naturally ensure cooler temperatures in the summer and warmer temperatures in the winter. Over the last few years, we/'ve seen an improvement, from an environmental point of view, in the quality of heating and air conditioning units. Nowadays you can find greener sources of warmth or coolness using technologies such as underfloor heating, geothermal techniques and fresh air currents, which all guarantee a comfortable home environment without reaching excessively high or low temperature peaks.

Swimming pools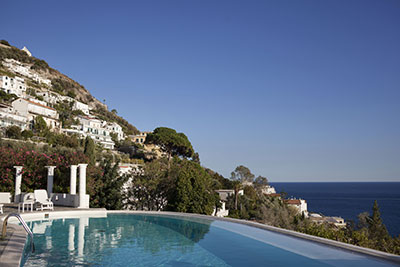 Swimming pools are also regulated by local laws, which will limit the depth, the position, the opening months and functioning of the pools. These laws might also include specific fencing, which could well affect the aesthetics. Some local regulations go as far as stipulating the presence of a lifeguard during certain hours of the day or even limiting access to the pool overnight. Please note that there are very few heated swimming pools in Italy. Our long-lasting summer generally renders pool heating unnecessary but this lack of heating is mostly due to the high costs of electricity. One way around this is to use solar panels as a source of energy but even so, you won/'t get pool temperatures over about 27°C or 28°C. Due to local geography, for example along the Amalfi Coast or on the smaller islands, you/'ll find it next to impossible to find a property with its own swimming pool. It/'d be rather like searching for that famous needle in a haystack!

Internet coverage
Broadband reaches most areas of Italy but you might find that in some more remote areas, the internet isn/'t up to the speed you/'re used to in bigger cities around the world. For example, the telephone/internet repeaters are sometimes a long way from some of the Tuscan farmhouses found way out in the hills and the internet service is unfortunately slower or even intermittent. Due to the aforementioned thick walls in older, country properties, you/'ll probably find that internet coverage varies throughout the rooms in the house. In saying this, we do our utmost to ensure you/'ll get the best coverage possible but in a a few cases, you/'re unlikely to be leaping with joy at the internet speeds in our more remote villas. If fast speed internet is fundamental to your stay in Italy, make sure you check with one of our specialists to be sure that you/'re going to get what you need.

Mobile phone coverage
The largest mobile phone operators declare a coverage of 98% in Italy but it is likely that some of our villas, particularly in the off-the-beaten-track parts of Tuscany, fall into that 2% category without network. The thick walls inside our older properties might also reduce coverage in some rooms. So again, if you need to be "permanently online" for either work or pleasure, let us know and our staff will be happy to check the coverage in any villa that interests you.

Convenience to local services
When talking about property location, you/'ll need to be clear about whether or not you need to be within walking distance of local amenities. Many Italian villas aren/'t set in town centres or even within easy walking distance of local services. If you consider the fact that many of the farmhouses in Tuscany and Umbria once housed rural, farming communities, it is easy to see why they were built outside the city walls to have the space to cultivate the land and plant orchards and grapevines.

Sea views and private access to the sea
In general, sweeping views of the sea and private access to the beach aren/'t particularly easy to find in Italy. There are, however, obvious exceptions such as the clifftop locations along the Amalfi and Sorrento Coasts, the islands, Liguria and some areas of Sicily, Calabria and coastal Tuscany. Over the last few decades, Italian law has rendered this situation, rightly or wrongly, even more complicated. Various regional and national interventions have impeded the construction of housing and other buildings along the coastlines, the reason being to save the panoramas and landscape from further aesthetic abuses. These impediments also apply to the construction of swimming pools, especially to those in coastal areas. Don/'t forget though, that most Italians prefer the beach and the sea to a swimming pool and it is therefore, unlikely that a typical Italian would wish to have a private swimming pool on his or her property that is already close to the beach. You can imagine then, how hard it is to find a villa by the sea with both a swimming pool and private access to the beach! You will, however, find plenty of gorgeous properties on our books that are either close to the sea or have private access to the beach or are at least within easy walking distance of the sea.

Transportation links
The choice of a villa might well depend on its location or the possibility of being able to move around by public transport or even on foot. With the exception of a very few, well-connected areas, for example the Cinque Terre area of Liguria, most regional train lines won/'t be adequate for one reason or another. The Amalfi and Sorrento coastlines are pretty much without train tracks (except for the Circumvesuviana line connecting Sorrento to Naples). The main towns in Tuscany and Lazio usually have trains that pass every two or three hours but you/'ll generally find the stations are located several kilometres out of town, especially if the towns are on a hilltop. Orvieto, for example, has a train station on the fast line connecting Florence and Rome but the station itself is 5km from the town centre. Make sure you check the exact location of a property on satellite maps if you think you are going to use public transport. Of course, the ideal way to travel around our beautiful country and discover its hidden gems is either by car, or bicycle if you like pedalling! Also be aware of the fact that plenty of Tuscan and Umbrian villas are connected via unpaved roads so again, always check the precise location and distance from residential areas with one of our specialists to avoid disappointment. Then again, this might be exactly what you are looking for; a truly relaxing holiday far, far from the madding crowd!

Communicating in English
Despite huge leaps and bounds in language learning in Italy over the last few years, the level of spoken English in some areas could well be "approximative"! Even if this is the case, all the villas in our portfolio are covered by concierge offices, which are no more than an hour and a half away by car. All of our concierges speak good English, some are even mother-tongue and this allows us to easily overcome any communication issues during a stay at one of our properties. Thanks to modern technologies, such as WhatsApp and other forms of internet communication, you can even send us your shopping list and we/'ll be able to translate it into Italian for you to give to the staff working at your villa.
Making your dream holiday run smoothly
Thanks to our long-term collaborations with local professionals, we can keep our clients happy with pretty much everything they could wish for. We have a rule here at ISV: Never say no! Or at the very least, we/'ll do everything we can to make your stay as comfortable as possible. Therefore if you have any request, even crazy, last-minute stuff, don/'t hesitate to ask us. Flexibility is perhaps our strongest point. In saying this, planning in advance will make things easier for everyone. During July and August, we strongly advise booking our most popular services, such as private chefs, pre-arrival fridge-stocking and home delivered shopping, which are all standard for most of our properties. This is because some of these local services may not be immediately available during peak season. Do bear in mind that not all property owners are happy to let in outside staff that haven/'t already been vetted by them. If you do want to get a private chef in or organise a cookery course in your kitchen, please speak to either us or the villa staff beforehand to check that it is ok to do so. Another thing to remember is that many offices are closed during the week of Ferragosto (15th August). Nowadays though, most large shops and supermarkets are open on Sundays, especially in the more popular areas of Italy.

Interior styles of decoration and furnishing
All of our properties are in perfect order, have recently been redecorated and are equipped with all modern technologies. One of the beauties of Italy is that furnishing styles vary from area to area. For example, Tuscan farmhouses tend to veer towards a classical style and some also feature quaint or rustic characteristics. We also have a small collection of modern villas available in the Tuscan countryside if you prefer a more contemporary style. The properties along the Amalfi Coast and on the island of Capri tend to be typically Mediterranean with furnishings that vary between classical and ethnic. The villas that are more contemporary in styling are usually found in Sardinia and the metropolitan area of Milan. There are also a couple on Lake Como, although properties around Lake Como tend to be more neoclassical. You/'ll find interesting mixes of traditional structures and modern interiors in the masseria (farmhouses) in Salento and other regions of Puglia or in the south of Sicily. Speaking of furnishings, standard Italian double beds are 165cm wide. When property owners come to us for advice on keeping clients happy, we push for pleasure! A king-size bed with a width of at least 180cm is going to make any guest comfortable. Unfortunately, there aren/'t many houses with king-size beds but we do our best. We also love American mattresses that are 30cm deep but these aren/'t easy to find in Italian shops. We assure you, however, that these are the first things we suggest to our property owners!

And to finish off this guide, here are our answers to some of the more unusual requests that we get asked:

The number of rental villas on the island of Capri with private access to the sea can be counted on one hand. Not one of these will have access to a sandy beach because, apart from a tiny stretch of sand near the port, Capri doesn/'t have sandy beaches!
Villas with a private swimming pool in the centre of Rome or Florence are rarer than gold dust. Those villas in Rome or Florence with a private pool certainly aren/'t in the centre!
Most of the villas in Forte dei Marmi and Sardinia are only rented on a monthly basis.
There are very few mountain chalets in Italy and they are almost never on the piste.
You won/'t find a villa in Rome by the sea! To find crystal clear seas near Rome, you are going to have to do at least 80km in a car.
As far as we know, George Clooney/'s house is not up for rent! But Sting/'s mansion in Tuscany is!
For the moment, there are only two, or perhaps three, private islands available for rent in the whole of Italy.
No, you can/'t dive directly into the sea from your terrace on the Amalfi Coast. The terraces are likely to be about 60m above sea level!
No, we don/'t know if there ghosts in this particular apartment in Florence!
No, you can/'t moor your 30 metre long, super-yacht in Lake Como. You can/'t use a boat that is longer that 10 or 12 metres on Lake Como.
No, you can/'t get to Positano by train. Or Amalfi. Or explore the Amalfi Coast by train. There are no trains along the Amalfi Coast!

To conclude this guide to renting a property in Italy, we/'d like emphasize the fact that we want to share a unique, very Italian experience with you and give you the chance to live the authentic dolce vita. This means leading you away from the stereotypes and the ugliness of mass tourism. It also means introducing you to houses with exceptional furnishings, a homely character, all modern comforts and where possible, an interesting history to boot. ISV/'s concept of luxury and elegance goes way beyond other standard concepts found elsewhere in the world. Our concept of luxury and elegance is inspired by uniqueness, variety, territory, tradition, history and beauty. We/'d like to hope that the care and attention we put into selecting and managing so many beautiful properties is repaid by the smiles on the faces of our happy clients during their stay with us.