Villa Calanchi
Tuscany - Pienza
Siena, modern Italians living in a town that looks like time stopped 200 years ago. Steeped in tradition, you can taste it in their cuisine, and feel it during the spectacular Palio. Just beyond the ancient walls the famous rolling hills of the Valdorcia and just a stones throw away the land of the beloved Brunello. Indulge in all of this and more!
Number of beds: 12
Bedrooms: 6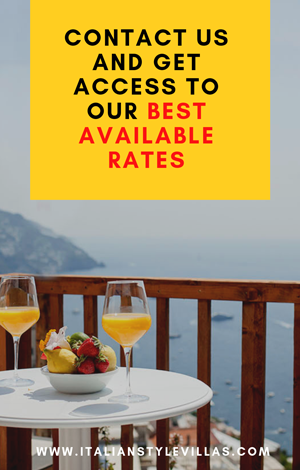 Search for your villa in Italy
Villa Calanchi - Pienza - Tuscany
6 Double Bedrooms - Heated Pool
Villa Calanchi is a 19th century Tuscan farmhouse divided into three. It is hard to believe that seven years ago the property lay in ruins. "All the materials we used to restore the building were reclaimed" the owners explain "some we found lying around in the fields, and others came from the bric and brac shops, builders stores and building dumps where the remains of old ruins often accumulate. When new owners doing up old farmhouses want modern tiles to make a 2lst century kitchen they often throw out old tiles and bricks which get stocked piled in a builder's back yard. Finding these places is the real challenge. Luckily we had lots of time to look for old beams, doors, bricks to lay in a herringbone pattern for the ground floors and upstairs we found old oak floor boards in various widths and lengths. So it feels and looks like a very old building.
The entire home has 6 bedrooms, 6 bathrooms, living rooms with 3 kitchen and dining room and swimming pool. In the whole house there is air conditioning, heating, screen windows, WIFI internet connection. All our tiles are hand made so they are all different with beautiful colours and design. The heated swimming pool is perfect for swim because it is 4x18 meters. In the garden there is a large table to eat outside using the barbecue for cooking good Tuscan meat. The pool is long and thin shaped like an ornamental lake and great for serious exercise, can be heated on request. The adjoining banks are prettily planted with agapanthus, lavender and white roses but the overall impression is wild and unspoilt in sympathy with the surrounding landscape.
LEFT WING
GROUND FLOOR: you enter in a big living room that has a large fireplace with very comfortable couches. From every part of this warm and romantic dining room you have this wonderful and breathtaking view of the gently rolling hills around Pienza. Also you find a lot of books, a book case, HIFI for listening music, a TV with DVD player. The ancient Tuscan "cotto" gives this living room a very warm atmosphere. There is an access to a little comfortable kitchen convenient for getting snacks. Next to this living room with a separate entrance from the outside there is the staff's double bedroom with a baldachin bed composed from very ancient laces with an en-suite bathroom with an antique wash basin and big washing machine.
FIRST FLOOR: A warm coloured (peach) double bedroom with an ancient king size bed. In the corner of this bedroom you find behind a hand made wooden "separé" with tissue of silk a huge round 170x170 Villeroy Boch tub with hydro massage. This double room has also a private bathroom with a shower. On the first floor there is a sky blue coloured double bedroom with a romantic mosquito with en-suite bath which has a double shower and double wash basins. Between these two rooms there is an elegant room with a round little table and two armchairs from the 18th century. Doors open onto a south facing little charming terrace from which you can enjoy the spectacular view of the Monte Amiata, the magic scenery of the Val d'Orcia with shifting lights and hopefully a good glass of wine. All the first floor is equipped with ancient Tuscan wood.
CENTRAL PART
GROUND FLOOR: Large wooden arched glass doors forge the main entrance into a large loft with queen truss (tipica capriata antica). The room is 6.50 meters high. Romantic round stairs in "ghisa" by Fonderie Viterbesi leads to the mezzanine where there is a French bed. The large antique wood dining table of ancient monarchs fits 12 comfortably and is a lovely area for lunch or dinner when it is very hot outside or when it is raining. The Tuscan-style kitchen has all modern amenities (4 burner gas stove, oven, large refrigerator, dishwasher, microwave) and is very comfortable for cooking for all the guests. A charming double bedroom in crème warm tones with an ancient iron bed and a particular cupboard which was used as a shop window in the past feels very warm and comfortable with two windows facing south. The bedroom has a private bath with tub hydro massage.
RIGHT WING
GROUND FLOOR: From an arched door you enter in a Tuscan kitchen with white and sky hand made tiles, a cozy billiard room with some particular wisky to drink and some coaches to see who play billiard with a fireplace very cool room in winter too. An hand made white wood door separates the living room from a double charming bedroom with its own bathroom. The pink coloured bathroom has a large shower.
FIRST FLOOR: The ancient Tuscan wood characterised this floor which has a "lilac coloured" double room with a special baldachin on the king size bed and a charming yellow-orange coloured bathroom with hydro massage bath and shower. From the windows you have a spectacular view upon the rolling hills, the fields and small towns.
In the parking car you find a ping pong table, many toys for children and 3 mountain bikes for whom who desire discovering the countryside by different unknown road. Before coming you can book massages (schiatsu or ayurveda) that you can do in the house or in the garden.
Features
Garden with a large table to eat outside and BBQ

Swimming pool (heated from 2017) with sun-beds and gazebo

3 Equipped kitchens with 4 burner gas stove, oven, large refrigerator, dishwasher, microwave

Air conditioning and heating

TV and WIFI internet connection

Ping

pong table, toys for children and 3 mountain bikes

Synergic circulation garden

House cleanings and changing linen: 2 per week

Swimming pool cleanings: 2/3 per week

On request: cooker at the house, wine tasting tour in some wineries in Montalcino or in Montepulciano or cheese (pecorino) tasting in Pienza
Amenities *
ADSL Wi-Fi Internet
Air Conditioning
Babysitter
Barbecue
Breakfast Service
Butler
City Views
Concierge service
Cooking Class
Cooking Service
Country Views
Daily cleaning
Dishwasher
DVD Player
Hairdryer
Heating
iPod docking station
Open fireplace
Parking
Playground for children
Satellite TV
Swimming Pool
Table tennis
Washing machine
WIne Tasting
* Please note:
the included amenities may vary according to final agreement, make sure to check your contract for complete list.
Amenities *
Bathrobe and slippers
Pets admitted
Airconditioning throughout
Air conditioning in the bedrooms
Hairdryer in bathroom
dryer
Barbecue
Pool Table
Fireplace
City Views
Country Views
Baby cot
Available for events
DVD/HiFi System
Internet in common areas and garden
the villa is in a peaceful area, it is recommendable for yoga retreats
the villa is next to a vineyard or a winery
the villa is less than 15 km to a golf course
the villa has a maximum distance of 1,5km
Dishwasher
Washing machine
Beds and Mattresses
Toilettries and courtesy kit
Gym
Parking
Table tennis
Swimming Pool
Daily cleaning
Heating
Heated Pool
Satellite TV
High chair
ADSL Wi-Fi Internet
Mosquito nets
* Please note:
the included amenities may vary according to final agreement, make sure to check your contract for complete list.
This is the area where your selected property is located - the pin is indicative and not an exact address.
All the availabilities below are indicative. Please
Contact us
to verify your dates.
Mar 2021
Apr 2021
May 2021

| | | | | | | |
| --- | --- | --- | --- | --- | --- | --- |
| Su | Mon | Tu | We | Th | Fr | Sa |
| | | | | | | |
| | | | | | | |
| | | | | | | |
| | | | | | | |
| | | | | | | |

| | | | | | | |
| --- | --- | --- | --- | --- | --- | --- |
| Su | Mon | Tu | We | Th | Fr | Sa |
| | | | | | | |
| | | | | | | |
| | | | | | | |
| | | | | | | |
| | | | | | | |

| | | | | | | |
| --- | --- | --- | --- | --- | --- | --- |
| Su | Mon | Tu | We | Th | Fr | Sa |
| | | | | | | |
| | | | | | | |
| | | | | | | |
| | | | | | | |
| | | | | | | |
| | | | | | | |

Jun 2021
Jul 2021
Aug 2021

| | | | | | | |
| --- | --- | --- | --- | --- | --- | --- |
| Su | Mon | Tu | We | Th | Fr | Sa |
| | | | | | | |
| | | | | | | |
| | | | | | | |
| | | | | | | |
| | | | | | | |

| | | | | | | |
| --- | --- | --- | --- | --- | --- | --- |
| Su | Mon | Tu | We | Th | Fr | Sa |
| | | | | | | |
| | | | | | | |
| | | | | | | |
| | | | | | | |
| | | | | | | |

| | | | | | | |
| --- | --- | --- | --- | --- | --- | --- |
| Su | Mon | Tu | We | Th | Fr | Sa |
| | | | | | | |
| | | | | | | |
| | | | | | | |
| | | | | | | |
| | | | | | | |

Sep 2021
Oct 2021
Nov 2021

| | | | | | | |
| --- | --- | --- | --- | --- | --- | --- |
| Su | Mon | Tu | We | Th | Fr | Sa |
| | | | | | | |
| | | | | | | |
| | | | | | | |
| | | | | | | |
| | | | | | | |

| | | | | | | |
| --- | --- | --- | --- | --- | --- | --- |
| Su | Mon | Tu | We | Th | Fr | Sa |
| | | | | | | |
| | | | | | | |
| | | | | | | |
| | | | | | | |
| | | | | | | |
| | | | | | | |

| | | | | | | |
| --- | --- | --- | --- | --- | --- | --- |
| Su | Mon | Tu | We | Th | Fr | Sa |
| | | | | | | |
| | | | | | | |
| | | | | | | |
| | | | | | | |
| | | | | | | |