Rifugio
Tuscany - Chianciano - Siena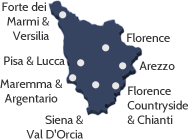 Siena, modern Italians living in a town that looks like time stopped 200 years ago. Steeped in tradition, you can taste it in their cuisine, and feel it during the spectacular Palio. Just beyond the ancient walls the famous rolling hills of the Valdorcia and just a stones throw away the land of the beloved Brunello. Indulge in all of this and more!
Number of beds: 10
Bedrooms: 6

Amenities *
:
ADSL Wi-Fi Internet
Cooking Service
Country Views
Daily cleaning
Dishwasher
DVD Player
Hi-FI System
Open fireplace
Satellite TV
Swimming Pool
Washing machine
* Please note:
the included amenities may vary according to final agreement, make sure to check your contract for complete list.
Nearbies:
Arezzo 74,3 km Siena 86,0 km Florence 133 km Florence Airport 147 km Pisa 213 km Lucca 204 km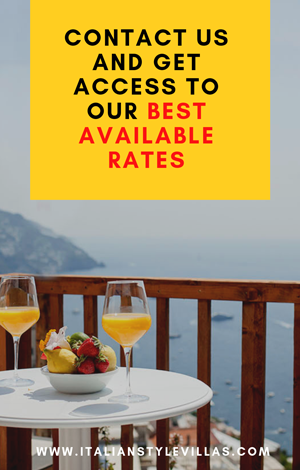 Search for your villa in Italy
Il Rifugio – Chianciano – Tuscany
6 Bedrooms (4 double, 2 single) - Pool
Il Rifugio is surrounded by woods and fields, with spectacular views of the surrounding countryside and of Castelluccio, a medieval castle also on the property. Its architecture is in typical Tuscan style, proportionate and spacious, built around a central courtyard which provides delightful privacy among a profusion of flowers. This is an ideal spot for outdoor dining during the spring and fall months. The ground floor - originally stables and storage rooms - have been turned into a most attractive open plan kitchen/dining room, while the two ground floor bedrooms open onto the courtyard. Benedetta Origo originally restored this house for herself and her family, and it is therefore furnished with lovely antique furniture, many books, local pottery, terracotta floors and ancient stone fireplaces. The house has been refurbished extensively in 2006. There is a large new pool since 2006, 12 x 6 m, on a terrace just below the house, that enjoys a wonderful view of the pines and cypresses of I Giardini del Chianti and the Amiata mountain beyond. It is protected by a wooden gate that makes the garden safe for small children. The garden offers several different spaces for different moments of the day: two outside dining areas, a barbecue terrace under old oak trees, and many ideal spots for reading and enjoying the view. Beautiful walks into the surrounding countryside can be taken directly from the property.
For 10 - Area 360 m2
Ground floor. Open kitchen and large dining-room with fireplace; double bedroom; twin bedroom; single bedroom; 2 bathrooms (1 bath, 1 shower); laundry room.
First floor. Large living room with antique stone fireplace; master double bedroom with en-suite bath; double bedroom; single bedroom (passage to double room) and separate bathroom.
Included: Telephone, washing machine, dishwasher, TV, stereo, alarm system. Maid for 2 hrs daily. Extra help or cooking is available upon request.
Features *
Washing machine and dishwasher

A cooking service is available upon request
* Please note:
the included amenities may vary according to final agreement, make sure to check your contract for complete list.
This is the area where your selected property is located - the pin is indicative and not an exact address.