Amiata View
Tuscany - Monticchiello
Siena, modern Italians living in a town that looks like time stopped 200 years ago. Steeped in tradition, you can taste it in their cuisine, and feel it during the spectacular Palio. Just beyond the ancient walls the famous rolling hills of the Valdorcia and just a stones throw away the land of the beloved Brunello. Indulge in all of this and more!
Number of beds: 11
Bedrooms: 6

Amenities *
:
ADSL Wi-Fi Internet
Barbecue
Caretaker in the grounds
Country Views
Daily cleaning
Dishwasher
Heating
Open fireplace
Parking
Pool Table
Satellite TV
Swimming Pool
Washing machine
WIne Tasting
* Please note:
the included amenities may vary according to final agreement, make sure to check your contract for complete list.
Nearbies:
Monticchiello 2 km, Pienza 10 km, Montepulciano 15 km, Siena 65 km, Florence 120 km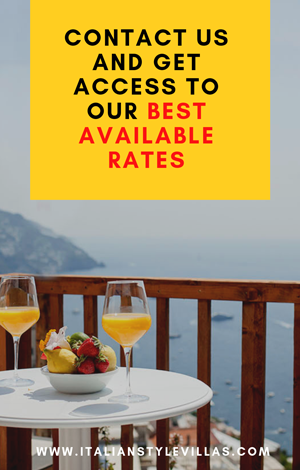 Search for your villa in Italy
Amiata View – Monticchiello - Tuscany
6 Bedrooms – Pool
"Amiata View" is a sought after house with the most amazing views of Mount Amiata ( a dead volcano which dominates Val d'Orcia, in Southern Tuscany.) The house, whose roots date back to the ninth century, was originally a watch tower to protect the area from enemies. Over the centuries it was enlarged and adapted to various different needs. Twenty six years ago, when it was bought by the actual owner, it was mainly a ruin. Restoration took two years. The owner re-used most of the original building materials supplemented by old materials found in Umbria. The final result is a home with all comforts and a peaceful and warm atmosphere. Living in this house is an experience difficult to forget. So say all the families that have shared this living. On Mount Amiata there is a famous Buddhist convent and, when asked why they had chosen this site, the monks replied that it had been because the energy, the atmosphere and the light of the Mount reminded them of Tibet.
Amiata View sits on a slope of a softly rounded hill and, apart from its lush garden, it boasts a Vineyard and an olive grove.
The house looks South-South-West towards the now dead volcano. From its altitude of five hundred metres, it has the Val d'Orcia spreading out at its feet. The views are spectacular, to say the least. From there you can admire a landscape featured by medieval villages, farms, rolling hills always of different colours as if it was a sea and small streams. To the west is the nearest village (2 Km.) Monticchiello, built in the XIII century, where you can find some good restaurants, bars, some shops and a grocer. In Etruscan and Roman times the area on which Amiata View was built is a cross road connecting the various settlements and communities of the valley. You can clearly see Pienza from the house. Pienza is one of the rarest examples of Renaissance urban planning in Europe. It was built in 1459 by the architect Bernardo Rossellino following strict instructions from Pope Pius II, a great humanist and illuminated Pope.
The area is part of the Natural Park of Val d'Orcia and Pienza itself is an Unesco World Heritage site. Bagno Vignoni, Rocca d'Orcia, San Quirico d'Orcia, Montepulciano and Montalcino are all less than half an hour's drive away. Siena is 60 Km away and can be reached in about an hour. Grosseto is 79 Km away and from there, at a further 44 Km away heading South, you have the beautiful beaches of Feniglia. While, from Grosseto heading North at a further 64 Km away, you have Baratti, centre of the Etruscan land with a beautiful Museum. The Chiusi train station is just 29 km away. Florence is 120 km away.
Amiata View kept its watch tower and it is quite easy to read the additions to the structure built throughout the centuries. (In the past the house was lived by up to six peasant families). The court yard garden, still paved with the original stones, is a sample of ancient times. This part of the outdoor is really suggestive with its numerous terracotta pots filled with flowering plants. A great patio continue from the court yard; it is equipped with a very old brick oven, a BBQ grill, a large table with 10 chairs and 2 lounge arm chairs. Next to the patio an arch will lead you to the panoramic pool area with its impressive view on Amiata. The infinity pool is 18 X 4 mt. and can be heated at an extra cost. The area has sunbeds, lounge chairs and another dining table covered by a pergola.
Inside, the house spreads on two levels and is featured by cosy rooms, sought out antique furnishings coming from all over the world, great views, intimate corners, huge fireplaces, wooden beans.
Entering the ground floor we have: A large L shaped living room with a big working fireplace sitting areas and arm chairs, a powder room for guests, a dining room which seats 10 people, a fully equipped kitchen with pantry connected to courtyard and pergola, a big study. On the same floor there is also a billiard room with fireplace, a small twin bedroom and en suite bathroom with shower, a small single bedroom and en suite bathroom with shower. A laundry room.
The upper floor consists of: a large sitting room with fire place and a kitchenette for breakfast or a drink, two large master bedrooms each with fireplace, double bed, bathroom en suite (with bath tub and a separate walkin shower), dressing rooms (one has a single bed available), One twin room with 2 wide single beds, en suite small dressing room and bathroom with shower, A double bed room with en suite bathroom with shower. The bedrooms are air-conditioned.
Vasco, the gardener, has been looking after the property since 1990, his daughter Cristina since 2000 and they are both great people.
Features
6 bedrooms (11 sleeps)

6 Bathrooms

Courtyard with a large table to eat outside

BBQ and large pizza oven

Air-conditioning in the bedrooms

Swimming pool with sun-beds (heat able on request)

Equipped kitchens with 5 burner gas stove, oven, large refrigerator,

2 small fridge, a large freezer,

dishwasher, microwave

Laundry room with washing machine and dryer

Fireplaces

Billiard room

Heating

TV and WIFI internet connection

Parking

House cleanings and changing linen: daily cleaning and final cleaning

Swimming pool cleanings: 2/3 per week

On request: cook at the house, wine tasting tour in some wineries in Montalcino or in Montepulciano or cheese (pecorino) tasting in Pienza
Amenities *
ADSL Wi-Fi Internet
Barbecue
Caretaker in the grounds
Country Views
Daily cleaning
Dishwasher
Heating
Open fireplace
Parking
Pool Table
Satellite TV
Swimming Pool
Washing machine
WIne Tasting
* Please note:
the included amenities may vary according to final agreement, make sure to check your contract for complete list.
This is the area where your selected property is located - the pin is indicative and not an exact address.
All the availabilities below are indicative. Please
Contact us
to verify your dates.
Sep 2020
Oct 2020
Nov 2020

| | | | | | | |
| --- | --- | --- | --- | --- | --- | --- |
| Su | Mon | Tu | We | Th | Fr | Sa |
| | | | | | | |
| | | | | | | |
| | | | | | | |
| | | | | | | |
| | | | | | | |

| | | | | | | |
| --- | --- | --- | --- | --- | --- | --- |
| Su | Mon | Tu | We | Th | Fr | Sa |
| | | | | | | |
| | | | | | | |
| | | | | | | |
| | | | | | | |
| | | | | | | |

| | | | | | | |
| --- | --- | --- | --- | --- | --- | --- |
| Su | Mon | Tu | We | Th | Fr | Sa |
| | | | | | | |
| | | | | | | |
| | | | | | | |
| | | | | | | |
| | | | | | | |

Dec 2020
Jan 2021
Feb 2021

| | | | | | | |
| --- | --- | --- | --- | --- | --- | --- |
| Su | Mon | Tu | We | Th | Fr | Sa |
| | | | | | | |
| | | | | | | |
| | | | | | | |
| | | | | | | |
| | | | | | | |

| | | | | | | |
| --- | --- | --- | --- | --- | --- | --- |
| Su | Mon | Tu | We | Th | Fr | Sa |
| | | | | | | |
| | | | | | | |
| | | | | | | |
| | | | | | | |
| | | | | | | |
| | | | | | | |

| | | | | | | |
| --- | --- | --- | --- | --- | --- | --- |
| Su | Mon | Tu | We | Th | Fr | Sa |
| | | | | | | |
| | | | | | | |
| | | | | | | |
| | | | | | | |
| | | | | | | |

Mar 2021
Apr 2021
May 2021

| | | | | | | |
| --- | --- | --- | --- | --- | --- | --- |
| Su | Mon | Tu | We | Th | Fr | Sa |
| | | | | | | |
| | | | | | | |
| | | | | | | |
| | | | | | | |
| | | | | | | |

| | | | | | | |
| --- | --- | --- | --- | --- | --- | --- |
| Su | Mon | Tu | We | Th | Fr | Sa |
| | | | | | | |
| | | | | | | |
| | | | | | | |
| | | | | | | |
| | | | | | | |

| | | | | | | |
| --- | --- | --- | --- | --- | --- | --- |
| Su | Mon | Tu | We | Th | Fr | Sa |
| | | | | | | |
| | | | | | | |
| | | | | | | |
| | | | | | | |
| | | | | | | |
| | | | | | | |