Villa Selvaggia
Apulia Calabria and Basilicata - Porto Selvaggio
Nature, history and art have made Apulia a major tourist destination:discover a new land for your holidays.
Number of beds: 6
Bedrooms: 3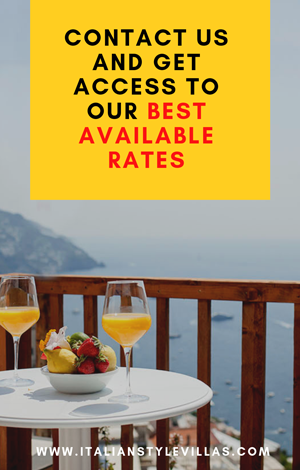 Search for your villa in Italy
Villa Selvaggia – Porto Selvaggio - Apulia
3 Bedrooms – Pool
Location and Surrounding Area. Villa Selvaggia is a secluded property set in an idyllic location right in the heart of the Porto Selvaggio nature reserve in Puglia. This stunningly beautiful, natural oasis lies on the shores of the uncontaminated waters of the Ionian Sea and this area of coastline offers timeless villages and pretty sandy coves worthy of a refreshing swim. Nearby Santa Caterina is a pretty fishing village, where you can easily rent a boat to explore the wonders of crystalline coves and hidden beaches in the area. Some of the best beaches close to the villa include Baia di Porto Selvaggio, Punta Prosciutto e Punta della Suina.
Gallipoli offers visitors a splendid historical centre and plenty of sites of architectural and artistic interest. The 17th century baroque cathedral of Sant'Agata has a richly decorated facade and a polychrome high altar by Cosimo Fanzago. Both Gallipoli and Porto Cesareo are excellent spots for enjoying an evening aperitif as you watch the glorious sunsets over the water.
If the art of good eating is an important element in Italian life, then in Puglia, it becomes a quasi-mystical experience. The olive oil is arguably the best in the country and the excellent wines are being increasingly noticed on international wine circuits. The fresh fish and sea food are exquisite and the style of cooking is generally very simple, which brings out the wholesome, natural flavours of the locally grown produce.
Sports enthusiasts will be happy to hear that there are plenty of local facilities that offer golf, cycling, fishing, scuba diving, kite-surfing and water-skiing.
Villa Selvaggia is less than an hour's drive from Brindisi international airport. The nearest beaches are within easy walking distance, Santa Caterina village is 3 km away, the larger Baroque gem of Nardò is about 7 km away and the regional capital of Lecce is only about half an hour in a car.
The Property. Villa Selvaggia was completely redecorated and refurbished in 2018 and features lovely local-stone flooring and marble bathrooms. The villa sleeps up to six guests in three double bedrooms and each bedroom has air conditioning, an en suite bathroom and spectacular views across the Ionian sea. Here you can lie back and sleep deeply or simply enjoy the peace and quiet as you gaze out over the sea. There are two bedrooms on the ground floor, one of which has a private terrace and a third bedroom on the lower level. All of the bedrooms have hypo-allergenic bedding, blackout windows to shade you from the sun, luxurious Frette towels, hairdryers and a complementary toiletry kit.
The spacious living room has comfortable sofas and features a library area, flat screen TV and a surround sound audio system. The modern kitchen is fully equipped with everything you might need for recreating authentic dishes from the region and you can choose whether to eat indoors or outdoors in the al fresco dining area. There is a handy, extra bathroom on the ground floor and a laundry area on the lower floor.
Most of your time here will probably be spent lounging around the pool or splashing in the water. The swimming pool is large and comes complete with sun loungers and an outdoor shower. There is a barbecue near the outdoor dinner table and plenty of garden space for strolling around. You'll find a fishpond and lots of beautifully scented Mediterranean plants to soothe your soul. The grounds are gated and have encircling stone walls.
Features
3 Double bedrooms with en suite bathrooms, air conditioning and sea views
Extra guest bathroom
Living room
Kitchen
Indoor and outdoor dining areas
Flat screen TV, CD and DVD player
Surround sound audio system (suitable for iPod/iPhone/iPad)
Library
Dishwasher
Fridge and freezer
Washing machine, dryer, iron
Alarm system
Barbecue
Swimming pool (14m long)
Furnished poolside area with outdoor shower
Generous welcome hamper (fresh fruit, eggs, prosciutto, fresh bread, milk, yoghurt, red wine, white wine, water)
Toiletries provided (shampoo, shower gel and body cream by Acqua di Parma)
Final cleaning
Weekly cleaning
Twice weekly maid service
Pool and garden maintenance
Parking
Baby cot
Extra services on request: chef, butler, pre-arrival fridge stocking, catering, massage, tours, activities and excursions, personal shopper, chauffeur, laundry service
Amenities *
Air Conditioning
Barbecue
Country Views
Dishwasher
DVD Player
Hairdryer
iPod docking station
Ocean Views
Parking
Satellite TV
Swimming Pool
Washing machine
* Please note:
the included amenities may vary according to final agreement, make sure to check your contract for complete list.
Amenities *
Air conditioning in the bedrooms
Hairdryer in bathroom
Barbecue
Fast Broadband Internet
Baby cot
DVD/HiFi System
Internet in common areas and garden
Dishwasher
Washing machine
Beds and Mattresses
Toilettries and courtesy kit
Nearby
Swimming Pool
Daily cleaning
Satellite TV
ADSL Wi-Fi Internet
* Please note:
the included amenities may vary according to final agreement, make sure to check your contract for complete list.
From
To
Guests
Rate per week
01/05/2021
26/06/2021
€ 4375
26/06/2021
04/09/2021
€ 5250
04/09/2021
30/10/2021
€ 4375
Included in rental price

- welcome kit with local products

- Acqua di Parma toiletries (shampoo, shower gel and body cream)

- maid service two times per week

- pool and garden cleaning every 2 days (from 05:00 to 06:00 in the morning)

- swimming pool (13x3)
This is the area where your selected property is located - the pin is indicative and not an exact address.
All the availabilities below are indicative. Please
Contact us
to verify your dates.
Feb 2021
Mar 2021
Apr 2021

| | | | | | | |
| --- | --- | --- | --- | --- | --- | --- |
| Su | Mon | Tu | We | Th | Fr | Sa |
| | | | | | | |
| | | | | | | |
| | | | | | | |
| | | | | | | |
| | | | | | | |

| | | | | | | |
| --- | --- | --- | --- | --- | --- | --- |
| Su | Mon | Tu | We | Th | Fr | Sa |
| | | | | | | |
| | | | | | | |
| | | | | | | |
| | | | | | | |
| | | | | | | |

| | | | | | | |
| --- | --- | --- | --- | --- | --- | --- |
| Su | Mon | Tu | We | Th | Fr | Sa |
| | | | | | | |
| | | | | | | |
| | | | | | | |
| | | | | | | |
| | | | | | | |

May 2021
Jun 2021
Jul 2021

| | | | | | | |
| --- | --- | --- | --- | --- | --- | --- |
| Su | Mon | Tu | We | Th | Fr | Sa |
| | | | | | | |
| | | | | | | |
| | | | | | | |
| | | | | | | |
| | | | | | | |
| | | | | | | |

| | | | | | | |
| --- | --- | --- | --- | --- | --- | --- |
| Su | Mon | Tu | We | Th | Fr | Sa |
| | | | | | | |
| | | | | | | |
| | | | | | | |
| | | | | | | |
| | | | | | | |

| | | | | | | |
| --- | --- | --- | --- | --- | --- | --- |
| Su | Mon | Tu | We | Th | Fr | Sa |
| | | | | | | |
| | | | | | | |
| | | | | | | |
| | | | | | | |
| | | | | | | |

Aug 2021
Sep 2021
Oct 2021

| | | | | | | |
| --- | --- | --- | --- | --- | --- | --- |
| Su | Mon | Tu | We | Th | Fr | Sa |
| | | | | | | |
| | | | | | | |
| | | | | | | |
| | | | | | | |
| | | | | | | |

| | | | | | | |
| --- | --- | --- | --- | --- | --- | --- |
| Su | Mon | Tu | We | Th | Fr | Sa |
| | | | | | | |
| | | | | | | |
| | | | | | | |
| | | | | | | |
| | | | | | | |

| | | | | | | |
| --- | --- | --- | --- | --- | --- | --- |
| Su | Mon | Tu | We | Th | Fr | Sa |
| | | | | | | |
| | | | | | | |
| | | | | | | |
| | | | | | | |
| | | | | | | |
| | | | | | | |