Villa Santa Caterina
Apulia Calabria and Basilicata - Nardo
Nature, history and art have made Apulia a major tourist destination:discover a new land for your holidays.
Number of beds: 6
Bedrooms: 3

Amenities *
:
ADSL Wi-Fi Internet
Air Conditioning
Barbecue
Caretaker in the grounds
Cooking Service
Country Views
Dishwasher
DVD Player
Hairdryer
Hot-tub
Open fireplace
Parking
Satellite TV
Swimming Pool
Washing machine
* Please note:
the included amenities may vary according to final agreement, make sure to check your contract for complete list.
Nearbies:
Bari international airport 190 km, Brindisi international airport 80 km,Lecce 20 km, Otranto 50 km, Gallipoli 8 km, Porto Cesareo 10 km,Nardo' 2 km Punta Prosciutto 30 km.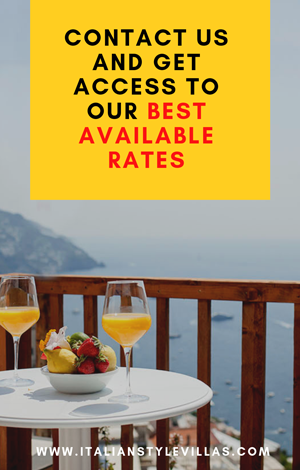 Search for your villa in Italy
Villa Santa Caterina - Nardò - Apulia
3 Bedrooms - Pool
An architect's dream of modern design with a swimming pool. Close to spectacular beaches.
Location and Surrounding Area. Villa Santa Caterina is located in a magnificent area of Puglia in the very south of Italy. If the art of good eating is an important element in Italian life, then in Puglia, it becomes a quasi-mystical experience. The olive oil is arguably the best in the country and the excellent wines are being increasingly noticed on international wine circuits. The fresh fish and sea food are exquisite and the style of cooking is generally very simple, which brings out the wholesome, natural flavours of the locally grown produce.
Santa Caterina is a pretty fishing village, where you can easily rent a boat to explore the wonders of crystalline coves and hidden beaches in the area. The villa is a ten minute walk from the gorgeous Porto Selvaggio, a fantastic natural oasis lying on the uncontaminated waters of the Ionian Sea. This area of coastline offers both timeless villages and sandy coves worthy of a refreshing swim.
Gallipoli offers visitors a splendid historical centre and plenty of sites of architectural and artistic interest. The 17th century baroque cathedral of Sant'Agata has a richly decorated facade and a polychrome high altar by Cosimo Fanzago. Both Gallipoli and Porto Cesareo are excellent spots for enjoying an evening aperitif as you watch the sun set over the water.
Sports enthusiasts will be happy to hear that there are plenty of local facilities that offer cycling, fishing, scuba diving, kite-surfing and water-skiing.
Villa Santa Caterina is only a kilometre and a half from the sea. It is 190 km from Bari international airport and 80 km from Brindisi international airport. Gallipoli is a twenty minute drive down the coast whereas Porto Cesareo and Punta Prosciutto are less than half an hour up the coast.
The Property. Villa Santa Caterina is an architect's dream of modern design. The villa has been designed to let in the light and the fresh air flows freely through the open plan layout. The villa sleeps up to six guests in three double bedrooms on the first floor and there are two luxurious bathrooms on hand. All of the rooms are air conditioned.
The living/dining area on the ground floor features a central fireplace and there is a vintage jukebox to play your favourite songs as you breakfast on local fruits and Italian sweet delicacies. The dining area has floor to ceiling windows and views out over the gardens. The sitting area offers comfortable, leather sofas for cozy conversations at home with a glass of appetizing local wine or otherwise, there are two flat screen TVs to choose from.
The kitchen, with its sleek impact, is designed to be both functional and homely. It contains all of the modern appliances you might need; you'll be rustling up divine Italian delicacies in no time and savouring the home-cooked flavours as you dine outside under a starlit sky.
The spacious landscaped gardens offer a large swimming pool with fully-furnished pool side area for lazing about in the sun. There is a poolside changing room and a series of amazing outdoor showers.
Features *
3 Double bedrooms
2 Bathrooms
Open plan living/dining area with fireplace
Fully-equipped kitchen
Flat screen TVs
Air conditioning in all rooms
Wi-Fi
Shady veranda/outdoor dining area
Swimming pool (14 m x 7 m)
Changing room
Outdoor showers
Landscaped gardens
Private parking
* Please note:
the included amenities may vary according to final agreement, make sure to check your contract for complete list.
This is the area where your selected property is located - the pin is indicative and not an exact address.