Masseria Oliva
Apulia Calabria and Basilicata - Ostuni
Nature, history and art have made Apulia a major tourist destination:discover a new land for your holidays.
Number of beds: 9
Bedrooms: 5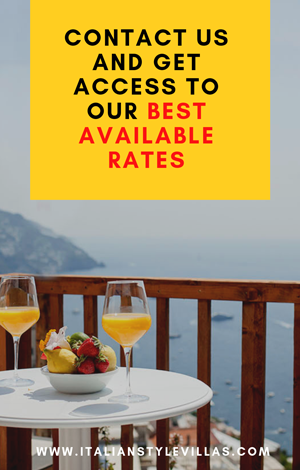 Search for your villa in Italy
Masseria Oliva – Ostuni
4+1 Bedrooms – Pool
The Masseria Oliva (Oliva Farmhouse) is a truly delightful property in a strategic position for exploring the wonders of this region. The house is on the Fasano-Ostuni road, less than an hour from the international airports of Brindisi and Bari (20 minutes and 40 minutes respectively by car). It is within easy driving distance of the main attractions in Puglia and the Alto Salento: the Città Bianca (White City) of Ostuni is 7 km away; Lecce, perhaps the most beautiful baroque city in Italy, is about an hour's drive (80 km); the Zoo Safari and Water Park for children in Fasano is 17 km away; Ceglie Messapica is one of Italy's gastronomic capitals and is only 20 minutes away; 30 minutes to the Valle d'Itria with its splendid trulli (conical, stone houses of Puglia); the trulli town of Alberobello is 30 km away and the baroque towns of Martina Franca and Locorotondo at 25 km and 22 km away. With easy reach are also the spectacular coastal jewels of Monopoli (30 km) and Polignano a Mare (40 km).

The surrounding countryside is enchanting; hillsides dotted with olive trees, tiny villages of white-washed stone houses and traditional dry-stone walls encompassing farmhouses from bygone times. The white sand beaches, crystal-clear waters and excellent beach-side restaurants from Rosa Marina and Torre Santa Sabina to the northern end of Torre Canne are all less than 4 km away. The nearby seaside town of Savelletri has a picturesque harbour and an 18 hole golf course.

The Property

The property itself is immersed in a naturally peaceful environment, surrounded by various olive groves that go right down to the sea. The beach is less than 5 minutes away by car. The Masseria Oliva was built in the second half of the nineteenth century (1865/70) and has been recently restored in every minimal detail to create an exceptionally attractive home. Included in the charm and hospitality offered at the Masseria Oliva, guests can help themselves to the wealth of seasonal produce from the vegetable garden and citrus grove.

The house itself is impressive and elegant and seems to govern over the numerous little gardens that separate the villa from the larger olive grove. The entire property is encircled by the typical dry stone walls of Puglia and another wall separates the villa and its gardens from the agricultural premises. Within the property walls there is a sunny area around an enchanting, unusually shaped swimming pool. The pool has both chairs and sunbeds and its own bar area and changing room with bathroom and shower. The succession of little gardens around the house gives the place that oriental feel originally so typical of many of the farmhouses in the area.

The house is built on two levels and thanks to the plentiful French windows, has various points of access to the gardens. The main entrance faces the road and a staircase leads not only up to the first floor but also gives access to the outside areas.

On the ground floor, there is a large, elegantly furnished living room with vintage furniture and interesting pieces brought back from the property owners' many overseas trips. The sitting room and adjacent dining room overlook the gardens. There is also a double bedroom with en suite bathroom on the ground floor and an ultra-modern kitchen equipped with every necessary kitchen appliance and even a convenient specialized wine fridge. A single bedroom with private bathroom and shower completes the ground floor. This single room is generally available on request for a child or nanny.

A fairly steep staircase leads up to the first floor, which can also be accessed from outside. Halfway up the stairs, there is a study with a television area. The master bedroom with its own study/sitting room is on the first floor and there is a second double bedroom and en suite bathroom with shower. There is also a third double bedroom with en suite bathroom. The whole of the first floor has exceptional views over the surrounding olive groves leading down to the sea.
A double bedroom for 2 guests with ensuite bathroom in the Garden House.

The furnishings are all priceless and stylish yet they retain a simple charm. The house manages to preserve all the charm of a typical farmhouse in Puglia whilst integrating the cream of modern technology.
Features
3 Double bedrooms

1 Single bedroom available on request

4 Bathrooms

1 Double bedroom with ensuite bathroom in the annex

Solarium and swimming pool

Shower and bathroom in the pool area

Well-cured gardens with green lawns, flower beds, fruit trees and olive trees

Well-equipped kitchen with triple section fridge, dishwasher and espresso coffee machine

Washing machine and dryer

Wine cellar

Working fireplaces

Under floor heating and cooling system

LED TV with home theatre in the living room

Apple TV

Full stereo system and DVD player

Wi-Fi throughout the house

Daily maid service 10 am – 3 pm (6 days per week)

Cooking service on request

Breakfast service on request
Amenities *
ADSL Wi-Fi Internet
Air Conditioning
Country Views
Daily cleaning
Dishwasher
DVD Player
Heating
Hi-FI System
Open fireplace
Satellite TV
Swimming Pool
Washing machine
* Please note:
the included amenities may vary according to final agreement, make sure to check your contract for complete list.
Amenities *
Air conditioning in the bedrooms
Hairdryer in bathroom
dryer
Barbecue
Fireplace
Country Views
Baby cot
DVD/HiFi System
Dishwasher
Washing machine
Beds and Mattresses


5 BEDROOMS/5 BATHROOMS
 Ground floor:
 - Queen bedroom with en-suite bathroom with shower, with direct access to courtyard
 - Queen bedroom with en-suite bathroom with tub, with direct access to courtyard - 
Queen/twin bedroom with en-suite bathroom with shower, with direct access to courtyard
 - Bedroom with trundle bed, ideal for up to two children, with adjacent bathroom with shower First floor: - 
Master king bedroom with sitting area and study, and en-suite bathroom with shower



Nearby


Restaurants: Porta Nova 9.0 km; Osteria Cattedrale 9.0 km; Bar: Monna Lisa 6.7 km; Supermarket: Eurospin 8.9 km; Famila market 9.2 km; Pharmacy: Farmacia "in Piazza" 6.9 km; Bank: Credem ATM 8.3 km.



Parking
Swimming Pool
Daily cleaning


Daily cleaning 6 days a week 5 hours a day (Sunday off)



Heating


floor heating



Satellite TV
High chair
ADSL Wi-Fi Internet
* Please note:
the included amenities may vary according to final agreement, make sure to check your contract for complete list.
From
To
Guests
Rate per week
28/09/2020
21/12/2020
€ 4500
21/12/2020
02/01/2021
€ 6000
02/01/2021
03/04/2021
€ 6143
03/04/2021
01/05/2021
€ 7143
01/05/2021
05/06/2021
€ 7714
05/06/2021
26/06/2021
€ 8286
26/06/2021
17/07/2021
€ 9286
17/07/2021
28/08/2021
€ 11714
28/08/2021
25/09/2021
€ 8286
25/09/2021
25/12/2021
€ 5286
25/12/2021
08/01/2022
€ 6714
Included in rental price

Daily cleaning 6 days a week 5 hours a day (Sunday off) from April to September

Weekly change of bed linen, bath towels and pool towels

All utilities

A midweek change of bath towels
Wi-Fi

Barbecue

Parking

Non included in rental price

Extra maid service 15eur per hour

Laundry service 15eur per hour

Final Cleaning 150eur

Further information

A new vegetable garden with fresh fruits will be at guest disposal (depending on the season)

Security deposit: € 1000 (to be paid in cash on site)
This is the area where your selected property is located - the pin is indicative and not an exact address.
All the availabilities below are indicative. Please
Contact us
to verify your dates.
Feb 2021
Mar 2021
Apr 2021

| | | | | | | |
| --- | --- | --- | --- | --- | --- | --- |
| Su | Mon | Tu | We | Th | Fr | Sa |
| | | | | | | |
| | | | | | | |
| | | | | | | |
| | | | | | | |
| | | | | | | |

| | | | | | | |
| --- | --- | --- | --- | --- | --- | --- |
| Su | Mon | Tu | We | Th | Fr | Sa |
| | | | | | | |
| | | | | | | |
| | | | | | | |
| | | | | | | |
| | | | | | | |

| | | | | | | |
| --- | --- | --- | --- | --- | --- | --- |
| Su | Mon | Tu | We | Th | Fr | Sa |
| | | | | | | |
| | | | | | | |
| | | | | | | |
| | | | | | | |
| | | | | | | |

May 2021
Jun 2021
Jul 2021

| | | | | | | |
| --- | --- | --- | --- | --- | --- | --- |
| Su | Mon | Tu | We | Th | Fr | Sa |
| | | | | | | |
| | | | | | | |
| | | | | | | |
| | | | | | | |
| | | | | | | |
| | | | | | | |

| | | | | | | |
| --- | --- | --- | --- | --- | --- | --- |
| Su | Mon | Tu | We | Th | Fr | Sa |
| | | | | | | |
| | | | | | | |
| | | | | | | |
| | | | | | | |
| | | | | | | |

| | | | | | | |
| --- | --- | --- | --- | --- | --- | --- |
| Su | Mon | Tu | We | Th | Fr | Sa |
| | | | | | | |
| | | | | | | |
| | | | | | | |
| | | | | | | |
| | | | | | | |

Aug 2021
Sep 2021
Oct 2021

| | | | | | | |
| --- | --- | --- | --- | --- | --- | --- |
| Su | Mon | Tu | We | Th | Fr | Sa |
| | | | | | | |
| | | | | | | |
| | | | | | | |
| | | | | | | |
| | | | | | | |

| | | | | | | |
| --- | --- | --- | --- | --- | --- | --- |
| Su | Mon | Tu | We | Th | Fr | Sa |
| | | | | | | |
| | | | | | | |
| | | | | | | |
| | | | | | | |
| | | | | | | |

| | | | | | | |
| --- | --- | --- | --- | --- | --- | --- |
| Su | Mon | Tu | We | Th | Fr | Sa |
| | | | | | | |
| | | | | | | |
| | | | | | | |
| | | | | | | |
| | | | | | | |
| | | | | | | |