Masseria Messapica
Apulia Calabria and Basilicata - Ceglie Messapica
Nature, history and art have made Apulia a major tourist destination:discover a new land for your holidays.
Number of beds: 12
Bedrooms: 6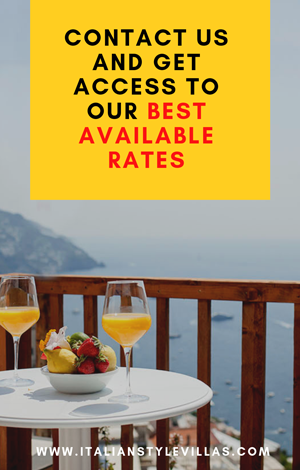 Search for your villa in Italy
Masseria Messapica - Ceglie Messapica - Apulia
6 Bedrooms - Pool
Location and Surrounding Area. What better way to immerse yourself in the traditional lifestyle of Puglia than in this gorgeous masseria (traditional farmhouse) with its accompanying trulli in the heart of the magical Valle d'Itria? Masseria Messapica is located in the northern part of the stunning Salento area, known locally as the terra tra due mari, the land between two seas. It is almost equidistant from both the Adriatic coast and the Ionian coast, where you'll find plenty of pristine, sandy beaches; for example Campo Marino on the Ionian coast and the nature reserve at Torre Guaceto on the Adriatic coast. Ceglie Messapica is well-known for its gastronomic delights and is celebrated for its numerous, exceptionally good eateries, several of which are starred restaurants. The fresh fish and sea food are exquisite and the style of cooking is generally very simple, which brings out the wholesome, natural flavours of the locally grown produce. The olive oil in Puglia is arguably the best in the Italy and nothing beats the sheer, sublime, simplicity of a toasted tomato bruschetta with fresh olive oil drizzled over the top! The local wines are exquisite and are being increasingly noticed on international wine circuits.
The property is close to the baroque beauty of Martina Franca with its splendid artistic treasures, pretty little streets and magnificent buildings. There is plenty to do in the evenings; take your pick from the stylish wine bars or exceptional restaurants and let's not forget the Festival della Valle d'Itria, an annual opera festival held here in July/August. Nearby Cisternino, like Martina Franca, is marvellous example of an old-world town that has changed very little over the centuries. The historical centre is absolutely delightful with its whitewashed houses nestling along narrow streets and elegant piazzas that are perfect for an evening aperitif whilst watching the world go by. There are various buildings of notable architectural interest including the 13th century Norman-Swabian tower and statue of San Nicola and the 14th century Church of San Nicola to name but two.
The fabled white city (Città Bianca) of Ostuni is a must on anyone's destination list. It stands high on a plateau overlooking the Adriatic sea and you can spend hours getting lost in the maze of narrow lanes only to find yourself back at the cathedral at the top.
The Masseria Messapica is about three quarters of an hour from Brindisi international airport and an hour and a half from Bari international airport. It is a ten minute drive to Ceglie Messapica, half an hour to both Martina Franca and Ostuni, 45 minutes to the beach at the Torre Guaceto nature reserve and an hour to the beaches near Campo Marino.
The Property. Masseria Messapica generally sleeps up to 12 guests in luxurious accommodation spanning the main farmhouse and the adjacent trullo. There are five, prestigious suites in the main house and one in the trullo. The suites feature a private bathroom, vaulted ceilings, air conditioning, mosquito screens, a mini-bar, a safe, a hairdryer, bathrobes, slippers and towels for the swimming pool. In addition, the trullo suite has a jacuzzi, a fireplace and private access to the swimming pool area.
Most of your stay here will probably be spent around the magnificent swimming pool and there are plenty of sun loungers for topping up your Italian-style suntan or simply relaxing in the shade. The picturesque views across the surrounding olive groves are guaranteed to help you slip into holiday mode. Or you could take a wander through the grounds and admire the immaculate, Mediterranean style gardens.
Features
5 Double suites with private bathroom in the main house
1 Double suite with private bathroom and jacuzzi in the trullo
Equipped kitchen with dishwasher, microwave, fridge and freezer, toaster
Fireplace
Wi-Fi
Air conditioning
Heating
SAT TV, stereo and DVD player
Washing machine, iron and ironing board
Safe
Mosquito screens
Swimming pool
Al fresco dining and BBQ
Babysitting and kids play area
Hairdryer
Linens and towel provided
Daily housekeeping
Final cleaning
Parking
Video surveillance and alarm system
Small pets allowed
Utilities (included)
Extra services on request: cookery classes, tennis, football, horse riding, chef, laundry, babysitting, airport transfers, boat, car, and bicycle rental, guided tours, scuba diving
Amenities *
ADSL Wi-Fi Internet
Air Conditioning
Breakfast Service
Concierge service
Country Views
Daily cleaning
Dishwasher
DVD Player
Hairdryer
Heating
Open fireplace
Parking
Playground for children
Satellite TV
Swimming Pool
Washing machine
* Please note:
the included amenities may vary according to final agreement, make sure to check your contract for complete list.
Amenities *
Bathrobe and slippers


Included



Access for people with mobility issues
Pets admitted
Airconditioning throughout
Air conditioning in the bedrooms
Hairdryer in bathroom
Barbecue
Fireplace
Safe Box
Concierge service
Country Views
Baby cot
Caretaker in the grounds
Available for events
Mini fridge and coffe/the set
Internet in common areas and garden
Dishwasher
Washing machine
Beds and Mattresses
Toilettries and courtesy kit
Nearby
Parking
Swimming Pool
Daily cleaning
Heating
Satellite TV
High chair
Smart Flat screen TV
ADSL Wi-Fi Internet
Mosquito nets
* Please note:
the included amenities may vary according to final agreement, make sure to check your contract for complete list.
From
To
Guests
Rate per week
27/03/2021
15/05/2021
18
€ 5625
15/05/2021
19/06/2021
18
€ 6750
19/06/2021
10/07/2021
18
€ 7875
10/07/2021
31/07/2021
18
€ 9000
31/07/2021
28/08/2021
18
€ 10125
28/08/2021
04/09/2021
18
€ 9000
04/09/2021
11/09/2021
18
€ 7875
11/09/2021
25/09/2021
18
€ 6750
25/09/2021
23/10/2021
18
€ 5625
27/03/2021
15/05/2021
8
€ 5000
15/05/2021
19/06/2021
8
€ 6125
19/06/2021
10/07/2021
8
€ 7250
10/07/2021
31/07/2021
8
€ 8375
31/07/2021
28/08/2021
8
€ 10125
28/08/2021
04/09/2021
8
€ 8375
04/09/2021
11/09/2021
8
€ 7250
11/09/2021
25/09/2021
8
€ 6125
25/09/2021
23/10/2021
8
€ 5000
Included in rental price

Final cleaning
Electricity, water and gas consumption
Bed linen and towels
Courtesy kit
Welcome basket

Non included in rental price
Mid-week cleaning
Linen changes or adjustments
On Request:
Complete and complete cleaning of the whole villa, including linen change € 700
Reorganization of bedrooms (without linen changes) and kitchen cleaning and common areas € 300
KIT clean linen € 150


Further information

Security Deposit € 1.000 (pre-authorized on credit card)
This is the area where your selected property is located - the pin is indicative and not an exact address.