Masseria Marco Aurelio
Apulia Calabria and Basilicata - Leverano
Nature, history and art have made Apulia a major tourist destination:discover a new land for your holidays.
Number of beds: 18 + 7
Bedrooms: 9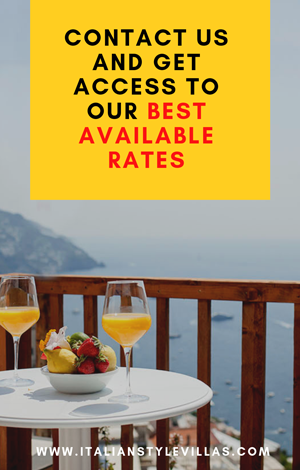 Search for your villa in Italy
Masseria Marco Aurelio - Leverano - Apulia
9 Bedrooms/Suites – Pool – SPA with indoor Pool
Location and Surrounding Area. This stunning property is found in pristine Southern Puglia. Modern meets classic Mediterranean in this delightful gem near Leverano, in the province of Lecce. The exclusive home has been recently renovated, designed for modern comfort within a historic structure. It is a place for days which stretch from dawn to sunset full of simplicity and enjoyment. The property, with its uniquely designed pool and landscaped garden offers rustic luxury for every visitor that spends their days at this enchanting property.
Masseria Marco Aurelio was in its distant past a flower market in Leverano, a town known for its production of wine, olives and gelato. The villa is also accessible to the Leverano vineyards which date back to the 16th century and produce red, rose and white wines. This location offers the visitor an opportunity to relic in its poetic past or explore the coastline nuanced with greens and blues only to be found in this magical location. The closest beaches of Spiaggie delle Dune and Torre Chianca are a very quick drive away. The nearby seaside town of Porto Cesareo which hosts the renowned Museum of Marine Biology is immersed in nature and "Maquis shrubland", with various islands dotting the coastline's crystal waters.
The Masseria is about a 30 minute drive from the Baroque city of Lecce. With its white stone and incredible architecture it is an unforgettable city to explore. After the scenic trip through the Salento countryside, grab a gelato made of local fruit, almonds or pistachios then head to the Roman amphitheater, the Cathedral and the Basilica di Santa Croce. Another gem is the town of Gallipoli which was the last outpost of the Magna Grecia. About a forty minute drive from the villa and a thirty minute drive from Lecce, Gallipoli which means "beautiful city" in ancient Greek is located on the Ionian Sea. There you can taste local seafood delights, have a swim at the Spiaggia di Puritate or visit the churches and the ancient fountain while strolling along the little streets of this paradise. In addition, the villa's proximity to two different sea coasts is a perfect opportunity to explore the diverse beaches of the area like Torre Mozza (Ionia Sea) and Tricase Porto (Adriatic Sea). The natural wonders of the Grotta del Soffio, Tre Porte Caves, Fiordo del Ciolo will leave the guests in awe. The charming town of San Maria di Leuca with excellent restaurants like Ristorante Fedele and its Basilica of Santa Maria de Finibus Terrae will surely not disappoint.
The villa can easily accommodate eightteen people and seven children and is perfect for a large family, couples or a group of friends. It is about 57 km from Brindisi Airport or 177 km from the Bari Airport. Leverano is 4 km, Spiaggia delle Dune is 9 km, Torre Chianca is 9,3 km, Porto Cesareo is 8 km, Lecce and its central train station and bus stations are 21,6 km from Masseria Marco Aurelio, Gallipoli is 34 km from the villa, Torre Mozza beach is 73 km and Tricase Porto beach is 70 km. Santa Maria di Leuca is 78 km.
The Property. The nine bedroom Masseria Marco Aurelio situated in the natural setting in the austere Salento landscape, in between vineyards. The artfully renovated villa boasts clean lines and elegance and will decidedly bring magic and calm to your vacation. The property is a place for relaxing days spent at the crystal turquoise pool, visiting the local beaches, and sipping wine at sunset while light breezes accompany your evening. The setting of the house which is full of character and charm and the well-designed stone patio and lawn is immersed in elegance amongst nature. Imagine meals on the patio by the pool in the open air, relaxing under the palms at the artistically designed pool in the surroundings of a landscaped garden. The villa is found near the small town of Leverano so shops, restaurants and services can be reached in just a moment's stroll. If you'd like to opt for a delicious restaurant you can try da Franco or Osteria Antica Torre or try a drink at Antiqua Cafe. Don't forget to try out the on-site Salentino-inspired restaurant.
Masseria Marco Aurelio could not be more well-designed with exquisitely cut stone and a polished outdoor lawn, deck area and trees nestling this paradise of a villa in the deep Mediterranean beauty. The landscape includes a patio, large oversized pool, and an immense garden with a splendid view of the garden which allure the guest with light breezes. It comfortably houses 18 people and is a perfect choice for a peace-filled vacation and gorgeous memories to be forever treasured.
The guest will enter the historic 500 square meter Leccese stone villa to find a custom-made piece in oak giving way to the sprawling light-filled living room with two guest bedrooms with double sinks. Walk through the arched hallways lined with matte travertine marble with painted ceilings to find the "silent room" with a table made of refined tree trunks which is one of the three connecting dining rooms on the ground floor which can be reserved for private use. All of the dining rooms have fireplaces and a meeting room also with a fireplace and a custom design table. There is a bar area with access to the pool area and a fully-equipped professional kitchen (used only by staff) has direct access to an outdoor dining area with table seating for 10. The décor creates an atmosphere which mirrors the outdoor beauty of the priceless landscape, with many of the furnishings from Limburg, Belgium where the owner immigrated from at age 11.
The Classic double bedrooms are similar with a king-sized bed which can be converted to two twin beds plus an extra single bed. It exits to the courtyard and is complete with an en suite bathroom with double sinks and a shower. The Deluxe bedrooms have a king-sized bed, convertible into a twin, a mezzanine floor with two small single beds suitable for children and a bathroom with a shower. These bedrooms have an outdoor garden which overlooks the Masseria's courtyard. The Junior Suite can accommodate two adults and is accessible from the outside courtyard. The Suite can also accommodate two adults and is accessible from the garden. It has a vaulted ceiling and a private Turkish bath. Both suites have distinct leather headboards and en suite bathrooms and the Suite bed can be made into two single beds. All rooms are in Leccese stone, with memory foam mattresses and are equipped with a private bathroom, shower, minibar, safe, Wi-Fi, Bang & Olufsen Smart TV, air conditioning, heating, hairdryer, bathrobe, pool towel and slippers.
The carefully-maintained fenced 500 square meter garden has a beautiful, oversized swimming pool with Tribù furniture, fountain and private chapel as well as a large outdoor parking space. The home also includes a spa area on the lower level with a sauna, a Turkish bath, relax room, pool with jets and a vertical emotional massage shower with personal beauty and relaxation treatments available. The spa uses the Belgian Maison Margiela's Replica products.
Features
8 double bedrooms, each with their own bathroom and extra beds for children

1 further bedroom in the annex

2 additional bathrooms (one handicap-accessible)

1 professional kitchen (used only by staff)

1 living room

3 dining rooms

1 meeting room

Fireplaces

1 furnished patio

Oversized pool

Outdoor dining table and lounge area

Private garden

Courtyard

Chapel

Fountain

Restaurant

Spa

Turkish bath, sauna, indoor pool, emotional shower

Air Conditioning and Heating

Wi-Fi

Dishwasher

Washing machine

Solarium

Parking

A generous welcome hamper or aperitif of local food and drink to revive you after your travels

Daily maid service with breakfast prep and mid-week linen change

Daily lifeguard (every day from 10 am to 7 pm)

Logistical assistance

Garden and pool maintenance
Additional services on request: concierge service, night porter service, security service, cook service available on request also with Executive Chef, exclusive collection of wine cellar

Basic breakfast including bowls of season fruit, coffee, cappuccino, fresh juice – available on request.

Lunch or dinner available on request

Breakfast service by local cook available on request

Lunch or dinner service (up to 4 hours) by local cook available on request. Please note that there are additional costs for waiter staff (if needed).

The villa can also be rented with a light staff option (8 hours of Concierge, chef, bartender, cleaning) on request.

Further, there is an option of FULL staff, on request. The extra include also a second chef, weitress and bartender full day.
Amenities *
ADSL Wi-Fi Internet
Air Conditioning
Breakfast Service
Concierge service
Cooking Service
Country Views
Daily cleaning
Dishwasher
Hairdryer
Heating
Hi-FI System
Hot-tub
Indoor Pool
Parking
Satellite TV
SPA
Swimming Pool
Washing machine
WIne Tasting
* Please note:
the included amenities may vary according to final agreement, make sure to check your contract for complete list.
Amenities *
Bathrobe and slippers
Access to the beach
Access for people with mobility issues
Pets admitted
Airconditioning throughout
Air conditioning in the bedrooms
Hairdryer in bathroom
Barbecue
Fireplace
Safe Box
Concierge service
Baby cot
Caretaker in the grounds
Available for events
DVD/HiFi System
Internet in common areas and garden
the villa is in a peaceful area, it is recommendable for yoga retreats
the villa is next to a vineyard or a winery
the villa is less than 15 km to a golf course
the villa has a maximum distance of 1,5km
Dishwasher
Toilettries and courtesy kit
Nearby
Parking
Table tennis
Swimming Pool
Indoor Pool
Daily cleaning
Heating
Heated Pool
Satellite TV
High chair
Cooking Service
Smart Flat screen TV
SPA
ADSL Wi-Fi Internet
Mosquito nets
* Please note:
the included amenities may vary according to final agreement, make sure to check your contract for complete list.
From
To
Guests
Rate per week
01/01/2021
01/06/2021
€ 35000
01/06/2021
30/09/2021
€ 49000
30/09/2021
01/01/2022
€ 35000
Included in rental price

Masseria in esclusive stay

A welcome aperitif to revive you after your travels

High quality bed linen and towels (change of linen every 3 days)

Luxury amenites in the room (check every 3 days)

Daily maid service (1 housekeeper for 6 hours)

Lifeguard service (1 Lifeguard available every day from 9 AM to 6 PM)

Garden and pool maintenance

Wi-Fi internet access (available indoor and outdoor)

Flat screen TV B&O in all rooms and B&O elements in all public areas

Private SPA (Sauna, Turkish bath, indoor Jacuzzi and emo_onal shower, Vicky Shower)

Use of our external pool not heated, with umbrella and sun-beds

Private Garden

Private Parking

Bed Linen & Other household linen & towels - Change once a week (every 3 days)

Maid service - Daily Cleaning of the common area and rooms. (6 hours, one housekeeper)

Pool towels - Change once a week (every 3 days)

All utilities (Max 1000 kws of electricity per week), including A/C

Final cleaning

Concierge Service available via phone for every request to smooth your way before, during and aXer your stay and in order to organize extra actvites and special local experience

Non included in rental price

City Tax (if required, per person)

Extra KWS electricity € 0,48 a kw

Extra Bed Linen & Other household linen & towels EUR 20,00 per set

Extra towels (hand towel, shower towel and swimming pool towel) EUR 10,00 per set, per person

Extra swimming pool towel EUR 7,00 per towel

Additional Hours (cleaning service) EUR 25,00 per hour

Security Night service EUR 40,00 per hour. From 12,00 PM to 7 AM (7 hours min)

Grocery service EUR 50,00 per service (Service + refund of sales receipt)

Butler, Chef, Waiter, bartender, kitchen hand, etc. (On request)

Other service on request before or during the stay (extra services list here aWached)

"Location Fee" of 2.500,00 € for every day of event (in Low Season) "Location Fee" of 3.500,00 € for every day of event (in High Season)

Further information

Minimum of 3 nights stay is required in Low Season and 7 nights is required in High Season
Max of 18 guests (adult) + 7 children
Security refundable deposit EUR 4.000



This is the area where your selected property is located - the pin is indicative and not an exact address.
All the availabilities below are indicative. Please
Contact us
to verify your dates.
Mar 2021
Apr 2021
May 2021

| | | | | | | |
| --- | --- | --- | --- | --- | --- | --- |
| Su | Mon | Tu | We | Th | Fr | Sa |
| | | | | | | |
| | | | | | | |
| | | | | | | |
| | | | | | | |
| | | | | | | |

| | | | | | | |
| --- | --- | --- | --- | --- | --- | --- |
| Su | Mon | Tu | We | Th | Fr | Sa |
| | | | | | | |
| | | | | | | |
| | | | | | | |
| | | | | | | |
| | | | | | | |

| | | | | | | |
| --- | --- | --- | --- | --- | --- | --- |
| Su | Mon | Tu | We | Th | Fr | Sa |
| | | | | | | |
| | | | | | | |
| | | | | | | |
| | | | | | | |
| | | | | | | |
| | | | | | | |

Jun 2021
Jul 2021
Aug 2021

| | | | | | | |
| --- | --- | --- | --- | --- | --- | --- |
| Su | Mon | Tu | We | Th | Fr | Sa |
| | | | | | | |
| | | | | | | |
| | | | | | | |
| | | | | | | |
| | | | | | | |

| | | | | | | |
| --- | --- | --- | --- | --- | --- | --- |
| Su | Mon | Tu | We | Th | Fr | Sa |
| | | | | | | |
| | | | | | | |
| | | | | | | |
| | | | | | | |
| | | | | | | |

| | | | | | | |
| --- | --- | --- | --- | --- | --- | --- |
| Su | Mon | Tu | We | Th | Fr | Sa |
| | | | | | | |
| | | | | | | |
| | | | | | | |
| | | | | | | |
| | | | | | | |

Sep 2021
Oct 2021
Nov 2021

| | | | | | | |
| --- | --- | --- | --- | --- | --- | --- |
| Su | Mon | Tu | We | Th | Fr | Sa |
| | | | | | | |
| | | | | | | |
| | | | | | | |
| | | | | | | |
| | | | | | | |

| | | | | | | |
| --- | --- | --- | --- | --- | --- | --- |
| Su | Mon | Tu | We | Th | Fr | Sa |
| | | | | | | |
| | | | | | | |
| | | | | | | |
| | | | | | | |
| | | | | | | |
| | | | | | | |

| | | | | | | |
| --- | --- | --- | --- | --- | --- | --- |
| Su | Mon | Tu | We | Th | Fr | Sa |
| | | | | | | |
| | | | | | | |
| | | | | | | |
| | | | | | | |
| | | | | | | |