Masseria Il Carrubo
Apulia Calabria and Basilicata - Marina di Pescoluse
Nature, history and art have made Apulia a major tourist destination:discover a new land for your holidays.
Number of beds: 10
Bedrooms: 5

Amenities *
:
ADSL Wi-Fi Internet
Air Conditioning
Country Views
Dishwasher
Heating
Ocean Views
Open fireplace
Parking
Satellite TV
Swimming Pool
Washing machine
* Please note:
the included amenities may vary according to final agreement, make sure to check your contract for complete list.
Nearbies:
Santa Maria di Leuca 10 km, Gallipoli 32 km, Porto Selvaggio 50 km, Castro 30 km, Porto Badisco 40 km,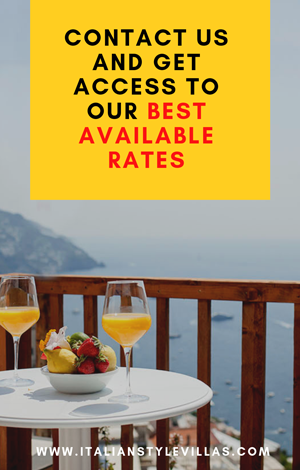 Search for your villa in Italy
Masseria Il Carrubo – Marina di Pescoluse - Apulia
5 Bedrooms – Swimming Pool
Magical farmhouse with private swimming pool. Close to the beach.
Location and Surrounding Area. Masseria Il Carrubo is set in a hectare and a half of grounds, offering plenty of space to either roam or relax. The property is only 5 minutes from the famous beaches at Pescoluse and the whole area is famous for its spectacular colours, historical importance and wonderful cuisine. Puglian olive oil is arguably the tastiest in Italy and is divine when drizzled over roasted cherry tomatoes and freshly cooked fish.
Santa Maria di Leuca, known by locals simply as Leuca, is on the southernmost tip of the Salento peninsular. The name Leuca comes from the Greek leukos for white, after the magnificent white cliffs in the area. Here you can watch the sun rise over the eastern Adriatic sea and then watch it set across the western Ionian waters. The coastline varies from high and rocky with secluded sandy coves to long stretches of golden sand. Inland, you'll find pretty dry stone walled lanes winding through ancient olive groves and unexpected white washed villages steeped in tradition.
Gallipoli offers visitors a splendid historical centre and plenty of sites of architectural and artistic interest. The 17th century baroque cathedral of Sant'Agata has a richly decorated facade and a polychrome high altar by Cosimo Fanzago. Both Gallipoli and Porto Cesareo are excellent spots for enjoying an evening aperitif as you watch the sun set over the water.
Porto Selvaggio is a fantastic natural oasis lapped by the uncontaminated waters of the Ionian Sea. This area of coastline offers both timeless villages and sandy coves worthy of a refreshing swim. The turquoise waters in the sheltered cove at Porto Badisco make for safe swimming and excellent snorkelling. According to Virgil, Porto Badisco was the site of Aeneas's first landing in Italy after his escape from Troy but some historians dispute the fact and suggest the Roman harbour of Castro instead. Castro is another gorgeous, coastal fishing village with the historical centre up on the hill and the lively marina below.
Masseria Il Carrubo is about an hour and a half south from Brindisi international airport and two and half hours from the larger Bari international airport. Santa Maria di Leuca is 10 km from the villa, Gallipoli a half hour drive, Porto Selvaggio is 50 km away, Castro 30 km and Porto Badisco 40 km.
The Property. This delightful property is an original 18th century farmhouse with sea views and sleeps up to ten guests in five gorgeous double bedrooms, each with an en suite bathroom. Three of the bedrooms are on the ground floor and the other two are on the lower ground floor, which is flooded with natural light from the large, designer skylights. These two rooms are deliciously cool and fresh during the long, hot summer months. All of the bedrooms have got beautiful, traditional arched or vaulted ceilings, offer high-quality, handmade bed linen, have mosquito netting on the windows and independent access out onto the gardens and pool area.
There is a sitting room with a gorgeous, old fireplace and a fully-equipped kitchen. Outdoor dining is the norm in southern Puglia and Masseria Il Carrubo features a splendid veranda area with seating for up to 14 diners. Just imagine the atmosphere of romantic, candlelit dinners whilst watching the stars in the sublime peace of the countryside!
The grounds feature a large, salt-water swimming pool with furnished poolside area. There is also a magical Arab Garden tucked into the gardens and acres of organic olive groves and vineyards, which produce exceptional organic oil and wine.
Features
5 Double bedrooms, each with en-suite bathroom
Salt-water swimming pool with furnished poolside area
Veranda area with seating for up to 14 diners
Garden with organic olive groves and vineyard
Living area
Fully-equipped kitchen
Wi-Fi
TV
Air conditioning
Heating
Mosquito netting
Washing machine
Tumble-dryer
Hairdryers
Safes in three of the bedrooms
Alarm system and video cameras
Twice weekly change of bedding and room tidying
Free parking
In some period of the year the villa can be rented even with 3 bedrooms.
Services on request: daily cleaning, chef services, breakfast, guided tours, transfers, boat trips, horse-riding, massages and beauty treatments
Amenities *
ADSL Wi-Fi Internet
Air Conditioning
Country Views
Dishwasher
Heating
Ocean Views
Open fireplace
Parking
Satellite TV
Swimming Pool
Washing machine
* Please note:
the included amenities may vary according to final agreement, make sure to check your contract for complete list.
This is the area where your selected property is located - the pin is indicative and not an exact address.