Villa Grande Lucca
Tuscany - Capannori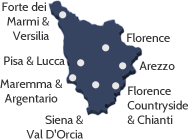 The iconic tower of Pisa is not all there is to see here - take a walk along the river and discover many treasures both old and new in this Italian college town. Lucca just a short ride north is one of the most well preserved walled cities in all of Italy. It is the gem in the Tuscan crown and loved by all who have passed through its gates - you too will want to return again and again.
Number of beds: 22+5
Bedrooms: 11

Amenities *
:
ADSL Wi-Fi Internet
Air Conditioning
Babysitter
Barbecue
Breakfast Service
City Views
Cooking Class
Cooking Service
Country Views
Daily cleaning
Dishwasher
DVD Player
Hairdryer
Heated Pool
Heating
Hi-FI System
iPod docking station
Laundry service
Open fireplace
Parking
Playground for children
Satellite TV
Swimming Pool
Table tennis
Washing machine
WIne Tasting
* Please note:
the included amenities may vary according to final agreement, make sure to check your contract for complete list.
Nearbies:
Lucca 7,5 km Pisa 37,8 km Pisa Airport 45,8 km Florence 71,4 km Florence Airport 63,6 km Siena 140 km Arezzo 146 km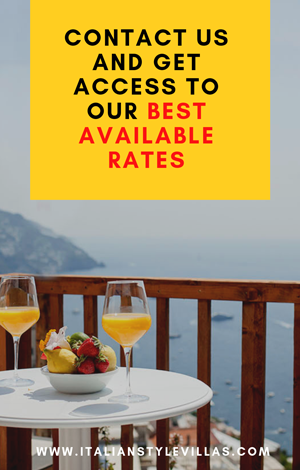 Search for your villa in Italy
Villa Grande Lucca – Capannori – Tuscany
11 Double/ Twin bedrooms - Pool
A true 17th century Tuscan aristocratic estate nestled in the hillside near the quaint town of Lucca. Peace, quiet and privacy with a gorgeous view of the countryside; always a winning combination for complete relaxation on your Tuscan holiday.
From the Santucci family in the 1600's to the Bonaparte clan in the 1800's evidence of each family's history, care and restoration of the property is evident even today from its antique furnishings, sprawling Italian gardens and frescoed walls.
GROUND FLOOR
A beautiful, large, bright comfortable den/playroom with armchairs, sofas and coffee tables in charming Italian style. It is complete with satellite TV and games, along with a door to a fully equipped study (PC, printer, copier) and wireless broadband internet access. Adjoining the den is spacious frescoed dining room, with a table large enough to accommodate up to 30. Next, a magnificent modern kitchen – large, well-furnished and equipped to a tee suited to anything from making toast to an interactive cooking class to a gala banquet. Next to the kitchen is a fully equipped laundry room with washing machine, dryer, iron etc. and a pantry and a half bathroom. To complete the ground floor there are 2 guest bathroom with handicap accessible toilets and a service elevator - useful for luggage transfers.
Both the den and the kitchen open onto the outdoor courtyard, which is furnished with shaded tables where guests can barbecue, dine or just sip wine and enjoy the view.
FIRST FLOOR
Take the elevator or the staircase up to the first floor. Just in front of the elevator there is a double bedroom with en suite bathroom with shower. Continuing down the hallway you will find four identical bedrooms suites two with northern and two with southern exposure. Each suite begins with a foyer and a full bath with tub and shower mount along with a large closet and safety deposit box.
Then it opens into a living room area with a sofa bed and mini bar and a staircase leading to the loft bedroom which has two twin beds that can be combined into a king bed, an armoire, a writing table with a second mini bar. The loft also has a second fully equipped bathroom with a shower stall.
Back in the hallway, at the end you will find a short flight of stairs leading to the last bedroom suite furnished identically as the others except that the two bathrooms both have shower stalls. Each suite is elegantly furnished and decorated with individually frescoed ceilings. All guest accommodations are fitted with individual heating/air conditioning insuring that you are comfortable all year around.
SECOND FLOOR
Continue up the main staircase or take the elevator to the second floor. The first door on your left is a king bedroom and en-suite bathroom equipped with tub and shower. The second bedroom we find faces the formal gardens and is a king bedroom suite with a balcony overlooking the property. This suite also has a small area with desk, a walk-in closet as a large artistically-painted bathroom with tub and separate shower stall. Further down the hallway we find a cozy living room and another king bedroom with en-suite bath. Two additional double bedrooms also facing the formal gardens share a large bathroom at the end of the hallway.
THE LAWNS, FORMAL ITALIAN GARDENS AND SWIMMING POOL AREA
As with all formal Italian villas, the area surrounding the house has meticulously laid out fine gravel paths that leads to the sprawling lawns. Tables and chairs that can comfortably accommodate 40 guests are under a large white canopied gazebo. A paved path or a flight of steps, takes you to the walled formal gardens that have been re-created from the original gardens of 1600's complete with a large fountain and ideal for leisurely strolls of solitude and quietness- the air scented by the nearby walls of roses and over 100 potted lemon and grapefruit trees are scattered throughout the property. The views from the formal gardens look out over the valley and a quaint village. Just past the formal gardens, you will find the large swimming pool area, covered with of roses and jasmine climbing two sides of the stone walls creating a canopy for shade as well as remarkable scents of rose, jasmine, citrus and herbs. An incredible relaxing experience! The swimming pool area, to preserve children security, is now all surrounded by a beautiful wrought iron railing in line with the style of the fountain to further beautify the garden.
LIMONAIA
The Limonaia (for Weddings & Conferences) has been converted into a large meeting hall or dining room that can be divided into four private rooms if needed for meetings. Large round tables and glass windows make this a wonderful room for all occasions. (Additional charge for use of this room).
Features *
1 Double bedroom with en suite bathroom with shower

5 Loft Twin/King Bedrooms with 2 en suite baths (one with shower and one

with tub) walk in closet, safe, two mini bars and a sitting area with a double sofa bed

1 King Bedroom Suite Bedroom, private study, en suite bathroom

2 King Bedrooms with en suite baths

2 King Bedrooms

sharing a large bathroom with tub

Each Bedroom has SAT TV with English Speaking Channels, hairdryer, safety box and mini-bar

15 Bathroom with Shower or Tub

3 Half Bath

Private Pool (heated on request at additional cost) with solarium, bathrobes and pool towels

A walled formal italian gardens with gazebos, tables, chairs and american BBQ

Fireplace

Equipped kitchen: all stainless steel equipment, 2 stoves, 1 ovens, microwave, 2 dishwashers, large refrigerator and freezer, tables

Laundry: washing machine, dryer, iron and ironing board

Study: computer with broadband internet connection, printer and copier

Wireless internet access

Den: satellite TV with English speaking channels, music system, DVD player

Limonaia: projectors and screens for use with laptop computers, flip-chart stands, broadband internet access

Central Heating and Air Conditioning

with individual control

Elevator

Buffet welcome Dinner with wine (on arrival), English speaking caretaker – Maid Service 3 hours per day, o

ne complimentary frigo-bar pre-stocking in all bedrooms

Services from season 2016: daily continental breakfast service (cost of groceries & beverages not included)

, new flat screen television in all bedrooms
* Please note:
the included amenities may vary according to final agreement, make sure to check your contract for complete list.
This is the area where your selected property is located - the pin is indicative and not an exact address.
All the availabilities below are indicative. Please
Contact us
to verify your dates.
Jun 2019
Jul 2019
Aug 2019

| | | | | | | |
| --- | --- | --- | --- | --- | --- | --- |
| Su | Mon | Tu | We | Th | Fr | Sa |
| | | | | | | |
| | | | | | | |
| | | | | | | |
| | | | | | | |
| | | | | | | |
| | | | | | | |

| | | | | | | |
| --- | --- | --- | --- | --- | --- | --- |
| Su | Mon | Tu | We | Th | Fr | Sa |
| | | | | | | |
| | | | | | | |
| | | | | | | |
| | | | | | | |
| | | | | | | |

| | | | | | | |
| --- | --- | --- | --- | --- | --- | --- |
| Su | Mon | Tu | We | Th | Fr | Sa |
| | | | | | | |
| | | | | | | |
| | | | | | | |
| | | | | | | |
| | | | | | | |

Sep 2019
Oct 2019
Nov 2019

| | | | | | | |
| --- | --- | --- | --- | --- | --- | --- |
| Su | Mon | Tu | We | Th | Fr | Sa |
| | | | | | | |
| | | | | | | |
| | | | | | | |
| | | | | | | |
| | | | | | | |

| | | | | | | |
| --- | --- | --- | --- | --- | --- | --- |
| Su | Mon | Tu | We | Th | Fr | Sa |
| | | | | | | |
| | | | | | | |
| | | | | | | |
| | | | | | | |
| | | | | | | |

| | | | | | | |
| --- | --- | --- | --- | --- | --- | --- |
| Su | Mon | Tu | We | Th | Fr | Sa |
| | | | | | | |
| | | | | | | |
| | | | | | | |
| | | | | | | |
| | | | | | | |

Dec 2019
Jan 2020
Feb 2020

| | | | | | | |
| --- | --- | --- | --- | --- | --- | --- |
| Su | Mon | Tu | We | Th | Fr | Sa |
| | | | | | | |
| | | | | | | |
| | | | | | | |
| | | | | | | |
| | | | | | | |

| | | | | | | |
| --- | --- | --- | --- | --- | --- | --- |
| Su | Mon | Tu | We | Th | Fr | Sa |
| | | | | | | |
| | | | | | | |
| | | | | | | |
| | | | | | | |
| | | | | | | |

| | | | | | | |
| --- | --- | --- | --- | --- | --- | --- |
| Su | Mon | Tu | We | Th | Fr | Sa |
| | | | | | | |
| | | | | | | |
| | | | | | | |
| | | | | | | |
| | | | | | | |