Villa Napius
Sardinia and Corsica - Badesi
Sardinians say that the real Sardinia is in the northern areas of the island. A mix of scenarios: forested mountain peaks, valleys of citrus groves and towns with Catalan influences.
Number of beds: 14
Bedrooms: 6

Amenities *
:
ADSL Wi-Fi Internet
Barbecue
Dishwasher
DVD Player
Hairdryer
Heated Pool
Hi-FI System
Ocean Views
Parking
Playground for children
Satellite TV
Swimming Pool
Washing machine
* Please note:
the included amenities may vary according to final agreement, make sure to check your contract for complete list.
Nearbies:
Palau 68,1 km Olbia 77,5 km Porto Cervo 80,3 km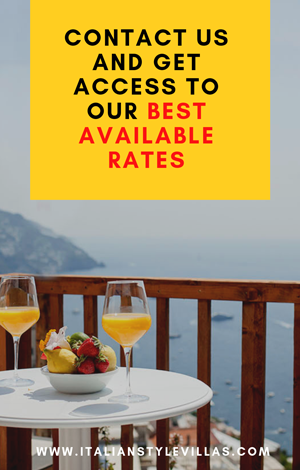 Search for your villa in Italy
Villa Napius - Badesi - Sardinia
6 Bedrooms (5 double, 1 with 2 bunk-beds) – Pool
Villa Napius is a brand new house located on the beach of Badesi at only 150 mt to the cleanest water and a white sandy beach of Northern Sardinia. This modern style sea front villa is more precisely one hour driving from both Olbia and Alghero airports and 40 minutes from Santa Teresa di Gallura and Porto Torres. The property that is surrounded by a marvellous Mediterranean garden is situated 2 km from the center of Badesi village with its shops, restaurants and other amenities. The 8 km white sandy beach facing the Asinara gulf and extending from Castelsardo to Isola rossa, is only 150 m. away and it is accessible through private walk path.
Badesi is a town where you can stay all the year round, thanks to the mild climate and a fully alive centre, where you can find restaurants, supermarkets and any kind of shops or services. Along the coast a long sandy beaches reaches out for 8 km. There you can find private beaches with bars and water sports activities or stretches of uncontaminated coast where you can walk along among cleanest waters, Mediterranean plants and flavours and the amazing view of the Asinara Gulf, the rocky ridges of Castelsardo and Isola Rossa on the opposite.
Villa Napius has been completely restored in 2011 and it is fully surrounded by a 27,000 sq.m. typical Mediterranean garden with myrtles, agaves, junipers, prickly pears. The property develops on two levels. The upper floor is composed of a large living room with dining area and adjacent separate fully equipped modern kitchen, having 2 refrigerators, microwave oven, electric oven, 5 units cooker and dish washer. The charming living area has sea view, satellite TV and also comprises one double bedroom with en suite bath and private little terrace. As many Sardinian style villas the lower levels hosts the sleeping area. Here 5 bedrooms with private baths take place, each one having private access from outdoor so that the privacy is guaranteed during the stay at the property. One laundry room with washing machine and drier complete the floor. All the house is provided by solar panels for a totally independent electric supply. Less but not least, the comfortable wide sheltered terrace furnished with sofas, outdoor table and barbecue allows guest to enjoy al fresco dining with amazing view on Asinara gulf.
Outside a wide terrace faces on the beautiful scenario of a Mediterranean garden and the terrific view of the Asinara Gulf. There chilling a glass of a Cannonau wine or a sparkling prosecco you can relax in every moment of the day. The big terrace is well furnished and equipped with a lounge area with sofas, a dinner table a patio and a gas barbecue. From the garden a short private path leads to the beach, beside it a shower is placed to refresh after a sunny day. The typical Mediterranean garden of Villa Napius will be provided with heated pool (starting from 2012 Spring) heated by solar panels, sun beds umbrellas and hot showers, also comfortable on the way back to the beach. Parking for 4-5 cars along the property's gated drive.
Surroundings. Nearby the Villa Napius you can find a good offer of sport activities or for leisure time: wind surf, kite-surf, kayak and diving can be easily found directly on the beach or in the vicinity of mouth of Coghinas river. For fishing and diving lovers Badesi is a the right place. Ever year special tournaments of surfcasting are organised. Therefore you can plan an excursion to explore the cleanest water and the magical sea beds. The close port of Isola Rossa allow to moor or rent a boat. In the same village you have An horseriding school is at 1km to plan walkings on the beach.
Features
Swimming-pool (HEATED FROM 2014)

Sunbathing area with umbrellas and sun beds

Terrace with large table and a lounge area equipped with comfortable armchairs

Fully equipped kitchen with dishwasher, 2 refrigerators, microwave oven, electric oven, 5 units cooker

Satellite TV, portable stereo with CD, USB

Hair dryer in each bathroom

Laundry with washing machine, drier, iron and ironing board

Parking for 4-5 cars along the property's gated drive

Playground area into the garden
Amenities *
ADSL Wi-Fi Internet
Barbecue
Dishwasher
DVD Player
Hairdryer
Heated Pool
Hi-FI System
Ocean Views
Parking
Playground for children
Satellite TV
Swimming Pool
Washing machine
* Please note:
the included amenities may vary according to final agreement, make sure to check your contract for complete list.
Reviewed by: Mara M.
How did you enjoy your ISV experience; actual accommodations, amenities and services

"The house was beautiful. the beach is very nice but a little difficult to get to in terms of walking in the rough sand- not great for older folks. we enjoyed pool. we cooked in every night- the kitchen is very well stocked. we took a day trip to Corsica which was lovely and also rented a boat for a day which was wonderful."
This is the area where your selected property is located - the pin is indicative and not an exact address.
All the availabilities below are indicative. Please
Contact us
to verify your dates.
Mar 2021
Apr 2021
May 2021

| | | | | | | |
| --- | --- | --- | --- | --- | --- | --- |
| Su | Mon | Tu | We | Th | Fr | Sa |
| | | | | | | |
| | | | | | | |
| | | | | | | |
| | | | | | | |
| | | | | | | |

| | | | | | | |
| --- | --- | --- | --- | --- | --- | --- |
| Su | Mon | Tu | We | Th | Fr | Sa |
| | | | | | | |
| | | | | | | |
| | | | | | | |
| | | | | | | |
| | | | | | | |

| | | | | | | |
| --- | --- | --- | --- | --- | --- | --- |
| Su | Mon | Tu | We | Th | Fr | Sa |
| | | | | | | |
| | | | | | | |
| | | | | | | |
| | | | | | | |
| | | | | | | |
| | | | | | | |

Jun 2021
Jul 2021
Aug 2021

| | | | | | | |
| --- | --- | --- | --- | --- | --- | --- |
| Su | Mon | Tu | We | Th | Fr | Sa |
| | | | | | | |
| | | | | | | |
| | | | | | | |
| | | | | | | |
| | | | | | | |

| | | | | | | |
| --- | --- | --- | --- | --- | --- | --- |
| Su | Mon | Tu | We | Th | Fr | Sa |
| | | | | | | |
| | | | | | | |
| | | | | | | |
| | | | | | | |
| | | | | | | |

| | | | | | | |
| --- | --- | --- | --- | --- | --- | --- |
| Su | Mon | Tu | We | Th | Fr | Sa |
| | | | | | | |
| | | | | | | |
| | | | | | | |
| | | | | | | |
| | | | | | | |

Sep 2021
Oct 2021
Nov 2021

| | | | | | | |
| --- | --- | --- | --- | --- | --- | --- |
| Su | Mon | Tu | We | Th | Fr | Sa |
| | | | | | | |
| | | | | | | |
| | | | | | | |
| | | | | | | |
| | | | | | | |

| | | | | | | |
| --- | --- | --- | --- | --- | --- | --- |
| Su | Mon | Tu | We | Th | Fr | Sa |
| | | | | | | |
| | | | | | | |
| | | | | | | |
| | | | | | | |
| | | | | | | |
| | | | | | | |

| | | | | | | |
| --- | --- | --- | --- | --- | --- | --- |
| Su | Mon | Tu | We | Th | Fr | Sa |
| | | | | | | |
| | | | | | | |
| | | | | | | |
| | | | | | | |
| | | | | | | |