Villa Maremmana Grande
Tuscany - Castiglione della Pescaia
Tuscan Cowboys - really? YES! Come ride some of the most spectacular horse riding trails through the rugged Tuscan terrain opening onto some of the most beautiful beaches in the world. Family fun to fine dining this area offers everything you are looking for in a versatile picturesque destination founded by the Etruscans.
Number of beds: 7/8
Bedrooms: 4

Amenities *
:
ADSL Wi-Fi Internet
Air Conditioning
Barbecue
Cooking Service
Country Views
Daily cleaning
Dishwasher
DVD Player
Gym
Hairdryer
Heating
Hi-FI System
Parking
Satellite TV
Swimming Pool
Tennis Court
Washing machine
* Please note:
the included amenities may vary according to final agreement, make sure to check your contract for complete list.
Nearbies:
Grosseto 25,2 km Porto Ercole 68,9 km Siena 98,8 km Florence 164 km Florence Airport 186 km Civitavecchia 129 km Rome 198 km Rome Airport Fiumicino 197 km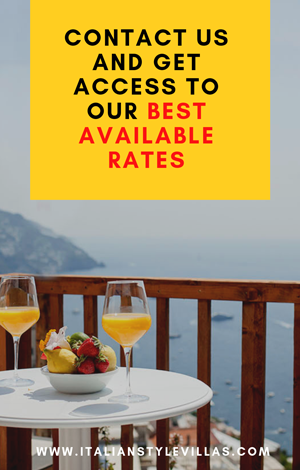 Search for your villa in Italy
Villa Maremmana Grande -

Castiglione della Pescaia - Tuscany Coast
4 Bedrooms - Pool - Tennis court
Villa Maremmana Grande is a luxurious and unique villa, set in its own oasis of natural beauty in the heart of Maremma. This farmhouse has been carefully restored by the owners, who have extended their restoration to the villa's outdoor grounds, reflecting the architectural and landscape traditions of this fascinating part of Tuscany. Villa Maremmana Grande is the main villa of a larger estate that includes also Villa Maremmana Piccola, the 2 villas could be rented altogether offering the privacy of two houses and the spaces of a unique property on the Tuscan Coast. Villa Maremmana Grande is completely fenced and connected to the Villa Maremmana Piccola to a gate with combination lock. 80 mt of distance. The Maremmana Estate occupies entirely a small hill around Castiglione della Pescaia.
The Villa has been decorated with the perfect combination of style and comfort - the gorgeous, warm colour palette creates a relaxing, welcoming and sophisticated atmosphere. The entrance hall leads to generous living spaces, including a lounge with dinning room decorated with frescoes and a TV Room at ground floor with 55 Led HD TV, Bose Hi-Fi, Playstation with games and full SKY channels program, and a large, professional and fully-equipped kitchen. A further TV Room is at 1st floor with SKY and Nintendo station with games. In the villa there are 3 double bedrooms with king size bed and en-suite bathroom with shower unit and towel heater. Each bathroom is spacious and has a beautiful towel heater. The Villa has a Fully equipped gym with Tecno-gym machines and dedicated shower and WC. The villa is fully air-conditioned.
The villa's outdoor areas are generously furnished for relaxing and dining al fresco - perfect spots to enjoy the estate's olive oil and wines produced on this farm. An exclusive private pool in travertine is surrounded by the unparalleled tranquillity of the Maremma countryside; 80 sq. m. terrace solarium with 2 X 4 seats tables and 2 sofas 4 seats table near the pool; 10 seats travertine table near the pool under the Gazebo; 12 seats and one 4 seats travertine tables under the patio; a storeroom with 1 refrigerator, 2 freezers and 1 wine cellar and fully provided with all kind of food; a travertine external kitchen with Tuscan Owen, BBQ, Rotisserie, 2 gas steel plates and 3 gas flames, 1 lavabo, with floodlights; exclusive tennis court under ITF regulation; exclusive 2 stables for horses – sand 40 m. X 50 m. – grass 90 m. X 30 m.; an exclusive 9 sq. m. wooden house on the trees with a double; BBQ on the top of the hill, with travertine table 8 seats and sink; equipped laundry room. Parking for 8 cars and bicycles are available. The villa's beautiful swimming pool Pets are allowed; the villa is a no-smoking villa.
What to do in the Maremma region of Tuscany? This extraordinarily lovely stretch of Italy sits between Rome and Pisa, offering expansive, breathtaking views of the islands of Giglio and Elba. Highlights of the area include the unspoiled fishing village of Castiglione della Pescaia, endless stretches of incomparable beaches, and the medieval village of Massa Marittima. This enchanting cobble-stoned village has become greatly popular and is home to many international artists and socialites. Also worth a visit is the magical and mysterious city of Volterra, with its roots in three thousand years of history. Today the city preserves above all its medieval qualities, not only in its 12th-century city walls, but also in its urban layout with narrow streets, palaces, tower houses and churches. Strongly recommended are visits to the surrounding towns of Populonia and Baratti, Suvereto, Campiglia Marittima, Castagneto Carducci and Bolgheri. Numerous day trip possibilities include the chic harbor of Punta Ala and the major art cities of Siena, Pisa and Florence. Boat rentals for cruising around the coast are available, and private tours of the region's many acclaimed wineries can be arranged. Do not forget Saturnia Terme ( thermal water ), Pitigliano, Sorano, Sovana.
Distances: sea and beaches 5 km (3 miles); Grosseto and nearest railway station 15km (9 miles); Castiglione della Pescaia 9km (5 miles); Volterra 117km (72 miles); Pisa 158 km (98 miles); Siena 77 km (47 miles); Florence 146 km (90 miles); Rome 189 km (117 miles); Venice 3968 km (247 miles). Nearest Airports are: Pisa Galileo Galilei approx. 158 km (98 miles) and Fiumicino Airport approx. 142 km (88 miles).
Features
3 Double Bedrooms with en-suite bathrooms

1 Single bedroom with bathroom

Salted water swimming pool and solarium with sofas, deck chairs and beach umbrella

Tennis court shared with Villa Maremmana Piccola

Large estate for horseback riding

Patio with a table (12 seats)

BBQ and large outdoor area for relaxing and dining

External equipped kitchen

with Tuscan Oven, BBQ, rotisserie, 2 gas steel plates and 3 gas flames, 1 lavabo, with floodlights

Storeroom with 1 refrigerator, 2 freezers and 1 wine cellar and fully provided with all kind of food

Air conditioning in all the villa

Satellite TV full HD with BOSE System, DVD Player, CD Player and Stereo /Radio, one

27 inch i-MAC ready to use with Laser colour printer

High-speed

/WI- FI Internet

Office space wit desks, PC, printer, scanner and fax

Fully equipped kitchen with freezer, microwave, dishwasher, coffee machine and kitchenware

Towel heaters in all bathrooms, hairdryer and bedding furniture

500 DVD movies in original language

Private parking

for

8

cars

Services included

:

Maid service from Monday to Friday inclusive, from 08:00 am to 16:00 pm for cleaning services, full cooking services (expenditure is made on order and is charged to the customer); linen for inside use, bedrooms, bathroom and swimming pool use with weekly change; towels for the beach. Electricity, heating and air-conditioning are included. 2 farmers available from Monday to Friday inclusive, fm 07:00 am to 17:00pm and 1 available during week-end. English speaking (two farmers for both villas); 18 bottles of our wines free-of-charge per week, upon Customer choice (n. of bottles for both villas); our production of fruits, vegetables, lamb meat, turkey, eggs and chicken free of charge

Services not included:

master of tennis, instructor for riding lessons, day cruise to Tuscan archipelago by boat, tuna fishing cruise, driver, guide
Amenities *
ADSL Wi-Fi Internet
Air Conditioning
Barbecue
Cooking Service
Country Views
Daily cleaning
Dishwasher
DVD Player
Gym
Hairdryer
Heating
Hi-FI System
Parking
Satellite TV
Swimming Pool
Tennis Court
Washing machine
* Please note:
the included amenities may vary according to final agreement, make sure to check your contract for complete list.
This is the area where your selected property is located - the pin is indicative and not an exact address.