Tenuta dei Cavalli
Rome and Latium - Vetralla
Take a beautiful place, but really beautiful, countryside with rolling hills as far as the eye can see, fields of wheat, grazing animals, ancient villages, lost in time. All of this the way it was since the time of the Etruscans and the roman empire...this is the Roman countryside that is Lazio.
Number of beds: 10
Bedrooms: 5

Amenities *
:
ADSL Wi-Fi Internet
Air Conditioning
Butler
Cooking Service
Country Views
Daily cleaning
Dishwasher
Hairdryer
Heating
iPod docking station
Open fireplace
Parking
Satellite TV
Swimming Pool
Washing machine
* Please note:
the included amenities may vary according to final agreement, make sure to check your contract for complete list.
Nearbies:
Vetralla 4 km, Viterbo 14 km, Tarquinia 20 km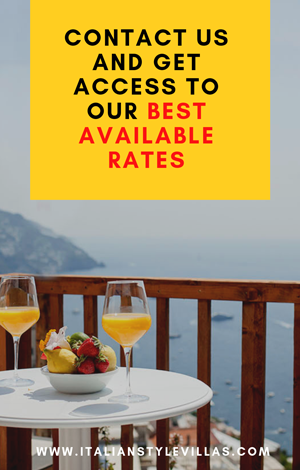 Search for your villa in Italy
Tenuta dei Cavalli – Vetralla - Latium
4 Suites - 1 Double Bedrooms - Pool
Location and Surrounding Area. Tenuta dei Cavalli is situated in the heart of historical Etruscan country and features far-reaching, panoramic views over the surrounding landscape. The property is also a working stud farm with various horses including eight purebred arabs and an 1800 metres race track for the horses, which also happens to make for a glorious morning's run for jogging enthusiasts. The property is in an ideal location for exploring the delights that northern Lazio and southern Tuscany have to offer. Vetralla itself is a charming town and has everything you might need in the way of shops and services. From a culinary point of view, the area around Vetralla is known for its porcini mushrooms so be sure to try a fully flavoured risotto while you are here, preferably washed down with a glass or two of excellent local wine.
Places that have to be visited include the Etruscan towns of Sutri and Nepi. The Roman amphitheatre in Sutri dates back to approximately the 1st century B.C. and once held more than 9,000 spectators. The tombs carved into the rock near the amphitheatre are believed to contain the remains of important Etruscan rulers. The church of Santa Maria del Parto has incorporated an ancient mitraeum (place of worship for followers of Mithraism) from Etruscan times into the crypt. Nepi was first mentioned in a document by Titio Livio in 383 B.C. and was believed to have been founded more than 450 years before Rome. In addition to its churches and national monuments, spend some time admiring the many medieval towers and the castle Rocca dei Borgia, which once housed the famous Lucrezia Borgia and the Popes Alessandro VI and Paolo III.
The nearby lakes Vico and Bracciano are of volcanic origin and their unique geological features render them an oasis for numerous aquatic plants, fish and birds. They both offer much in the way of beautiful walks, water sports and even pretty beaches for a refreshing swim in summertime. These are the same uncontaminated, pastoral views that have long inspired artists such as the French landscape painter Jean-Baptiste-Camille Corot. The beautiful, medieval Orsini-Odescalchi Castle near Lake Bracciano is a famous setting for prestigious weddings and the adjacent historical centre is full of churches and historical monuments.
Tarquinia is a UNESCO World Heritage Site famous for its Etruscan tombs. The ancient burial grounds date from the Iron Age through to Roman times and reveal fascinating insights into life in those times. Make sure you visit the main Monterozzi necropolis with its 6,000 tombs, of which more than 200 feature stunning wall paintings. These paintings portray enormous banquets, sporting events, erotic scenes and various Etruscan myths.
Rome is a city dripping with history; from the wonders of Michelangelo's artwork in the Sistine Chapel to the Colosseum and Imperial Forum, there is so much to see and do. The city was relatively undamaged during the Second World war and as such, the centre remains essentially renaissance and baroque in character. Not to be missed is a coffee in the famous Piazza Navona and the quintessential Campo de' Fiori with its statue of the philosopher and mathematician Giordano Bruno in the centre. The nearby Pantheon is perhaps one of Ancient Rome's best preserved buildings and the dome remains today, even after 2000 years, the world's largest unreinforced concrete dome.
Tenuta dei Cavalli is only 5 km from Vetralla, 14 km from Viterbo. Lake Vico is about 10 km from the property, Tarquini is less than 20 km and Lake Bracciano is about 30 km away. Sutri is only 15 km, Nepi is about 30 km and Rome's Fiumicino and Ciampino international airports are only about an hour's drive away. The nearest beach, Mirage Beach, is a 40 minute drive.
The Property. This stunning ranch-style property sleeps up to ten guests in five double bedrooms. As a flexible option, one of the bedroom suites is set on two levels so there is plenty of space to add two beds for a couple of children if required. The owner has decorated the property throughout with a marvellous mix of interesting objets d'art from all over the world, including the unique dining table ingeniously created out of a fossilized tree trunk that came all the way from New Zealand.
Each of the double bedrooms has a queen size bed and a spacious en suite bathroom and three of the rooms have their own lounge area. The two bedrooms on the ground floor open out onto the garden and the master suite also has a romantic fireplace and a walk-in closet. The two living rooms are a delightful mix of styles and offer a hundred-year-old piano and Mexican drums if you fancy getting musical. The innovative dining room seats up to 12 guests and the kitchen is of a professional standard with a breakfast bar and everything you might need for creating authentic, Italian dishes. As a romantic option, you could always choose to dine al fresco on the patio under the shade of a tree.
At the back of the house, there is a lovely courtyard with Roman paving stones and a 12 m long drinking trough, which has been turned into a work of modern art. You'll find more than 30 hectares of olive groves that produce top quality olive oil so why not try some drizzled on some warm bread with a pinch of salt as the locals do?
Features
4 Double suites with en suite bathrooms

1 Double bedroom with en suite bathroom

2 Living rooms

Fully equipped kitchen

Dining room

Dishwasher

Wine fridge

Wi-Fi

Air conditioning

iPod docking station

Heating

Laundry

Outdoor swimming pool

Access for people with mobility difficulties

Bicycle rental

Parking

Cook (6 days/week)

Butler (6 days/week)

Housekeeper (6 days/week)

Extra services on request: airport transfers, horse riding, professional chef, guided tours and excursions, pre-arrival fridge filling, car hire, laundry service
Amenities *
ADSL Wi-Fi Internet
Air Conditioning
Butler
Cooking Service
Country Views
Daily cleaning
Dishwasher
Hairdryer
Heating
iPod docking station
Open fireplace
Parking
Satellite TV
Swimming Pool
Washing machine
* Please note:
the included amenities may vary according to final agreement, make sure to check your contract for complete list.
This is the area where your selected property is located - the pin is indicative and not an exact address.