Villa Rossa
Northern lakes - Menaggio - 013248-CIM-00002
Lake Como has attracted lovers of the dolce vita for millennium with its luxurious gardens, fairytale villas and picturesque fishing villages dotted along its shores. Come peer into the mesmerizing clear lake water as your face is framed by the majestic Alps and breathe in the exotic blooms that surround you. "When you write the story of two happy lovers, let the story be set on the banks of Lake Como." - Franz Liszt
Number of beds: 20
Bedrooms: 10

Amenities *
:
ADSL Wi-Fi Internet
Air Conditioning
Breakfast Service
Caretaker in the grounds
Daily cleaning
Dishwasher
DVD Player
Hairdryer
Hi-FI System
Lake Views
Laundry service
Open fireplace
Parking
Satellite TV
Swimming Pool
Tennis Court
Washing machine
* Please note:
the included amenities may vary according to final agreement, make sure to check your contract for complete list.
Nearbies:
Como 35,6 km Chiasso 35,5 km Lugano 28,0 km Milan 83,3 km Milan Malpensa Airport 87,5 km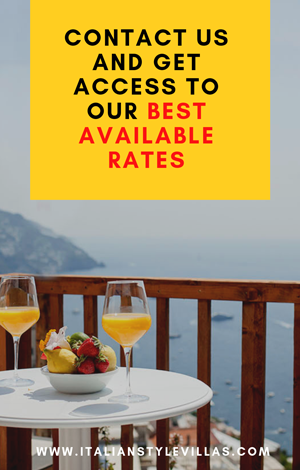 Search for your villa in Italy
Villa Rossa - Como Lake
9+1 Bedrooms - Swimming Pool
The three-floor outstanding Villa Rossa, dated 1850, is the ideal location to relax, to explore our beautiful lake or to organize daily trips to Switzerland. The property has a large typical Italian luxurious garden, accurately lawned, with century-old trees such as sequoias, cedars, oaks, and palms, and benefits from a spectacular view on the lake and the surrounding mountains. All modern comforts perfectly match the old-style atmosphere of the 19th century building, which has been recently renovated and finished with high quality material, and equipped with central heating, air conditioning, satellite-TV, music, fitted kitchen, tennis and billiard room.
Indoor, its mosaic floors, the wonderful wooden balustrade connecting the 3 levels, and the original decorations, have been very carefully looked after by the owner.
Outdoor, the garden has been provided with a swimming pool 1.25 m deep, and a sun deck, both of which are surrounded by marble pillars. A tennis yard, a playground and parking spaces are also at disposal.
Ground floor: entrance through a large foyer with a wooden stair to the upper floors. Large living room with fireplace, dining room with arch leading to a third spacious room with wide windows overlooking the lawn and with views of the lake. One separate kitchen with professional equipment and one courtesy bathroom. One double bedroom with en suite bath.
First floor: large corridor with 3 double bedded rooms, 2 of which have a lake view and a Jacuzzi, while the third overlooks the park. All three rooms are finely painted in pastel colours and have "cotto lombardo" floors and a communal large terrace, while the en-suite baths with showers have marble floors.
Second floor: 2 double bedded rooms with en-suite baths; The Pink and the Ivory bedrooms, both with a lake view, have a shower and bathtub, whilst the Pink one only has a Jacuzzi, too. There is also a billiard table, table-tennis, and a sitting area with large windows overlooking the lake and the garden. A small fitness corner with some equipment is available in the billiard room.
Third floor: 3 double bedded rooms with en-suite baths. Both the Blue and the Orange rooms have a lake view and en-suite shower baths with marble floors. The green bedroom, with views on the park, has an en-suite bath with shower and bathtub.
A cottage with a double bedroom is available in the garden.
Features
A double bedroom in a cottage

Daily Maid Service & cooking service for breakfast and dinner

Heated pool from May to September

Cooking service on request
Amenities *
ADSL Wi-Fi Internet
Air Conditioning
Breakfast Service
Caretaker in the grounds
Daily cleaning
Dishwasher
DVD Player
Hairdryer
Hi-FI System
Lake Views
Laundry service
Open fireplace
Parking
Satellite TV
Swimming Pool
Tennis Court
Washing machine
* Please note:
the included amenities may vary according to final agreement, make sure to check your contract for complete list.
This is the area where your selected property is located - the pin is indicative and not an exact address.
All the availabilities below are indicative. Please
Contact us
to verify your dates.
Jan 2021
Feb 2021
Mar 2021

| | | | | | | |
| --- | --- | --- | --- | --- | --- | --- |
| Su | Mon | Tu | We | Th | Fr | Sa |
| | | | | | | |
| | | | | | | |
| | | | | | | |
| | | | | | | |
| | | | | | | |
| | | | | | | |

| | | | | | | |
| --- | --- | --- | --- | --- | --- | --- |
| Su | Mon | Tu | We | Th | Fr | Sa |
| | | | | | | |
| | | | | | | |
| | | | | | | |
| | | | | | | |
| | | | | | | |

| | | | | | | |
| --- | --- | --- | --- | --- | --- | --- |
| Su | Mon | Tu | We | Th | Fr | Sa |
| | | | | | | |
| | | | | | | |
| | | | | | | |
| | | | | | | |
| | | | | | | |

Apr 2021
May 2021
Jun 2021

| | | | | | | |
| --- | --- | --- | --- | --- | --- | --- |
| Su | Mon | Tu | We | Th | Fr | Sa |
| | | | | | | |
| | | | | | | |
| | | | | | | |
| | | | | | | |
| | | | | | | |

| | | | | | | |
| --- | --- | --- | --- | --- | --- | --- |
| Su | Mon | Tu | We | Th | Fr | Sa |
| | | | | | | |
| | | | | | | |
| | | | | | | |
| | | | | | | |
| | | | | | | |
| | | | | | | |

| | | | | | | |
| --- | --- | --- | --- | --- | --- | --- |
| Su | Mon | Tu | We | Th | Fr | Sa |
| | | | | | | |
| | | | | | | |
| | | | | | | |
| | | | | | | |
| | | | | | | |

Jul 2021
Aug 2021
Sep 2021

| | | | | | | |
| --- | --- | --- | --- | --- | --- | --- |
| Su | Mon | Tu | We | Th | Fr | Sa |
| | | | | | | |
| | | | | | | |
| | | | | | | |
| | | | | | | |
| | | | | | | |

| | | | | | | |
| --- | --- | --- | --- | --- | --- | --- |
| Su | Mon | Tu | We | Th | Fr | Sa |
| | | | | | | |
| | | | | | | |
| | | | | | | |
| | | | | | | |
| | | | | | | |

| | | | | | | |
| --- | --- | --- | --- | --- | --- | --- |
| Su | Mon | Tu | We | Th | Fr | Sa |
| | | | | | | |
| | | | | | | |
| | | | | | | |
| | | | | | | |
| | | | | | | |