Villa Ossuccio
Northern lakes - Lenno
Lake Como has attracted lovers of the dolce vita for millennium with its luxurious gardens, fairytale villas and picturesque fishing villages dotted along its shores. Come peer into the mesmerizing clear lake water as your face is framed by the majestic Alps and breathe in the exotic blooms that surround you. "When you write the story of two happy lovers, let the story be set on the banks of Lake Como." - Franz Liszt
Number of beds: 10
Bedrooms: 5

Amenities *
:
ADSL Wi-Fi Internet
Air Conditioning
Barbecue
Concierge service
Dishwasher
Gym
Heating
Hot-tub
Lake Views
Open fireplace
Parking
Satellite TV
SPA
Swimming Pool
Washing machine
* Please note:
the included amenities may vary according to final agreement, make sure to check your contract for complete list.
Nearbies:
Bellagio 10 km, Menaggio 10 km, Cernobbio 20 km, Como 25 km, Lecco 52 km, Milan 74 km, Malpensa Airport (Milan) 35 km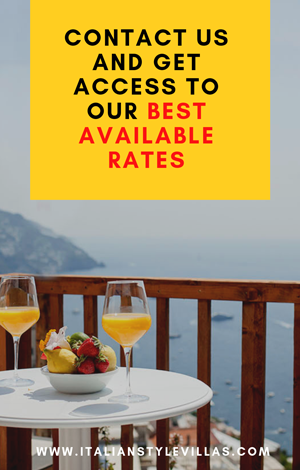 Search for your villa in Italy
Villa Ossuccio - Lenno – Como Lake
5 Bedrooms – Pool – Spa
Panoramic, architect-designed, 1940s lake-front villa with private swimming pool.
Location and Surrounding Area. Villa Ossuccio is a waterfront property in Ossuccio, sitting on perhaps the most exclusive area of Lake Como. Ossuccio is a pretty town with pastel-coloured houses and a historical centre dating back to Roman times. It contains plenty of restaurants, bars, shops, banks and other services that you might need during your stay and faces the tiny isle of Comacina, Lake Como's only island.
Bellagio is a short hop across the lake and is known locally as La Perla del Lago (the pearl of the lake) for its outstanding beauty, quality restaurants, local trattorias, chic shopping and of course the famous Italian homemade gelato ice cream. Ferries leave regularly for Bellagio from nearby Cadenabbia.
Celebrity-studded Como is just up the road and features numerous churches, works of art, museums, theatres, palaces and public gardens. For the walkers, there is a funicular which runs up to the village of Brunate, 700 metres above Como. It is the starting point for some spectacular walking tracks and has superb views of the Alps. Como is famous for its silk and you can either see the full silk-making processes or just sit in the lively piazzas and watch the world go by. Como also hosts various international speed boat races and becomes a magnet for the rich and famous.
Villa Ossuccio is only 10 km away from Bellagio and Menaggio, 25 km from the town of Como and 74 km from the centre of Milan. Malpensa international airport is only 35 km from the villa.
The Property. Villa Ossuccio sleeps up to ten guests in five enormous double bedrooms. The master bedroom has an en suite bedroom and there are three large bathrooms for the remaining four bedrooms. There are various sitting areas and the kitchen is fully fitted with everything you might need to create Italian meals to be eaten on the terrace under a starlit sky. You can choose between eating indoors or out as there is a spacious dining room inside too. Thanks to the floor-to-ceiling windows, the villa is light and airy and gives an impression of infinite space. To add an extra touch of luxury, there is a gorgeous spa, Turkish bath and sauna to pamper yourself.
The well-kept gardens are private and have arguably one of the best views of Lake Como. The poolside area is fully furnished with sun loungers and there is plenty of private parking.
Features *
1 master bedroom with en suite bathroom
4 double bedrooms
3 separate bathrooms
Living areas
Dining room
Kitchen
Fireplace
SPA with Whirlpool bath, Turkish bath, sauna
Gym
Wi-Fi
Air-conditioning
Play station and table football
Al fresco dining areas with BBQ
Swimming pool
Sunbeds and exterior furniture
Private gardens with lake view
Private parking
Twice-weekly linen change
Twice-weekly change of pool towels
Twice-weekly cleaning
Services on request: concierge, chef, chauffeur, laundry, baby-sitting, boat hire, massage, hairdresser, personal shopper
* Please note:
the included amenities may vary according to final agreement, make sure to check your contract for complete list.
This is the area where your selected property is located - the pin is indicative and not an exact address.
All the availabilities below are indicative. Please
Contact us
to verify your dates.
May 2020
Jun 2020
Jul 2020

| | | | | | | |
| --- | --- | --- | --- | --- | --- | --- |
| Su | Mon | Tu | We | Th | Fr | Sa |
| | | | | | | |
| | | | | | | |
| | | | | | | |
| | | | | | | |
| | | | | | | |
| | | | | | | |

| | | | | | | |
| --- | --- | --- | --- | --- | --- | --- |
| Su | Mon | Tu | We | Th | Fr | Sa |
| | | | | | | |
| | | | | | | |
| | | | | | | |
| | | | | | | |
| | | | | | | |

| | | | | | | |
| --- | --- | --- | --- | --- | --- | --- |
| Su | Mon | Tu | We | Th | Fr | Sa |
| | | | | | | |
| | | | | | | |
| | | | | | | |
| | | | | | | |
| | | | | | | |

Aug 2020
Sep 2020
Oct 2020

| | | | | | | |
| --- | --- | --- | --- | --- | --- | --- |
| Su | Mon | Tu | We | Th | Fr | Sa |
| | | | | | | |
| | | | | | | |
| | | | | | | |
| | | | | | | |
| | | | | | | |
| | | | | | | |

| | | | | | | |
| --- | --- | --- | --- | --- | --- | --- |
| Su | Mon | Tu | We | Th | Fr | Sa |
| | | | | | | |
| | | | | | | |
| | | | | | | |
| | | | | | | |
| | | | | | | |

| | | | | | | |
| --- | --- | --- | --- | --- | --- | --- |
| Su | Mon | Tu | We | Th | Fr | Sa |
| | | | | | | |
| | | | | | | |
| | | | | | | |
| | | | | | | |
| | | | | | | |

Nov 2020
Dec 2020
Jan 2021

| | | | | | | |
| --- | --- | --- | --- | --- | --- | --- |
| Su | Mon | Tu | We | Th | Fr | Sa |
| | | | | | | |
| | | | | | | |
| | | | | | | |
| | | | | | | |
| | | | | | | |

| | | | | | | |
| --- | --- | --- | --- | --- | --- | --- |
| Su | Mon | Tu | We | Th | Fr | Sa |
| | | | | | | |
| | | | | | | |
| | | | | | | |
| | | | | | | |
| | | | | | | |

| | | | | | | |
| --- | --- | --- | --- | --- | --- | --- |
| Su | Mon | Tu | We | Th | Fr | Sa |
| | | | | | | |
| | | | | | | |
| | | | | | | |
| | | | | | | |
| | | | | | | |
| | | | | | | |