Villa Malakoff
Northern lakes - Cernobbio - Como Lake
Lake Como has attracted lovers of the dolce vita for millennium with its luxurious gardens, fairytale villas and picturesque fishing villages dotted along its shores. Come peer into the mesmerizing clear lake water as your face is framed by the majestic Alps and breathe in the exotic blooms that surround you. "When you write the story of two happy lovers, let the story be set on the banks of Lake Como." - Franz Liszt
Number of beds: 8
Bedrooms: 4

Amenities *
:
ADSL Wi-Fi Internet
Air Conditioning
Babysitter
Breakfast Service
Butler
Concierge service
Cooking Service
Daily cleaning
Dishwasher
DVD Player
Gym
Hairdryer
Hi-FI System
Lake Views
Parking
Satellite TV
SPA
Tennis Court
Washing machine
* Please note:
the included amenities may vary according to final agreement, make sure to check your contract for complete list.
Nearbies:
Milan Malpensa & Linate Airport 40-45 min Lugano Agno Airport 25 min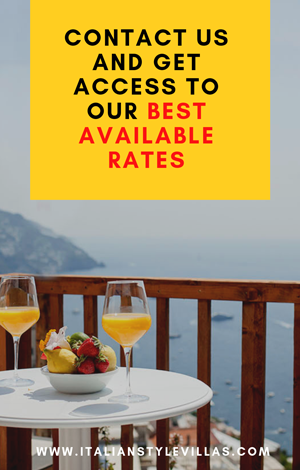 Search for your villa in Italy
Villa Malakoff - Cernobbio - Como Lake
4 Double bedrooms - Pool (of Villa D'Este)
Elegantly combining the discretion of a luxurious, private villa with all the comforts of a five star hotel.
Location and Surrounding Area. Villa Malakoff was built in the mid 1800s and has splendid views of Lake Como. It stands in the enormous grounds of a world famous hotel and guests at Villa Malakoff are free to use the hotel's facilities as they wish.
The pretty village of Cernobbio dates back to the 12th century and sits at the foot of Mount Bisbino. It is a five minute walk from Villa Malakoff and offers everything you might need in the way of shops, restaurants and services. There is also a wonderful viewpoint, known locally as the Riva di Cernobbio. The larger town of Como is a ten minute drive and contains numerous churches, works of art, museums, theatres, palaces and public gardens. For the walkers, there is a funicular which runs up to the village of Brunate, 700 metres above Como. It is the starting point for some spectacular walking tracks and has superb views of the Alps. Como is famous for its silk and you can either see the full silk-making processes or just sit in the lively piazzas and watch the world go by. Como also hosts various international speed boat races and becomes a magnet for the rich and famous.
Cernobbio is in an ideal position for exploring the marvels of Lake Como and is about an hour's drive from the romantic gem of Bellagio. Bellagio is known locally as La Perla del Lago (the pearl of the lake) for its outstanding beauty, quality restaurants, local trattorias, chic shopping and of course the famous Italian homemade gelato ice cream.
There is plenty to do on the waters of Lake Como. A whole host of water sports are available and it's easy to spend an entire day sailing, canoeing, windsurfing, water skiing and kite surfing. There are water skiing schools in Lezzano, a hydro-plane school for pilots in the town of Como and three sailing schools in Dervio.
Villa Malakoff is a 40 minute drive from Milan's Malpensa international airport and less than an hour from Linate international airport. The city of Milan is again, about an hour's drive away.
The Property. Villa Malakoff sleeps up to eight guests and offers its guests 300m2 of sublime comfort and stylish elegance. There are four large double bedrooms, two on the top floor and two on the first floor. On each floor, one has either a terrace or a balcony facing the lake and the other has gorgeous views out over the gardens. All four bedrooms have their own private dressing room and en suite, marble bathroom.
There is spacious living room on the floor with a terrace and view of the lake. The kitchen is fully equipped and there is also a useful laundry room.
Features *
4 Double bedrooms, each with en suite bathroom
Living room with terrace
Dining area for eight guests
Fully fitted kitchen
Laundry room
Lift to the first and second floor
Air conditioning
Satellite LCD TV, DVD player
Wi-Fi
Security cameras
Private terraces
Private gardens
Daily housekeeping services
Extra services on request: babysitting, laundry and dry cleaning, car hire, boat rental, Golf courses nearby
Hotel amenities (shared with hotel guests)
1 Indoor swimming pool
1 Outdoor swimming pool
3 restaurants
2 bars and a nightclub
Boutiques
Jewellery shop
Beauty salon
Spa and wellness centre
Gym
Sauna and Turkish baths
Massage
Tennis courts
Squash courts
Putting green
Running track
Extensive communal gardens (10 hectares)
Helipad
Car parking
* Please note:
the included amenities may vary according to final agreement, make sure to check your contract for complete list.
This is the area where your selected property is located - the pin is indicative and not an exact address.