Villa Il Piccolo Lago
Northern lakes - Annone Brianza
Lake Como has attracted lovers of the dolce vita for millennium with its luxurious gardens, fairytale villas and picturesque fishing villages dotted along its shores. Come peer into the mesmerizing clear lake water as your face is framed by the majestic Alps and breathe in the exotic blooms that surround you. "When you write the story of two happy lovers, let the story be set on the banks of Lake Como." - Franz Liszt
Number of beds: 18
Bedrooms: 10

Amenities *
:
ADSL Wi-Fi Internet
Air Conditioning
Caretaker in the grounds
Daily cleaning
Dishwasher
DVD Player
Hairdryer
Heating
Hot-tub
Lake Views
Open fireplace
Parking
Pool Table
Satellite TV
Swimming Pool
Table tennis
Washing machine
* Please note:
the included amenities may vary according to final agreement, make sure to check your contract for complete list.
Nearbies:
Lecco 10 km, Como 25 km, Bellagio 30 km, Milan 45 km, Milan Bergamo Airport 40 km, Milan Linate 60 km, Milan Malpensa 70 km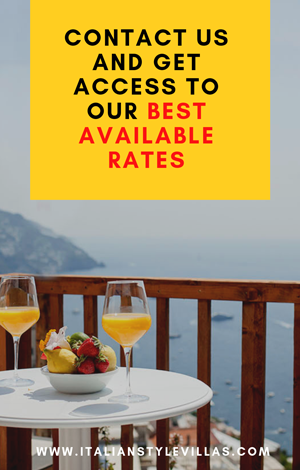 Search for your villa in Italy
Villa Il Piccolo Lago – Annone di Brianza– Lake Como
10 Bedrooms – Pool – Hot Tub
Gorgeous stately home on Lake Annone with a private swimming pool. Ideal for exploring the splendours of Lake Como.
Location and Surrounding Area. Villa Il Piccolo Lago is set in 6 hectares of magnificent parkland on the shorefront of Lake Annone, an exclusive area about 1 km away from the southernmost point of Lake Como. The property has direct access to the lake and the parkland includes a lovely rose garden. The village of Annone is 300 m away and offers all the necessary shops and services and even has a couple of good restaurants. The nearest 18-hole golf club is just up the road and only 2 km away.
Lake Annone makes for spectacular trips around the lakeside, either on foot, on horseback or by bicycle. Nearby Lecco was named Alpine town of the year in 2013 and it is indeed a charming place. Villa Il Piccolo Lago is also in an ideal position for exploring the marvels of Lake Como and is only 30 km from the romantic gem of Bellagio. Bellagio is known locally as La Perla del Lago (the pearl of the lake) for its outstanding beauty, quality restaurants, local trattorias, chic shopping and of course the famous Italian homemade gelato ice cream.
The larger town of Como is only 25 km from the house and contains numerous churches, works of art, museums, theatres, palaces and public gardens. For the walkers, there is a cable car which runs up to the village of Brunate, 700 metres above Como. It is the starting point for some spectacular walking tracks and has superb views of the Alps. Como is famous for its silk and you can either see the full silk-making processes or just sit in the lively piazzas and watch the world go by. Como also hosts various international speed boat races and becomes a magnet for the rich and famous.
There is plenty to do on the waters of Lake Annone and Lake Como. A whole host of water sports are available and it's easy to spend an entire day sailing, canoeing, windsurfing, water skiing and kite surfing. There are water skiing schools in Lezzano, a hydro-plane school for pilots in the town of Como and three sailing schools in Dervio.
Villa Il Piccolo Lago is well-connected to the three international airports in the area: it is only 40 km from Milan Bergamo, less than 60 km from Milan Linate and less than 70 km from Milan Malpensa. It is 10 km from Lecco, 25 km from Como, 30 km from Bellagio and about 45 km from Milan.
The Property. Villa Il Piccolo Lago comfortably sleeps 18 guests in seven double rooms, two twin rooms and a single room. The sleeping areas are divided between the main house and a recently refurbished, independent annexe. Each bedroom is individually decorated and furnished with impeccable taste and three of the doubles contain an extra single bed or sofa-bed for unexpected guests. Six of the double bedrooms have their own en suite bathroom with shower and all of the bedrooms except the single room have air-conditioning.
The ground floor of the main house offers immense living areas with a double living room, a dining room that easily seats 12, a TV room with a single sofa-bed, an enormous, fully-equipped kitchen with a cozy kitchen table, a laundry room with both washing machine and tumble-dryer and an extra downstairs bathroom. One of the double bedrooms with en suite bathroom is situated on the ground floor and also has an independent entrance.
The first floor houses, in addition to four of the bedrooms, a library and another TV room with a single sofa-bed. The bedrooms on the first floor are two doubles (one with an extra sofa-bed) with private bathrooms and another double and a twin, which share the same bathroom.
The top floor contains the second twin room and the single room, which share the same bathroom. There is also a splendid games room, equipped with a billiard table, table football and a table tennis table.
The nearby annexe is completely independent for guests requiring a little extra privacy. There is a double bedroom with en suite, a kitchen and a living room on the ground floor. The first floor offers the final two double bedrooms, each with en suite bathrooms. These doubles also have an extra single bed in each room.
The grounds and gardens are breathtaking. For lovers of al fresco dining, the outdoor veranda, with its various lounge areas, is ideal for entertaining and can accommodate up to 60 people.
The large swimming pool offers the convenience of adjacent changing rooms and showers. There is also a Jacuzzi and plenty of sun beds and umbrellas for afternoons lazing around the pool.
The stables offer another useful area for entertaining and have a kitchen, a TV room with a large fireplace and a wood-burning oven.
The property contains its own private pier and guests can make the most of the small boats and canoes tied up here.
Features *
7 Double bedrooms (6 with en suite bathrooms)
2 Twin rooms
1 Single room
9 Bathrooms
2 Kitchens
Various living areas
Fireplace
Laundry room (washing machine and tumble-dryer)
Games room (Billiard table, table football and table tennis)
Air conditioning (all the bedrooms, except for the single room on the second floor, have air conditioning)
Wi-Fi
Satellite TV
DVD player
Swimming pool (28 m x 8 m)
Jacuzzi (4m x 4m)
Outdoor changing rooms and showers
Private wharf with small boats and canoes
On request: daily cleaning, chef service (breakfast, lunch or dinner)
* Please note:
the included amenities may vary according to final agreement, make sure to check your contract for complete list.