Villa Il Gelsomino
Northern lakes - Lezzeno
Lake Como has attracted lovers of the dolce vita for millennium with its luxurious gardens, fairytale villas and picturesque fishing villages dotted along its shores. Come peer into the mesmerizing clear lake water as your face is framed by the majestic Alps and breathe in the exotic blooms that surround you. "When you write the story of two happy lovers, let the story be set on the banks of Lake Como." - Franz Liszt
Number of beds: 8 + 1
Bedrooms: 4

Amenities *
:
Access to the beach
ADSL Wi-Fi Internet
Lake Views
Parking
Satellite TV
Swimming Pool
Washing machine
* Please note:
the included amenities may vary according to final agreement, make sure to check your contract for complete list.
Nearbies:
Como 30 km, Lecco 35 km, Milan and Lugano only 80 km, airports of Malpensa and Linate are respectively 110 km and 80 km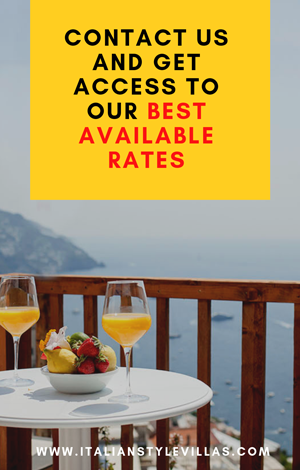 Search for your villa in Italy
Villa Il Gelsomino – Lezzeno – Lake Como
4 Bedrooms – Pool
Villa Il Gelsomino is a beautifully restored 19th century villa in Lezzeno, right on the shore of Lake Como. The lake has been an elite destination since the times of the Roman Empire and its glamorous inhabitants, deep blue water, wooded hillsides and dramatic Alpine backdrop keep the visitors coming.
Lezzeno is in an ideal position for exploring the marvels of Lake Como and is just ten minutes from the romantic gem of Bellagio. Bellagio is known locally as La Perla del Lago (the pearl of the lake) for its outstanding beauty, quality restaurants, local trattorias, chic shopping and of course the famous Italian homemade gelato ice cream. The village of Lezzeno is within easy walking distance and has excellent restaurants and shopping.
There is plenty to do on the waters of Lake Como. A whole host of water sports are available and it's easy to spend an entire day sailing, canoeing, windsurfing, water skiing and kite surfing. There are water skiing schools in Lezzano, a hydro-plane school for pilots in the town of Como and three sailing schools in Dervio. Como also hosts various international speed boat races and becomes a magnet for the rich and famous.
For the walkers, there is a funicular from the town of Como up to the village of Brunate, 700 metres above Como and starting point for some spectacular walking tracks and superb views of the Alps. Como is also famous for its silk and you can see the full silk-making process or just sit in the lively piazzas and watch the world go by.
Villa Il Gelsomino is tailor-made for admirers of a chic atmosphere. In fact, the house itself with its private beach access is so perfect that it will be hard to actually leave the premises and explore the area!
The main international airports of Malpensa and Linate are respectively 110 km and 80 km from the property. The smaller Bergamo Orio al Serio international airport is only 60 km away. Milan is a mere hour's drive away (80 km) and the charming town of Como 30 km, Lecco 35 km and Lugano only 80 km. All the main towns on Lake Como, including Bellagio, are well connected with a variety of steamers, boats and buses.
The Property. Villa Il Gelsomino can comfortably accommodate up to eight (plus one) guests in two twin rooms and two suites with king size beds. Both twin rooms have an en suite bathroom and the suites each have a private sitting room in addition to their en suite bathrooms. One of the sitting rooms in the suites has a sofa bed for an extra guest if necessary. There is a spacious, open plan living/dining room, a stunning, fully equipped modern kitchen and small bathroom on the ground floor. All of the décor is stylishly in keeping with the original features of the property, for example the period fireplaces.
The gardens are immaculate and make a wonderful surround to the fully furnished swimming pool with sun loungers spread around to catch the sunshine. There is a lovely stone table set under the vine-draped pergola, designed for refined al fresco meals with the lights twinkling around the lake. There is also private access to the pebbly beach right under the house.
Features *
2 King size suites with en suite bathrooms and private sitting rooms (one also has a sofa bed)

2 Large twin rooms, each with an en suite bathroom

Enormous, open plan living/dining room

Fully equipped modern kitchen

Extra bathroom on the ground floor

Laundry facilities

SAT TV

WI-FI

Midweek maid service, final cleaning and pool maintenance are included

Immaculate lawns

Private swimming pool equipped with sun loungers

Pretty pergola with stone table and outdoor dining area

Private access to pebbly beach

Lake front location

Private parking for 2 cars
* Please note:
the included amenities may vary according to final agreement, make sure to check your contract for complete list.
This is the area where your selected property is located - the pin is indicative and not an exact address.