Villa Bellagio
Northern lakes - Bellagio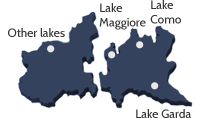 Lake Como has attracted lovers of the dolce vita for millennium with its luxurious gardens, fairytale villas and picturesque fishing villages dotted along its shores. Come peer into the mesmerizing clear lake water as your face is framed by the majestic Alps and breathe in the exotic blooms that surround you. "When you write the story of two happy lovers, let the story be set on the banks of Lake Como." - Franz Liszt
Number of beds: 13
Bedrooms: 6

Amenities *
:
ADSL Wi-Fi Internet
Air Conditioning
Dishwasher
Gym
Hairdryer
Heating
Hot-tub
Lake Views
Parking
Satellite TV
SPA
Swimming Pool
Washing machine
* Please note:
the included amenities may vary according to final agreement, make sure to check your contract for complete list.
Nearbies:
Bellagio 1,5 km Lezzeno 7 km Como 30 km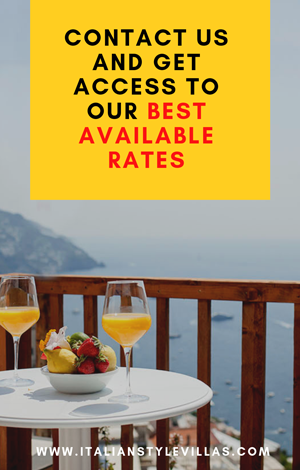 Search for your villa in Italy
Villa Bellagio – Bellagio – Como Lake
6 Bedrooms - Pool – Gym - Sauna
Location and Surrounding Area. Villa Bellagio is in an ideal position for exploring the wonders of Lake Como. Lake Como has been an elite destination since the times of the Roman Empire and its glamorous inhabitants, deep blue water, wooded hillsides and dramatic Alpine backdrop ensure that the visitors keep on coming. The property is only a short drive from the romantic gem of Bellagio, known locally as La Perla del Lago (the pearl of the lake) for its outstanding beauty, quality restaurants, local trattorias, chic shopping and of course the famous Italian homemade gelato ice cream.
There is plenty to do on the waters of Lake Como. A whole host of water sports are available and it's easy to spend an entire day sailing, canoeing, windsurfing, water skiing and kite surfing. There are water skiing schools in Lezzano, a hydro-plane school for pilots in the town of Como and three sailing schools in Dervio. Como also hosts various international speed boat races and becomes a magnet for the rich and famous.
For the walkers, there is a funicular from the town of Como up to the village of Brunate, 700 metres above Como and starting point for some spectacular walking tracks and superb views of the Alps. Como is also famous for its silk and you can see the full silk-making process or just sit in the lively piazzas and watch the world go by.
Milan Malpensa is the nearest international airport and is about an hour and a half's drive.
The villa is only half a kilometre from Lake Como's waterfront, 1,5 km from the centre of Bellagio, 2 km from the pier with its central lake, public shuttle service, 7 km from Lezzeno, 30 km from Como and about an hour's drive from Dervio.
The Property. Villa Bellagio is a modern villa with three floors and sleeps up to 13 guests in five double bedrooms and one triple bedroom. The ground floor is completely independent from the rest of the villa and offers a master bedroom with en suite bathroom, a second double bedroom with en suite bathroom, living/dining area, kitchen, gym, sauna and Turkish bath. There is another master bedroom and a double bedroom, each with an en suite bathroom, on the first floor of the villa and a double bedroom and a triple bedroom on the second floor that share a bathroom and a large, lake view terrace. There are 20 steps from the first floor up to the second floor.
The main entrance is on the first floor and leads you into a spacious, open-plan living area with parquet flooring and stunning views across Lake Como from the French doors, which lead out onto two furnished terraces overlooking the water. The kitchen is fully equipped with everything you might need for rustling up some authentic, Italian delicacies to be eaten al fresco under the stars.
The swimming pool is set in a quiet corner of the extensive gardens and has plenty of poolside space to play on or why not just relax on the sun loungers and top up your suntan? Villa Bellagio is guaranteed to help you slip easily into holiday mode.
Features *
5 Double bedrooms
1 Triple bedroom
5 + 1 Bathrooms
Living room
Kitchen
Wi-Fi
Satellite TV
Air conditioning
Jacuzzi
Gym
Sauna
Terraces
Swimming pool
Furnished sun deck
Extensive gardens
Laundry room
Garage (small cars are recommended as the approach road is narrow but there is plenty of turning space in the parking area)
Weekly change of bed and bath linen
Final cleaning
Extra services on request: daily cleaning (€100/day), daily change of bed and bath linen (€15/room)
* Please note:
the included amenities may vary according to final agreement, make sure to check your contract for complete list.