Casa di Stefano
Tuscany - Camaiore
Chic shopping, fine dining, hot nightlife. But wait there is more, Marble caves where Leonardo chose his block for The David down to the home of SuperTuscan wines through Bolgheri an endless succession of experiences and emotions! linked by a single common denominator: the bright blue of the waters.
Number of beds: 6
Bedrooms: 3

Amenities *
:
ADSL Wi-Fi Internet
Barbecue
Country Views
Daily cleaning
Dishwasher
Hairdryer
Hi-FI System
Hot-tub
Open fireplace
Parking
Satellite TV
Swimming Pool
Washing machine
* Please note:
the included amenities may vary according to final agreement, make sure to check your contract for complete list.
Nearbies:
Pietrasanta 15 km, Forte dei Marmi and Viareggio 20 km, Pisa and Lucca 40 km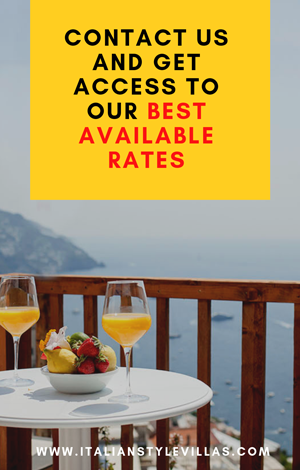 Search for your villa in Italy
Casa di Stefano – Camaiore - Tuscany
3 Bedrooms – Pool and Jacuzzi
Location and Surrounding Area. Nestled in a little corner of paradise in the Metato hillside, magical Casa di Stefano sits like a pearl in its shell. The property is in an ideal position for exploring the wonders of this coastal area of Tuscany.
Nearby Lucca has often been voted one of the world's most desirable cities to live in or visit. It is perhaps most famous for its thick, 16th century ramparts which encircle the city and were restored in the 19th century to create a wide, tree-lined walkway. You can walk or cycle on top of the whole length of the walls and discover the wonders of the town within. There are pretty cobbled streets, ancient piazzas, gorgeous churches, glorious renaissance buildings, markets and countless local restaurants, bars and trattorias. Lucca was the birthplace of the Italian opera maestro, Giacomo Puccini and the town often hosts international opera as well as classical music events and rock concerts.
Pisa is best-known for its leaning tower in Piazza dei Miracoli but the city is also home to a multitude of beautiful churches, historical buildings, bridges and medieval palaces. Once you have photographed yourself in various amusing poses by the famous bell tower, take a wander around the 11th century Romanesque-Pisan cathedral, along the banks of the River Arno and then stop for a traditional "cecina", a flat bread made from chick pea flour and stuffed all sorts of wonderful delicacies.
Viareggio is a popular seaside town, home to the famous carnival parade and a whole host of summer events such as the Puccini Festival, the Jazz Festival as well as various theatre productions. The area is famous not only for its fine food and wine but also the Versilia coastline and its fashionable resorts and celebrity beach clubs. The gently-sloping, sandy shelf makes the beaches safe for small children.
The coastline is only a couple of kilometres away and Pietrasanta is another gorgeous medieval town packed with art galleries, restaurants and little coffee shops for people-watching in the fabulous Piazza Duomo. Nearby Forte dei Marmi is a shopper's fantasyland packed full of avant-garde boutiques.
Il Podere is about 45 minutes from Pisa international airport and an hour and a quarter from Florence international airport. It is 15 km from Pietrasanta, less than 20 km from Viareggio and Forte dei Marmi and about 40 km from the centre of both Pisa and Lucca.
The Property. The owner is a well-known Italian architect and interior designer and he has lovingly created this magnificent Borgo (hamlet), where he also has his home. Guests are warmly welcomed by the owner, who is delighted to dedicate himself entirely to your comfort and wellbeing during your stay and to making you feel completely at home.
Casa di Stefano extends over four floors and sleeps up to six guests. Guests have exclusive use of the top three floors whereas the ground floor is given over to the maid and the laundry room. The main entrance is on the third floor, the same floor as the garden terrace, which is, again, for the exclusive use of the guests. The whole house is equipped with speakers for music which extends out onto the garden terraces and the swimming pool. Because the villa and its delightful gardens are set on various levels, you'll find quite a lot of steps from where you'll park your car to get to the front door. The car park is about 60 m from the first flight of 15 steps, which are lovely and wide and the second flight has 22 steps. There are five more steps up to the front door and the entrance to the annexe is halfway along another set of 17 steps.
The main entrance is on the third floor and you'll find a large sitting room with two enormous panoramic windows plus electric curtains, signed paintings on the wall, sculptures, fireplace, five armchairs and a sofa, 3D TV with CD player and USB port. A staircase leads down to the second floor from the sitting room.
There is also a spacious kitchen/dining area with a central island. It is fully equipped with electric oven, microwave oven, 5 ring gas hob, hood, dishwasher and fridge with drawers. The kitchen is complete with all types of pots of pans and there is an expandable table which can seat up to 12 guests. The kitchen faces the same communicating fireplace as the sitting room.
The terrace can be reached directly from the kitchen and there is a marble table set out in the shade.
The master bedroom is on the second floor and features large, panoramic picture windows, a private bathroom with walk-in shower, double glazing, wardrobe and electric curtains.
There is another double bedroom with two windows, fireplace, private bathroom with shower and French windows which can be used as a private entrance. The third double bedroom is on the first floor and has an en suite bathroom, sitting room with sofa, bookshelves and fireplace.
The grounds and gardens are delightful. Perhaps our favourite spot is the large, paved terrace with a round dining table, six armchairs plus the cozy sitting area with comfortable chairs and chaise longues. There is another garden terrace with swimming pool (3 x 4 m and 0.9 m deep) and a 2 m wide hot water jacuzzi. This terrace is also equipped with sun loungers and chaise longues. Guests are welcome to use the other open spaces in the Borgo, such as the large barbecue area with chairs and table set on a panoramic, covered terrace, the bowling green, the vegetable garden and the cellar housing wines, olive oils and other local products. There is private parking space for one car close to the villa and the possibility of another parking place.
Features
2 Double bedrooms with private bathrooms
Annexe with a double bedroom and en-suite bathroom (on request/extra cost)
Fully equipped kitchen with electric oven, microwave oven, 5 ring gas hob, hood, dishwasher and fridge with drawers
Laundry room
Fireplaces
3D TV with CD player
WI-FI internet
Paved terrace with a round dining table, six armchairs and little sitting area
Garden terrace with swimming pool and Jacuzzi
Large barbecue area with chairs and table
Parking
Daily cleaning and final cleaning included
Wine cellar
Extensive gardens
Driver
Gardener and pool maintenance
Extra services on request: sampling of the wines in the wine cellar, daily fridge filling service of fresh groceries, cook to prepare dinner, use of the foodstuffs in the pantry but please restock the pantry again afterwards
Amenities *
ADSL Wi-Fi Internet
Barbecue
Country Views
Daily cleaning
Dishwasher
Hairdryer
Hi-FI System
Hot-tub
Open fireplace
Parking
Satellite TV
Swimming Pool
Washing machine
* Please note:
the included amenities may vary according to final agreement, make sure to check your contract for complete list.
This is the area where your selected property is located - the pin is indicative and not an exact address.
All the availabilities below are indicative. Please
Contact us
to verify your dates.
Jan 2021
Feb 2021
Mar 2021

| | | | | | | |
| --- | --- | --- | --- | --- | --- | --- |
| Su | Mon | Tu | We | Th | Fr | Sa |
| | | | | | | |
| | | | | | | |
| | | | | | | |
| | | | | | | |
| | | | | | | |
| | | | | | | |

| | | | | | | |
| --- | --- | --- | --- | --- | --- | --- |
| Su | Mon | Tu | We | Th | Fr | Sa |
| | | | | | | |
| | | | | | | |
| | | | | | | |
| | | | | | | |
| | | | | | | |

| | | | | | | |
| --- | --- | --- | --- | --- | --- | --- |
| Su | Mon | Tu | We | Th | Fr | Sa |
| | | | | | | |
| | | | | | | |
| | | | | | | |
| | | | | | | |
| | | | | | | |

Apr 2021
May 2021
Jun 2021

| | | | | | | |
| --- | --- | --- | --- | --- | --- | --- |
| Su | Mon | Tu | We | Th | Fr | Sa |
| | | | | | | |
| | | | | | | |
| | | | | | | |
| | | | | | | |
| | | | | | | |

| | | | | | | |
| --- | --- | --- | --- | --- | --- | --- |
| Su | Mon | Tu | We | Th | Fr | Sa |
| | | | | | | |
| | | | | | | |
| | | | | | | |
| | | | | | | |
| | | | | | | |
| | | | | | | |

| | | | | | | |
| --- | --- | --- | --- | --- | --- | --- |
| Su | Mon | Tu | We | Th | Fr | Sa |
| | | | | | | |
| | | | | | | |
| | | | | | | |
| | | | | | | |
| | | | | | | |

Jul 2021
Aug 2021
Sep 2021

| | | | | | | |
| --- | --- | --- | --- | --- | --- | --- |
| Su | Mon | Tu | We | Th | Fr | Sa |
| | | | | | | |
| | | | | | | |
| | | | | | | |
| | | | | | | |
| | | | | | | |

| | | | | | | |
| --- | --- | --- | --- | --- | --- | --- |
| Su | Mon | Tu | We | Th | Fr | Sa |
| | | | | | | |
| | | | | | | |
| | | | | | | |
| | | | | | | |
| | | | | | | |

| | | | | | | |
| --- | --- | --- | --- | --- | --- | --- |
| Su | Mon | Tu | We | Th | Fr | Sa |
| | | | | | | |
| | | | | | | |
| | | | | | | |
| | | | | | | |
| | | | | | | |