Giordano Apartment
Tuscany - Florence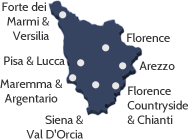 Florence never ceases to amaze. As Stendhal once said, it is the town of subtle allure, where the importance of its most famous masterpieces never decreases. It has provided inspiration for poets and artists and continues to amaze for the gentle beauty of its views.
Number of beds: 4
Bedrooms: 2

Amenities *
:
ADSL Wi-Fi Internet
Air Conditioning
City Views
Daily cleaning
Dishwasher
DVD Player
Hairdryer
Heating
Hi-FI System
Satellite TV
Washing machine
* Please note:
the included amenities may vary according to final agreement, make sure to check your contract for complete list.
Nearbies:
Florence Airport 6,7 km San Gimignano 52,7 km Lucca 74,0 km Siena 75,6 km Arezzo 78,2 km Pisa 85,7 km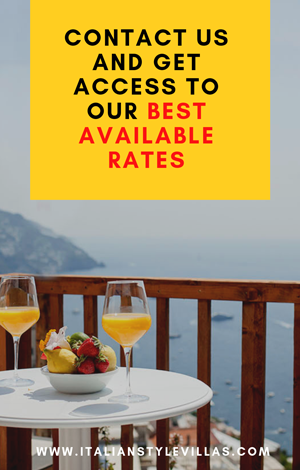 Search for your villa in Italy
Giordano Apartment - Florence
2 Bedrooms (1 twin, 1 double)
Palazzo Belledonne was built during the first half of the Fourteenth century and precisely at a time in which Florence began to expand beyond the boundaries of the ancient roman nucleus. The Palace was commissioned by Messer Lapo a member of the wealthy Belledonne family who had made their fortune in the commerce of spices.
Via delle Belle Donne was at that time an important road which connected the Mercato Vecchio (old market square) and Via Strozzi, to the Porta del Trebbio, the city door that led out towards the north. Although the family was already very wealthy, they were still greatly tied to trade and so they chose this location which was the main commercial artery leading out of the city. With the opening of a new bridge, the Ponte Santa Trinità, with its continuation (now Via Tornabuoni), several important palaces were built. The new road gained importance and eventually Via delle Belledonne became a secondary side street. In the Nineteenth century, the palazzo housed several painter workshops and it is known that the celebrated painter Ingres had his studio in one of the apartments.
Giordano apartment Description (97 sq. m. - 4 sleeps)
One enters the apartment through a pretty vestibule decorated with prints. This leads into the spacious dining/living room with its large window overlooking the Antinori Palace gardens. This room has parquet flooring and elegant furnishings to give a sense of warmth and the atmosphere of a private home. There is a large sofa, two armchairs several extra chairs and a round dining table to one side of the room. A spacious doorway leads into the master-bedroom which shares the same view as the sitting-room.

A niche in the wall hosts a delightful trompe l'oeil simulating a balcony and a view over countryside. Once again the furnishings are elegant and decorative. A large wardrobe occupies one side of the room. The room has an en-suite bathroom with tub and hand shower, in a pretty shade of pink. To the other side of the sitting room is the other twin bedroom furnished in a pretty paisley pattern with a originally decorative wardrobe and its own elegant en-suite bathroom, also with tub and hand-shower. A small door leads from the bathroom into a very spacious closet.

The kitchen is pleasant, spacious and fully equipped. The apartment has an armoured door, independent heating, air-conditioning, satellite TV, telephone (& hi speed connection) and buzzer, dishwasher, gas-stove, oven, fridge and a washing machine and comes supplied with two complete sets of linen. The apartment is served by a lift.
Features *
2 Bedrooms (1 twin, 1 double)

Fully equipped kitchen with 4 ring gas cooker and oven, fridge and refrigerator, American coffee maker, toaster, dishwasher

Telephone and hi speed Internet connection

Air conditioning and heating

On request: DVD player, CD player, microwave, answering machine, baby crib, high chair, weekly / daily cleaning
* Please note:
the included amenities may vary according to final agreement, make sure to check your contract for complete list.
This is the area where your selected property is located - the pin is indicative and not an exact address.