Villa della Cantinetta
Tuscany - Greve in Chianti
See what inspired the great DaVinci, stroll through vineyards, endless fields of poppies, sunflowers and spot a trail of cypress trees leading to a noble villa producing a Super Tuscan wine. Whether it is your first or your fifteenth time - the cradle of the Renaissance - is one of the most amazing places on earth!
Number of beds: 11
Bedrooms: 6

Amenities *
:
ADSL Wi-Fi Internet
Air Conditioning
Barbecue
Breakfast Service
Butler
Caretaker in the grounds
Cooking Class
Cooking Service
Country Views
Daily cleaning
Dishwasher
DVD Player
Hairdryer
Heating
Hi-FI System
iPod docking station
Laundry service
Open fireplace
Parking
Pool Table
Satellite TV
Swimming Pool
Table tennis
Tennis Court
Washing machine
WIne Tasting
* Please note:
the included amenities may vary according to final agreement, make sure to check your contract for complete list.
Nearbies:
Greve in Chianti 8 km, Siena 35 km, Florence 30 km, Pisa 95 km, Rome 260 km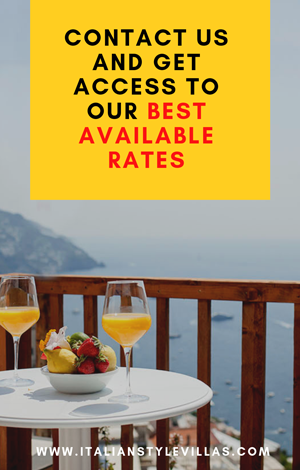 Search for your villa in Italy
Villa della Cantinetta – Greve in Chianti - Tuscany
6 Bedrooms – Pool – Tennis Court
Villa della Cantinetta is situated near Florence in Tuscany, in one of the most enchanting areas of the region, between Siena and Florence. Just few minutes to the well-known Badia a Passignano Hamlet and some of the most famous wine cellars of Tuscany.
A truly exclusive villa with the original taste of a classic rustic style of Tuscan farmhouses, it comes complete with a tennis court, swimming pool and staff. This Italian villa is for sure the place to relax in private and in comfort in Tuscany and the villa is a great place to explore Italy, Italian wine, and the Tuscan countryside. The last 3 km of a not paved road, white but really comfortable for every kind of car, will mark the passage from the reality to a dream that comes true! One of the best and well known restaurant of the area is at 700 m. to the house.
Surrounded by 10 hectares of olive groves, vineyards and gardens, Villa della Cantinetta provides the perfect retreat for those wanting to relax in full Tuscan style. The house dates back to the 13th century and is surrounded by a 180 degree veranda from which there are uninterrupted, south, east and west facing views over the local countryside.

A day at Villa della Cantinetta holds a variety of options and offers all the best opportunities to enjoy the Italian lifestyle! One can rest by the beautiful stone-lined pool and sunbathe to the gentle sound of the white doves cooing in their nearby dovecote. For those wanting some peace and quiet there are plenty of tranquil spots where one can sit and read, or simply absorb the view and atmosphere of this most beautiful of places. The more energetic can play Bocce on the houses own shaded pitch or there is always tennis on the Astroturf court. If you would enjoy a restful and genuine dinner al fresco you may ask to the staff to prepare some simple courses with the most organic and fresh ingredients.

The interior of the house is an appealing blend of comfort and elegance. One can either choose to eat in the large dining room or for more informal meals there is the fully equipped and welcoming kitchen. Of course eating "al fresco" on the veranda is the most popular choice. In the evenings there is the ground floor drawing room where there is a television or one can retreat to the spacious library upstairs. Alternatively one can opt for a game of snooker on the full size table.

The rooms themselves are all tastefully decorated and guests will love the en suite master bedroom and private terrace with sunset views. With a renowned restaurant within a brief walk guests might find it difficult to leave this perfect corner of Tuscany!

Ground Floor - Kitchen, dining room, sitting room, billiard room, wc.

First floor - double bedroom with bathroom en suite, twin bedroom with bathroom en suite (changeable to double bed), double bedroom with bathroom en suite, twin bedroom, twin bedroom (changeable to double bed), bathroom, library.

Mezzanine level - single bedroom with bathroom en suite.
All together the villa sleeps 11 people.
Features
6 Bedrooms (2 double, 3 twin, 1 single)

5 Bathrooms (4 en-suite)

10 hectares of olive groves, vineyards and gardens

180 degree veranda with seats and table for "al fresco" dining

Pool with external shower, sun-beds and sun-umbrella

Tennis court

Bocce (petanque)

Fully equipped kitchen with oven, fridge, freezer, dishwasher, microwave, kettle

Washing machine

Billiard room

Fireplaces

TV, CD player and WI-FI internet

Air conditioning in all the bedrooms

Heating (on request)

Staff caretaker

Cooking service

Breakfast service
Amenities *
ADSL Wi-Fi Internet
Air Conditioning
Barbecue
Breakfast Service
Butler
Caretaker in the grounds
Cooking Class
Cooking Service
Country Views
Daily cleaning
Dishwasher
DVD Player
Hairdryer
Heating
Hi-FI System
iPod docking station
Laundry service
Open fireplace
Parking
Pool Table
Satellite TV
Swimming Pool
Table tennis
Tennis Court
Washing machine
WIne Tasting
* Please note:
the included amenities may vary according to final agreement, make sure to check your contract for complete list.
This is the area where your selected property is located - the pin is indicative and not an exact address.
All the availabilities below are indicative. Please
Contact us
to verify your dates.
Sep 2020
Oct 2020
Nov 2020

| | | | | | | |
| --- | --- | --- | --- | --- | --- | --- |
| Su | Mon | Tu | We | Th | Fr | Sa |
| | | | | | | |
| | | | | | | |
| | | | | | | |
| | | | | | | |
| | | | | | | |

| | | | | | | |
| --- | --- | --- | --- | --- | --- | --- |
| Su | Mon | Tu | We | Th | Fr | Sa |
| | | | | | | |
| | | | | | | |
| | | | | | | |
| | | | | | | |
| | | | | | | |

| | | | | | | |
| --- | --- | --- | --- | --- | --- | --- |
| Su | Mon | Tu | We | Th | Fr | Sa |
| | | | | | | |
| | | | | | | |
| | | | | | | |
| | | | | | | |
| | | | | | | |

Dec 2020
Jan 2021
Feb 2021

| | | | | | | |
| --- | --- | --- | --- | --- | --- | --- |
| Su | Mon | Tu | We | Th | Fr | Sa |
| | | | | | | |
| | | | | | | |
| | | | | | | |
| | | | | | | |
| | | | | | | |

| | | | | | | |
| --- | --- | --- | --- | --- | --- | --- |
| Su | Mon | Tu | We | Th | Fr | Sa |
| | | | | | | |
| | | | | | | |
| | | | | | | |
| | | | | | | |
| | | | | | | |
| | | | | | | |

| | | | | | | |
| --- | --- | --- | --- | --- | --- | --- |
| Su | Mon | Tu | We | Th | Fr | Sa |
| | | | | | | |
| | | | | | | |
| | | | | | | |
| | | | | | | |
| | | | | | | |

Mar 2021
Apr 2021
May 2021

| | | | | | | |
| --- | --- | --- | --- | --- | --- | --- |
| Su | Mon | Tu | We | Th | Fr | Sa |
| | | | | | | |
| | | | | | | |
| | | | | | | |
| | | | | | | |
| | | | | | | |

| | | | | | | |
| --- | --- | --- | --- | --- | --- | --- |
| Su | Mon | Tu | We | Th | Fr | Sa |
| | | | | | | |
| | | | | | | |
| | | | | | | |
| | | | | | | |
| | | | | | | |

| | | | | | | |
| --- | --- | --- | --- | --- | --- | --- |
| Su | Mon | Tu | We | Th | Fr | Sa |
| | | | | | | |
| | | | | | | |
| | | | | | | |
| | | | | | | |
| | | | | | | |
| | | | | | | |