Villa Bianchi
Tuscany - Badia a Passignano
See what inspired the great DaVinci, stroll through vineyards, endless fields of poppies, sunflowers and spot a trail of cypress trees leading to a noble villa producing a Super Tuscan wine. Whether it is your first or your fifteenth time - the cradle of the Renaissance - is one of the most amazing places on earth!
Number of beds: 18
Bedrooms: 9

Amenities *
:
ADSL Wi-Fi Internet
Air Conditioning
Babysitter
Barbecue
Breakfast Service
Butler
Caretaker in the grounds
Concierge service
Cooking Class
Cooking Service
Country Views
Daily cleaning
Dishwasher
DVD Player
Gym
Hairdryer
Heating
Hi-FI System
Hot-tub
iPod docking station
Laundry service
Open fireplace
Parking
Playground for children
SPA
Swimming Pool
Table tennis
Tennis Court
Washing machine
WIne Tasting
* Please note:
the included amenities may vary according to final agreement, make sure to check your contract for complete list.
Nearbies:
Florence 28,8 km Florence Airport 43,4 km Siena 53,7 km Arezzo 95,9 km Lucca 101 km Pisa 109 km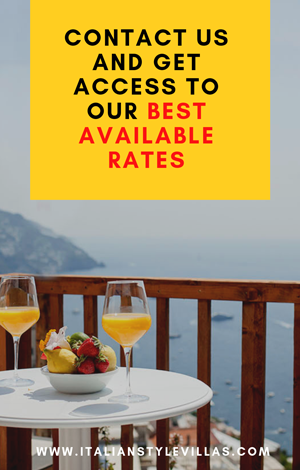 Search for your villa in Italy
Villa Bianchi – Badia a Passignano - Florence
9 Double Bedrooms – Pool
Surrounded by vineyards and nestling in the heart of the Chianti Classico region, Villa Bianchi is a true gem, its ideal location and enchanting view is just what you would expect from a Bertolucci movie. The Villa is located between Florence and Siena and near the picturesque villages of Greve in Chianti, Panzano and San Gimignano.
Dating from the 12th Century, the Villa Bianchi was once a monastery and has an interesting history behind it. Now it is a delightful private residence of 1,000 square meters, painstakingly restored to retain and enhance the original historical features and furnished with Florentine family antiques. The villa can be rented as a whole accommodating up to 18 guests in 9 double rooms with en-suite bathrooms, drawing rooms with large fireplaces, a library with a wide range of books, gazebos, pergolas, outdoor and indoor dining room. Smaller parts of the villa can be rented separately. The garden has a range of aromatic herbs which inebriate the air, rows of lavender accompany the path to the infinity pool, and the view is enchanting in every direction. Villa Bianchi is ecologically run and most of the products used in the kitchen come straight from its grounds like extra virgin olive oil, vegetables, geese eggs, fruits berries and game meat.
The pets consist of 2 Rhodesian Ridgebacks, 2 Arab horses, 1 Shetland pony, a range of geese, ducks and chickens, and Caterina the cat. They are all very friendly and love to be patted.
The Villa has full time staff so you can enjoy your stay in a truly relaxing Italian way. In the grounds of the Rignana estate there is a superb marble constant flow swimming pool 18 by 8 meters, outdoor Jacuzzi, bocce pitch, ping pong, croquet, badminton court and trampoline. In the villa there is also a gym room with sauna, steam shower, massages and beauty treatments can be arranged. It is ideal for a family gathering, weddings or a party celebration weekend. During wild boar and deer hunts, shooting weekends are arranged including game dinners accompanied by the best Chiantis. A private tennis court is available for villa's guest.
Features
9 Double Bedrooms (in the main villa and in an annex)

8 En-suite bathrooms
Airconditioning in 5 bedrooms

Gazebos and pergolas for outdoor dining

Fully equipped professional kitchen

Bocce pitch, ping pong table, croquet, badminton court and trampoline

Massages and beauty treatments can be arranged

Full time staff included

Private Tennis Court
Amenities *
ADSL Wi-Fi Internet
Air Conditioning
Babysitter
Barbecue
Breakfast Service
Butler
Caretaker in the grounds
Concierge service
Cooking Class
Cooking Service
Country Views
Daily cleaning
Dishwasher
DVD Player
Gym
Hairdryer
Heating
Hi-FI System
Hot-tub
iPod docking station
Laundry service
Open fireplace
Parking
Playground for children
SPA
Swimming Pool
Table tennis
Tennis Court
Washing machine
WIne Tasting
* Please note:
the included amenities may vary according to final agreement, make sure to check your contract for complete list.
This is the area where your selected property is located - the pin is indicative and not an exact address.
All the availabilities below are indicative. Please
Contact us
to verify your dates.
Mar 2021
Apr 2021
May 2021

| | | | | | | |
| --- | --- | --- | --- | --- | --- | --- |
| Su | Mon | Tu | We | Th | Fr | Sa |
| | | | | | | |
| | | | | | | |
| | | | | | | |
| | | | | | | |
| | | | | | | |

| | | | | | | |
| --- | --- | --- | --- | --- | --- | --- |
| Su | Mon | Tu | We | Th | Fr | Sa |
| | | | | | | |
| | | | | | | |
| | | | | | | |
| | | | | | | |
| | | | | | | |

| | | | | | | |
| --- | --- | --- | --- | --- | --- | --- |
| Su | Mon | Tu | We | Th | Fr | Sa |
| | | | | | | |
| | | | | | | |
| | | | | | | |
| | | | | | | |
| | | | | | | |
| | | | | | | |

Jun 2021
Jul 2021
Aug 2021

| | | | | | | |
| --- | --- | --- | --- | --- | --- | --- |
| Su | Mon | Tu | We | Th | Fr | Sa |
| | | | | | | |
| | | | | | | |
| | | | | | | |
| | | | | | | |
| | | | | | | |

| | | | | | | |
| --- | --- | --- | --- | --- | --- | --- |
| Su | Mon | Tu | We | Th | Fr | Sa |
| | | | | | | |
| | | | | | | |
| | | | | | | |
| | | | | | | |
| | | | | | | |

| | | | | | | |
| --- | --- | --- | --- | --- | --- | --- |
| Su | Mon | Tu | We | Th | Fr | Sa |
| | | | | | | |
| | | | | | | |
| | | | | | | |
| | | | | | | |
| | | | | | | |

Sep 2021
Oct 2021
Nov 2021

| | | | | | | |
| --- | --- | --- | --- | --- | --- | --- |
| Su | Mon | Tu | We | Th | Fr | Sa |
| | | | | | | |
| | | | | | | |
| | | | | | | |
| | | | | | | |
| | | | | | | |

| | | | | | | |
| --- | --- | --- | --- | --- | --- | --- |
| Su | Mon | Tu | We | Th | Fr | Sa |
| | | | | | | |
| | | | | | | |
| | | | | | | |
| | | | | | | |
| | | | | | | |
| | | | | | | |

| | | | | | | |
| --- | --- | --- | --- | --- | --- | --- |
| Su | Mon | Tu | We | Th | Fr | Sa |
| | | | | | | |
| | | | | | | |
| | | | | | | |
| | | | | | | |
| | | | | | | |