Villa La Vigna di Alcantara
Sicily - Randazzo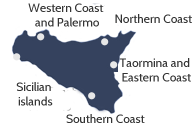 Taormina, perched 200 meters above sea level, soars above a landscape dominated by the Ionian Sea and the volcanic Etna. With its intrigue derived from its history and vibrant lifestyle, it is no surprise that it is one of the most sought after locations in Sicily. Just further down the Eastern coast we find Siracusa with its persevering Greek origins mixed with baroque detailing all framed by the unbeatable seaside.
Number of beds: 14
Bedrooms: 7

Amenities
:
ADSL Wi-Fi Internet
Air Conditioning
Cooking Class
Cooking Service
Daily cleaning
Dishwasher
DVD Player
Heating
Hi-FI System
Laundry service
Ocean Views
Open fireplace
Parking
Satellite TV
Swimming Pool
Tennis Court
Washing machine
WIne Tasting
Nearbies:
Taormina 46,9 km Catania 65,8 km Augusta 111 km Siracusa 132 km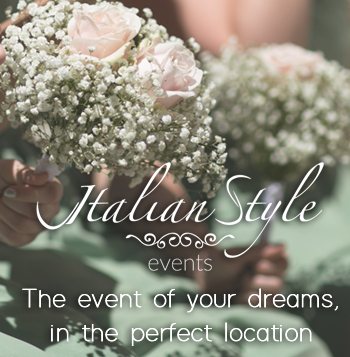 Villa La Vigna di Alcantara (with Dependance il Chicco) – Randazzo
5+2 Double Bedrooms- Pool
Located in the historic property "Carranco", owned by the Baroni del Castello di Randazzo, this Manor house dates back from 1870, when Baron Antonino, who was bored of living a flat town life, decided to find a unique spot to build his personal countryside residence. The estate is an active olive oil and wine producing Estate.The Villa, which is surrounded by olive groves and 6 ha. of vineyards, features a private pool overlooking the stunning Mount Etna, the highest active Volcano in Europe.
Outside – From thePrivate parking a pathway, paved with ancient lava stones, leads to the Villa passing through its closed Private garden of about 3.000 sqm. From the front rose strewn balcony, steps lead down through the citrus grooves to the Tennis court, one of the unique features of this property. The splendid L-shaped Pool (15 x 6 m) is set in a panoramic position to enjoy, on one hand, the views of Mount Etna and on the other hand the Nebrodi mountains. Surrounding the Salt water, L-shaped Pool, a palm tree private garden area for a perfect relax. Several paths lead down through the vineyards and the olive trees to a two hectares Historic park with lush autochthonous vegetation and flowers, passing lawns and panoramic spots for reading.
Inside - The villa is hard to fault for beauty and quality. Fully refurbished in 2008 to an exceptionally high standard, where special attention has been paid to the use of antique and traditional techniques and local materials such as lava stonework from Etna, hand-made terracotta floors and walnut shutters. All decorations, furnishings and fittings are of impeccable taste and quality combining Ralph Lauren and Philip Stark modern designs with antique furniture and paintings. A perfect choice all year round as Heating and Air Conditioning are throughout. Amenities such as, Ping-pong, Satellite TV and Hi-Fi, among others, are meant to blend in a perfect balance the best of Sicilian traditions with the maximum modern comfort. The villa is set on three levelsandcan be rented coupled with its "Dependance", Il Chicco (2 additional rooms/bathrooms):
Ground Floor – Antique historic Wine making and Oil storage facility including and unique antique vaulted cellar.
First Floor – Two beautiful lava stone symmetric stairs take you up to the main entrance of the Villa. Receptions, all with vaulted ceilings, include a living and a dining area featuring an open fireplace, sofas and armchairs, a beautiful oval 700' dining table and a library with a reading corner. A very large, extremely stylish and professionally equipped kitchen (Miele) with another large dining table. Four master bedrooms with a unique view, each with its own en-suite top design bathrooms.
Second Floor – Leading to the second floor, a spiral lava stone staircase giving access to one double bedroom with bathroom and an 80 sqm top panoramic terrace lounge, which includes a large dinning table.
Dependance (Il Chicco)- Adjacent to Villa Vigna di Alcantara, it can be accessed directly from a pathway inside the private garden, thus an ideal "Dependance", featuring two double bedrooms, each with its en-suite bathroom and large private living room and kitchen with dinning area.
Services. You decide which level of service you want: Contact us to arrange Cut-to-Fit services and activities. Italian, English and French spoken.We are happy to offer you privileged access to the Picciolo Golf Course and to one of Taormina most exclusive Beach clubs.
Location. Carranco Estate is ideally situated to be both discretely isolated (no other habitation within a range of 3 km) and close to everything (Airport, Taormina and its Beaches, the 18 Holes Golf club). Also to mention its unique panoramic views (especially on Mount Etna, the village of Castiglione di Sicilia, the Mounts Nebrodi and, at night, the sky, featuring a complete map of the stars). Excellent spot for exploring the whole of Sicily.
Download this Villa details and photos as pdf

Features
Private Panoramic Terrace and Lounge

Equipped Kitchen with dishwasher and washing machine

Satellite TV DVD and HiFi

Salt Water L-Shaped Pool 15x6

Weekly Maid and clean Linen

Pool & Garden Maintenance

Private Garden Maintenance

Private Parking (12 cars)

Active Wine and Oil producing Estate
Services on request
Daily Maid service / Laundry

Private Tours and Trekking Guide
This is the area where your selected property is located - the pin is indicative and not an exact address.