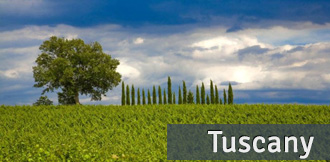 Villa La Marcellina
Destination: Panzano
Number of beds: 22
Bedrooms:11



Castello del Granduca
Destination: Campiglia
Number of beds: 20
Bedrooms:10


Torre del Saraceno
Destination: Talamone
Number of beds: 12
Bedrooms:6


If you're searching for a truly exclusive experience, look no further than our Traveller's Choice Collection. Over the years, we've taken on board your valued opinions and advice and we've created a collection of villas based entirely on our client's comments. These are the villas that continue to stand out for our guests, perhaps for their particular geographical position, a breathtaking view, the genuine helpfulness of the staff, a majestic swimming pool, the sheer number of available services, an especially delightful garden or even a remarkable history that whispers through the walls.

Our standards have always been high because we know each property inside out. We've spent years visiting hundreds of villas and this has taught us how to recognise that extra touch of class that will make a difference to your holiday. We are proud of every one of the properties in our Traveller's Choice Collection and are happy to present our crème de la crème of outstanding destinations. Where you see our Traveller's Choice Collection seal of approval, rest assured that you're seeing a guarantee of excellence. Yet another reason to discover Italian Style Villas!
Villa Posillipo

Destination: Napoli
Number of beds: 10
Bedrooms: 5

L'Olmo del Chianti

Destination: Barberino Val d'Elsa
Number of beds: 24
Bedrooms: 12

Villa Giulio Capri

Destination: Capri
Number of beds: 13
Bedrooms: 6

Villa La Marcellina

Destination: Panzano
Number of beds: 22
Bedrooms: 11




Given the enthusiastic feedback we have received over the years, Italian Style Villas now offers an extremely advantageous loyalty programme to all of our returning clients. For those of you who have already spent time in one of our spectacular villas in Italy, now is the time to reap the benefits with our new ISV Loyalty Programme Member/Friend/Guest.

How does it work? Everyone booking a villa with us from the 1st January 2016 and returning within 5 years will automatically receive our ISV credits which entitle you to a 10% discount on every booking made. Your ISV credits don't necessarily need to be spent immediately, they can be accumulated in your Loyalty Account and used at a later date.

For example, if you book a villa this year for €10,000, you will automatically receive ISV credits worth €1,000 towards your next booking with us. Don't forget that the credits are only valid if you return within 5 years of receiving them.

How can I spend my ISV Credits? ISV credits can be used for part or all of the rent of one of our villas. They can also be used to purchase our organised excursions and car or boat rentals. Contact us to receive an updated list of our available services.

Can I introduce a friend? Of course! When you introduce a friend, you earn even more ISV credits. If a friend of yours rents an ISV villa, you will automatically receive credits worth 5% of the rental cost of your friend's villa. Your friend will also receive credits worth 5% of that rental cost to put towards their next holiday.

For example, if your friend books a villa this year for €10,000, you will receive €500 of ISV credits towards your next booking and your friend will also receive €500 of credits towards their next booking. Again, the credits are valid for 5 years.

We at Italian Style Villas are looking forward to hearing back from you and are delighted to offer you an ever more pleasurable holiday experience.