Villa Gioconda
Tuscany - Sinalunga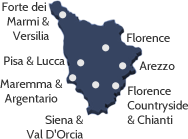 Siena, modern Italians living in a town that looks like time stopped 200 years ago. Steeped in tradition, you can taste it in their cuisine, and feel it during the spectacular Palio. Just beyond the ancient walls the famous rolling hills of the Valdorcia and just a stones throw away the land of the beloved Brunello. Indulge in all of this and more!
Number of beds: 27
Bedrooms: 9

Amenities
:
ADSL Wi-Fi Internet
Barbecue
Country Views
Dishwasher
Hairdryer
Heating
Hi-FI System
Open fireplace
Parking
Playground for children
Satellite TV
Swimming Pool
Table tennis
Tennis Court
Washing machine
Nearbies:
Pienza, Montepulciano are within 15 km, Siena, Arezzo, Perugia and Assisi are only a half hour drive away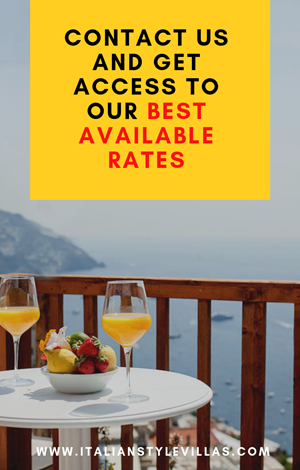 Search for your villa in Italy
Villa Gioconda – Sinalunga - Tuscany
9 Bedrooms – Pool
Location and Surrounding Area. Villa Gioconda is set in the peace and quiet of the Tuscan hillsides between the magnificent Val d'Orcia and Val di Chiana. It is close to the wonders of the UNESCO World Heritage Site of the Renaissance town of Pienza and the fine wine producing area of Montepulciano.
The original plans for Villa Gioconda were drawn by the grand master Leonardo Da Vinci himself. Both the front and back of the 16th century property were faithfully built following two of Da Vinci's blueprint sketches made during his lengthy stay in these valleys in 1502 whilst working for Cesare Borgia. The property was probably once the hunting lodge of the illustrious Renaissance banker Agostino Chigi, who then had the architect Baldassare Peruzzi build an urban version of the property in Rome using the same design. The resulting Villa Farnesina was then frescoed by Raffaello. Villa Gioconda passed into the ownership of the Contucci di Montepulciano family for centuries and has now been opened to the public.
Within a radius of 15km of the villa, the extraordinary beauty of the landscape also holds other treasures by the great artists and architects of the same Renaissance era; Leonardo da Vinci, Raffaello, Baldassare Peruzzi, Sodoma and Antonio da Sangallo. To stay here at Villa Gioconda is to fully immerse oneself in the very heart of the Italian Renaissance and live the life of those richest of bankers and merchants of Siena and their troupe of outstanding artists.
Villa Gioconda is situated just outside the pretty village of Sinalunga where you can find all the necessary services such as banks, cashpoints, chemists and shopping centres. The area is dotted with picturesque restaurants and Pienza, Montepulciano and the Val d'Orcia are all within 15 km. Siena, Arezzo, Perugia and Assisi are only a half hour drive away.
Fiumicino and Ciampino international airports in Rome are less than two hours away by car.
The Property. Villa Gioconda is harmoniously arranged around an internal cloister with a panoramic terrace overlooking the Val di Chiana and a portico with five arches, exactly as Leonardo da Vinci designed them.
The villa is 1,000 m2, the stunning grounds cover a further 13,000 m2 and it is, in fact, ideal for very large groups. There are nine enormous bedrooms, each with a double bed, a single bed and an exquisite private bathroom. The rooms all have olive parquet floors and the bathrooms are enriched with crystal showers and mosaics.
There are two splendid kitchens with large open fireplaces and traditional ovens in addition to modern ovens. Both kitchens are fully-equipped with all modern conveniences and two large fridge freezers.
The dining room has to be seen to be believed. It can seat up to 50 guests and also has an open fireplace. If you prefer to dine out on the panoramic terrace, there is a traditional wood fired oven for bread and pizzas and a barbecue and marble tables for you to enjoy the uninterrupted view out over the olive groves.
All the rooms have original paintings and are elegantly furnished in true Tuscan style.
The gardens are beautifully kept and you'll find an ample swimming pool with handy outside shower, a multi-functional sports area for tennis, 5-a-side football, volleyball and basketball. There is also an area for table tennis, bowling, snooker and archery. The grounds are equipped with children's adventure games like swings, slides and roundabouts.
Professional chefs and a butler are at your disposition to make sure you enjoy your stay in total rest and relaxation.
Features
9 bedrooms, each with a double bed, single bed and private bathroom
Swimming pool
Panoramic terrace for starlit dining
Barbecue and wood-fired pizza oven
2 kitchens fully-equipped with traditional and microwave oven, two large fridge freezers and all modern conveniences
Washing machine
Heating
Sitting rooms with Tuscan fireplaces
Dining room for up to 50 guests
Flat screen TV and Hi-Fi
WI-FI internet
Immaculate grounds with marble statues
Sports pitch for tennis, 5-a-side football, volleyball and basketball
Recreational area with table tennis, bowling, snooker and archery
Parking spaces for up to 30 cars
Chef and butler services available on request
This is the area where your selected property is located - the pin is indicative and not an exact address.