Villa Du Lac
Northern lakes - Griante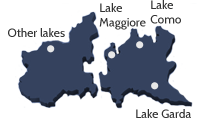 Lake Como has attracted lovers of the dolce vita for millennium with its luxurious gardens, fairytale villas and picturesque fishing villages dotted along its shores. Come peer into the mesmerizing clear lake water as your face is framed by the majestic Alps and breathe in the exotic blooms that surround you. "When you write the story of two happy lovers, let the story be set on the banks of Lake Como." - Franz Liszt
Number of beds: 14
Bedrooms: 7

Amenities
:
ADSL Wi-Fi Internet
Air Conditioning
Barbecue
Butler
Concierge service
Cooking Service
Daily cleaning
Dishwasher
DVD Player
Gym
Hairdryer
Heated Pool
Heating
Hi-FI System
iPod docking station
Lake Views
Parking
Satellite TV
SPA
Swimming Pool
Washing machine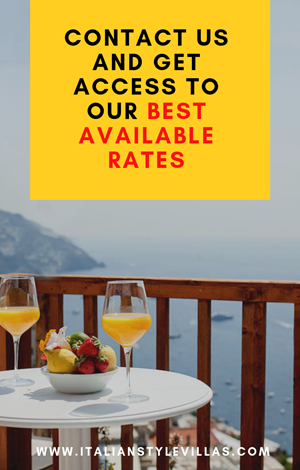 Search for your villa in Italy
Villa Du Lac – Griante – Lake Como
7 Bedrooms – Heated Pool - SPA
Location and Surrounding Area. Villa Du Lac was once a family-run, boat-building yard and has now been converted into an incredibly hip, contemporary home right on the lake front with private mooring and a small boat for guests. Lake Como has been an elite destination since the times of the Roman Empire and its glamorous inhabitants, deep blue water, wooded hillsides and dramatic Alpine backdrop keep the visitors coming. The villa is conveniently located between Bellagio, Menaggio and Varenna, perfect for exploring the wonders that Lake Como has to offer.
The romantic gem of Bellagio is just a short hop across the water and is known locally as La Perla del Lago (the pearl of the lake) for its outstanding beauty, quality restaurants, local trattorias, chic shopping and of course the famous Italian homemade gelato ice cream. The larger, celebrity-studded town of Como is 30 km down the lake and contains numerous churches, works of art, museums, theatres, palaces and public gardens. For the walkers, there is a funicular which runs up to the village of Brunate, 700 metres above Como. It is the starting point for some spectacular walking tracks and has superb views of the Alps. Como is famous for its silk and you can either see the full silk-making processes or just sit in the lively piazzas and watch the world go by. Como also hosts various international speed boat races and becomes a magnet for the rich and famous.
There is plenty to do on the waters of Lake Como. A whole host of water sports are available and it's easy to spend an entire day sailing, canoeing, windsurfing, water skiing and kite surfing. There are water skiing schools in Lezzeno, a hydro-plane school for pilots in the town of Como and three sailing schools in Dervio.
Villa Du Lac is about an hour's drive from Milan Malpensa international airport, and an hour and a half from Bergamo and Milan Linate international airports. Bellagio is only a couple of kilometres across the lake and Como is about about 30 km from the villa.
The Property. Villa Du Lac sleeps up to 14 guests in an abundant amount of luxurious space. This ex-boatyard covers 1,900 m2 and features stylish interiors, a heated lakeside swimming pool, a spa, a grand piano and various outdoor relaxing and dining areas with superb views across the water.
There are three double suites and four double bedrooms, all with air conditioning and spacious en suite bathrooms. One of the doubles is on the ground floor, four are on the first floor and the remaining two doubles are on the second floor. One of the second floor bedrooms also contains a double sofa bed for children or unexpected guests and the other bedroom on the second floor has a private terrace.
The living spaces are amazing with a panoramic sitting room and dining area. The professional-standard kitchen features a breakfast bar, again with breathtaking views across Lake Como. You can even keep an eye on the splashing in the swimming pool from the breakfast bar. The villa also offers splendid spa with massage room, sauna and steam room, gym facilities, a library, an office/studio space and even a wine cellar.
Most of your time here will probably be spent outdoors on the various decked terraces; there are comfortable, furnished lounge areas either in the sun or the shade, an outdoor fireplace, which is perfect for cozy conversations under a starlit sky and a barbecue for ensuring that everyone is happy. There is also private mooring if you wish to rent a boat for the duration of your stay.
Features
3 Double suites, each with air conditioning and an en suite bathroom
4 Double bedrooms, each with air conditioning and an en suite bathroom
An extra double sofa bed in one of the second floor suites.
Sitting room
Dining room
Fully equipped kitchen with breakfast bar
Library
Office/studio
Spa with sauna, steam room, massage room and relax area
Gym
Wine cellar
Wi-Fi
Grand piano
Home entertainment system, cinema room with Apple TV plus Sonos/Bose/Spotify throughout the villa
Personal computer
Flat screen TVs in every room with cable and satellite TV
Safe in each room
Heating and air conditioning
Heated, outdoor swimming pool
Outdoor dining areas
Outdoor lounge areas
Outdoor fireplace
Barbecue
Private mooring
Garage for up to 10 cars
Concierge
Full time private chef and waiter (8 hours/day)
Daily housekeeping
Bed linen change every 3 or 4 days (or on request)
Daily bath linen change
Daily swimming pool towel change
Free use of boat, no licence required (5.5 Zodiac with 40BPH, excluding petrol)
Extra services on request: use of the well-stocked wine cellar, use of a larger boat – 700€/day (Sunseeker Superhawk 34, fuel and captain optional), yacht charters, airport transfers, babysitting, massage and beauty treatments, sport and excursions, laundry, staff overtime package – 1250€/week (includes unlimited access to all staff plus laundry services)