Castello di Casole - Vemignano Farmhouse
Tuscany - Querceto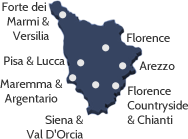 See what inspired the great DaVinci, stroll through vineyards, endless fields of poppies, sunflowers and spot a trail of cypress trees leading to a noble villa producing a Super Tuscan wine. Whether it is your first or your fifteenth time - the cradle of the Renaissance - is one of the most amazing places on earth!
Number of beds: 8
Bedrooms: 4

Amenities
:
ADSL Wi-Fi Internet
Air Conditioning
Barbecue
Country Views
Dishwasher
DVD Player
Hairdryer
Heated Pool
Heating
Hot-tub
iPod docking station
Open fireplace
Parking
Satellite TV
Swimming Pool
Nearbies:
Roma Airport is 2 hours and 50 minutes away from Castello di Casole. Firenze Airport is 1h and 30 minutes away from Castello di Casole. Pisa Airport is 1h and 40 minutes away from Castello di Casole. Siena Airport is 27 minutes away from Castello di Casole. San Gimignano city is 40 minutes away from Castello di Casole.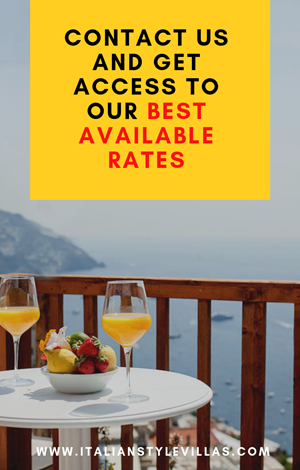 Search for your villa in Italy
Castello di Casole – Vemignano Farmhouse – Florence Countryside
4 Bedrooms – Pool
In the rolling hills not far from the mythic cities of Florence, Siena and San Gimignano is one of the largest private landholdings in all of Italy. Two grand cypress-lined lanes ascend to an historic castle now boutique hotel considered to be among the best in the world. Dotting the 4,200-acre historic estate are restored Villas and Farmhouses. This treasured property is Castello di Casole - A Timbers Resort.
Vemignano commands one of the estate's most prominent hilltops, offering unobstructed vistas in every direction, from the Castello hotel to Casole d'Elsa, Mensano, even to San Gimignano in the distance. The residential compound of three restored buildings and grounds command an expansive grassy plateau above olive orchards that completely surround the property.
The primary residence is organized around a long, open living area with exposed stone walls subtly sectioned off by arched doorways and windows. Magnificent hardwood doors open onto the pergola for evening dining. The original forno is adjacent to create a warm and intimate dining experience. Two very large master suites on the second floor combined with two large outer sitting rooms offer each suite complete privacy and stunning views of the countryside.
The two guest residences, with the most dramatic bathrooms on the estate, are among the most romantic in all of Tuscany. In a property where there is astonishing architecture at every turn, perhaps most memorable is the dazzling glass tiled infinity pool soaring off one edge of the property into the Tuscan hills.
Vemignano is a four bedroom, four and one half bath home with a private infinity-edged pool. The residence is large, and comfortably accommodates 8-10 family members and friends.
Features
4 Master bedrooms
4 and ½ bathrooms
Heated Infinity-Edged Glass-Tiled Swimming Pool
Patio with outdoor dining terrace
Forno, or wood-burning oven
2 Traditional Tuscan Fireplaces
Equipped kitchen
Fully Air Conditioned
WI-FI internet
SAT TV