Conti di Padova
Veneto and Trentino - Padova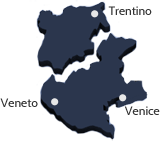 The home of prosecco, was also the seat of the Doge empire and boasts regal cities such as Padova and the fabled Verona in addition to Venice. Cruise along the Brenta river to drink in the magnitude of Veneto through its historic Villas telling the tale of the riches this merchant society accumulated through the centuries.
Number of beds: 12
Bedrooms: 6

Amenities *
:
ADSL Wi-Fi Internet
Cooking Service
Daily cleaning
Heating
Lake Views
Laundry service
Parking
Satellite TV
* Please note:
the included amenities may vary according to final agreement, make sure to check your contract for complete list.
Nearbies:
Vicenza 42,4 km Venice 46,3 km Verona 88,4 km Ferrara 74,5 km Bologna 117 km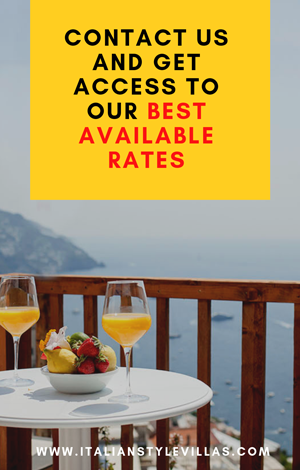 Search for your villa in Italy
Villa Conti di Padova – Padova – Veneto
6 Bedrooms (2 double, 2 twin, 2 suites) - Pool
The villa is located just at 5 km to the centre of Padova. Fully surrounded by a 50.000 sq. m. secular park the house was built in the 600' and it was a property of the Count san Bonifacio. It is an ideal place where spend a relaxing holiday deep in the quiet of a natural ambient or it is a good starting point to going around to discover Venice and the beauty of the Veneto region. The main building is a typical elegant Villa Veneta, it is based on 2 levels and has a particular U shape with an elegant courtyard. Only the central part of the Villa is for rent (600 sq. m.) on weekly basis (in some periods it is available also for three nights), the rest is the owner home. The property has 6 double bedrooms (2 double, 2 twins and 2 suites) well furnished with charming antiques.
FACILITIES AND ACTIVITIES
Inside the property: Walking, trekking and cycling - Meanwhile, the estate grounds are also ideal for country walks, trekking and cycling as it extends over acres and acres of land; Tennis Table; Badminton; Fishing - in the large private lake (inside the parkland) surrounded by hills, guests are welcome to fishing.
Outside (nearby) the property: Within easy reach of Villa Mandriola there are: Golf - within not over 30Km from the villa, you can reach 3 different golf fields. Each field is located in different landscapes, from the hills to the plain, providing a high range of difficulty levels and panoramas to enjoy; Golf Club Montecchia (27 holes) is at 15 Km, Golf Club Galzignano (9 holes) is at 20 Km, Golf Club Frassanelle (18 holes) is at 24 Km from Villa Mandriola; Naturalistic itineraries - nearby the Villa you can enjoy doing exciting naturalistic itineraries, having a walk in the National Park of the Euganean Hills (10 km), visiting the Brenta Riviera (20 Km with its Venetian Villas and other enchanting destinations; Horse riding (10 km), tennis courses (6 km), shooting/hunting reserve (25 km), Bowling (5 Km), hot-air ballooning (14 Km) and a huge Protection Center for Animal (110 Km). It is also possible to go canoeing, bird-watching or fishing along the rivers in the area. Driving distances are approximate and should not be regarded as definitive.
UTILITIES
Indoor: Kitchen - the kitchen and the dining room are fully equipped with cutlery, dishes, glasses and crockery up to 12 people. Dishwasher, Freezer, Cooking stove, Oven, Microwave, Fridge and freezer, Coffee maker, Toaster, Food-Mixer kitchen and a big fire-place ideal to do indoor barbeque. In the house - Washing machine, Telephone, Satellite TV, Board games, Books, Cellar, Iron, Ironing board, Vacuum cleaner, CD player, Fax, DVD player, Fans, Board games, Books, Baby high chair and Baby cot available for infants up to 18 months of age.
Outdoor:Private parking lot, Barbeque, Games for children, 6 Mountain bikes, Parasol, Sunbaths, outdoor furniture and there is also a small boat to discover the lake.
Features *
A 50.000 sqm park with a lake

Cooking service on request

Laundry service on request

Room for meeting available on request (capacity 100 seats)

A church available for weddings
* Please note:
the included amenities may vary according to final agreement, make sure to check your contract for complete list.
This is the area where your selected property is located - the pin is indicative and not an exact address.