Ca' Adelaide
Veneto and Trentino - Taglio di Po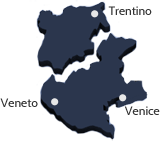 The home of prosecco, was also the seat of the Doge empire and boasts regal cities such as Padova and the fabled Verona in addition to Venice. Cruise along the Brenta river to drink in the magnitude of Veneto through its historic Villas telling the tale of the riches this merchant society accumulated through the centuries.
Number of beds: 18
Bedrooms: 9

Amenities *
:
ADSL Wi-Fi Internet
Air Conditioning
Barbecue
Country Views
DVD Player
Satellite TV
* Please note:
the included amenities may vary according to final agreement, make sure to check your contract for complete list.
Nearbies:
Rovigo 42,7 km Ferrara 62,1 km Venice 73,4 km Padova 82,9 km Bologna 120 km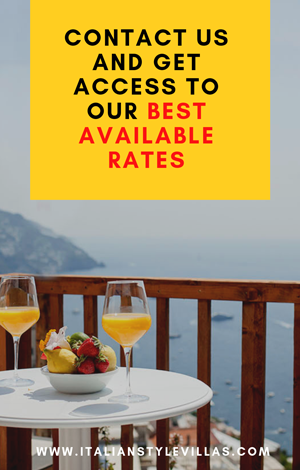 Search for your villa in Italy
Ca' Adelaide – Taglio di Po – Veneto
9 Double Bedrooms (2 in an annex)
Ca'Adelaide is a charming 17 th century Country House, listed among the "Ville Venete" and located one hour away from Venice, Ferrara, Ravenna, Padova, Rovigo, the Brenta Riviera and the Euganian Hills, in the very heart of the Po Delta Nature Reserve. One of Villa Adele most famous visitors, was Lord Byron, the great English poet, who was then very much in love with the beautiful and young Contessa Teresa Gamba, married to Alessandro Guiccioli, who was almost 40 years older than her!
In the hope of distracting his young and impetuous wife from the frivolous social life in Venice, Alessandro sent Teresa to Villa Adele, where she was to conduct a more solitary and sober life. But this was no use: the love affair between Teresa and Lord Byron had already begun in Venice, and the two young people, certainly not discouraged, used to meet secretly in Villa Adele! Here Byron wrote one of his most mooving poems called "Stanzas to the Po": "River! that floweth by the antient walls, where dwells the lady of my love". The villa is surrounded by a five acre park, stables, private chapel, the barn houses and cottages. The area is ideal for cycling (bikes are available on the estate) riding, canoeing, boating, fishing, walking and jogging. The Po Delta Nature reserve is ideal for all nature lovers, bird watchers, and for all those who enjoy fresh air! All these trips can be organized with nature guides. Ca'Adelaide provides meals and snacks all based on our home made products, previous booking. We have our own small wine selection. Guided tours can be organized to Ravenna, Ferrara, Padova and Venice.We can help you visit the most secret and unknown parts of these famous Italian historical cities. Charming Chioggia and Comacchio are within 40 minutes from us, while the beautiful Gardens of Valsanzibio and Villa Rivella on the Euganian Hills, are open to the public, and are reachable in less than one hour. 15 minutes away from Ca'Adelaide there is a famous golf course, located on the private island of Albarella , where our guests, in possession of a golf card, are most welcome.
There is a swimming pool across the river, while the nearest beaches are 20 minutes drive from Ca'Adelaide. On request we also organize English Courses, and special taylor made courses on Italian language, literature, history and culture, held by a young professor with a degree from the Anormale of Pisa, and an impressive cv in humanistic subjects.
We have an internet point in the reception, which can be used if necessary, a television in the sitting room, with a selection of films which can be watched on dvd, music and a library, with Italian, English and French books.
The Villa. One wing of the Villa has 7 elegant double bedrooms all situated on the first and second floor, while the ground floor has a dining room, a sitting room, and a fully equipped kitchen. The rooms are thus located: Blue Room: double bedroom with bathroom en suite; Red Room: double bedroom with bathroom en suite; Suite: double bedroom, bathroom and twin bedroom; Green Bedroom: twin bedroom, with bathroom (outside the bedroom). All these rooms are air conditioned.
On the second floor, la "Mansarda" has two double bedrooms, and one bathroom(inside one of the two bedrooms) (No air conditioning, fans available).
Cottage.
A few meters away from the Villa, one of the cottages has been converted into and elegant apartment: kitchen, sitting room with a couch which can be turned into a double bed.
On the second floor there are two double bedrooms, and a bathroom.
(No air conditioning, fans available).
The garden. On the southern side of the Villa there is a huge red brick Aia, (a terrace once used for drying out crops, and now a lovely space for outdoor meals and barbeques, and relaxing in the sun). When the weather gets very hot, guests can use the "adiacenza", a lovely open shady building, next to the Villa, where one can read, relax, or play ping pong.
Features *
The Villa has:
Garden with terrace and BBQ

Internet point, TV, DVD player
The Cottage has:
Sitting room with a couch with double bed

(No air conditioning, fans available)
* Please note:
the included amenities may vary according to final agreement, make sure to check your contract for complete list.
This is the area where your selected property is located - the pin is indicative and not an exact address.