Villa Modica
Sicily - Marina di Modica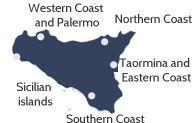 From Noto to Ragusa a triptych of baroque art; churches and palaces create an unforgettable scene with villages that seem to be nativity scenes carved into the mountainous boulders. An extraordinary patrimony, recognized by Unesco, that began even before the Greek temples we still find in Agrigento and Selinunte including the splendid mosaics left by the ancient Romans. When you come you will find that southern Sicily is much, much more…
Number of beds: 6
Bedrooms: 3

Amenities *
:
ADSL Wi-Fi Internet
Air Conditioning
Barbecue
Breakfast Service
Country Views
Dishwasher
DVD Player
Heating
Hi-FI System
Ocean Views
Parking
Satellite TV
Swimming Pool
Washing machine
* Please note:
the included amenities may vary according to final agreement, make sure to check your contract for complete list.
Nearbies:
Ragusa 39,6 km Siracusa 72,2 km Catania 127 km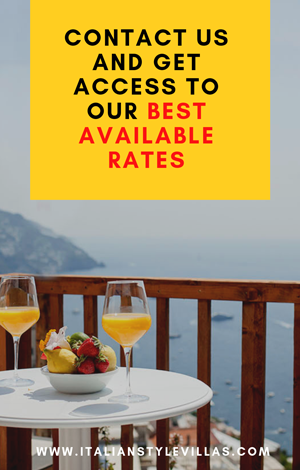 Search for your villa in Italy
Villa Modica – Marina di Modica - Sicily
3 Bedrooms (2 double, 1 twin) - Pool
DESCRIPTION OF THE LOCALITY. Baroque style and chocolate match perfectly together and make the irresistible appeal of Modica, a charming city that is 15 km far from Ragusa and that is divided in two expanses: Modica Alta (upper Modica) and Modica Bassa (southern Modica). This town, settle down between two valleys and on the Pizzo's hill, is a harmony of churches, palaces and buildings of the eighteenth century (all built according to the late baroque style) overlooking narrow, tiny streets, squares, and stage-stairways. The most extraordinary example is the Saint George's Cathedral, that belongs to the properties patronized from the Unesco, that faces a stairway of 160 steps. Is just some metres far the Polara Palace (XVIII century) that overlooks Modica Bassa, characterised by the Saint Peter's Cathedral that embellished by its stairway with the statues of the twelve Apostles. But Modica is also famous thanks to its chocolate that has been made since the eighteenth century by using a cold-working. When this chocolate is amalgamated with vanilla, cinnamon or hot pepper, it is a irresistible temptation. The city has a monumental-looking, because of the past colonisations of Greeks, Romans, Byzantines, Arabs and Normans, but it has also, at the same time, a lively heart that is given by the close Marina Di Modica, considered a paradise from the people who love surfing and to do windsurf. If during the day-time long, gilt beaches invite to a complete rest, when the sun goes down a lot of pubs, discos, restaurants and nightly haunts invite to a complete fun to enjoy during the hot summer evenings. In the surroundings there are also the locations where the famous Commissario Montalbano (a character created by the Sicilian writer Andrea Camilleri) is shot, like Pozzallo, a town renowned thanks to its sandy beaches, and Sampieri, a characteristic, old fishermen village.
DESCRIPTION OF THE PROPERTY. Modern villa (120 sq. m.) with private swimming pool situated in Marina di Modica, a typical seaside resort on the south coast of Sicily. In the vicinity can easily be visited the region's most charming, baroque towns - from Ragusa to Scicli, from Noto to Siracusa - and some of its greatest natural beauties, such as the Vendicari nature reserve and Capo Passero. Villa Modica has an ideal sea front location: a white reef and the sea are a stone's throw away, while an expanse of fine, golden sand is just a few steps more. The convenient situation of the dwelling is matched by the modern conveniences provided – air conditioning, washing machine, dishwasher, LCD television, internet connection - the small, private swimming pool with solarium and changing area. Villa Modica has also spacious, well-proportioned rooms - decorated with great taste and featuring a modern design and vintage pieces of furniture - which make it the perfect place to come to totally unwind either when coming back from the seaside or after spending a night in the close towns of Pozzallo (connections with Malta) and Marina di Ragusa, which both offer many bars, discos and night-clubs tempting to have a good time during the hot Sicilian nights.
Ground Floor: study with double sofa bed, 1 double bedroom, 1 bathroom/shower; First Floor: living/dining room, kitchen, small terrace; First Floor mezzanine: 1 double bedroom, 1 twin bedroom, 1 bathroom/shower; Outside: kitchenette, changing room, swimming pool, solarium, garden.
EQUIPMENT OF THE ACCOMMODATION UNIT: hairdryer, barbecue, strong-box, external shower, iron, dish-washer, washing machine, CD player, DVD player, sat decoder, 4 gas stove burners, oven (electric), 2 fridges, freezer, toaster, 2 TVs. Small size pets are available.
DISTANCES. Grocer's 100 MT, Restaurant 100 MT, Facilities 5 KM (Shops, Banks, Restaurants - Pozzallo), Golf course 180 KM (Castiglione di Sicilia), Hospital 15 KM (Modica), Railway station 5 KM (Pozzallo), Port 6 KM (Pozzallo), Airport 130 KM (Catania), Sea 50 MT (rocky - 100 MT sandy beach), Ragusa is 15 Km away, Scicli is 15 Km away, Cave D'Ispica is 15 Km away, Noto is 30 Km away, Donnafugata is 30 Km away, Vendicari is 30 Km away, Portopalo is 50 Km away, Siracusa is 60 Km away, Caltagirone is 70 Km away, Piazza Armerina is 110 Km away, Catania is 120 Km away, the Aetna is 130 Km away, Agrigento is 130 Km away, Sciacca is 180 Km away, Selinunte is 230 Km away.
Features *
3 Bedrooms (2 double bedrooms, 1 twin)

Air conditioning and heating

BBQ and external kitchenette

Small private Pool

with solarium and changing room

1 Kitchen with 4 gas stove burners, ovens (electric), 2 fridges, freezer, toaster and dish-washer

Laundry with iron, washing machine

LCD TV, CD player, DVD player, sat decoder and internet USB-key connection

Private parking (inside the property)

Services included: water and gas consumption, electricity consumption up till 300 Kwh per week; Linen (sheets and towels) weekly change; final cleaning; tidying up (weekly); welcome breakfast
* Please note:
the included amenities may vary according to final agreement, make sure to check your contract for complete list.
This is the area where your selected property is located - the pin is indicative and not an exact address.