Le Grand Bleu
Apulia Calabria and Basilicata - Ostuni
Nature, history and art have made Apulia a major tourist destination:discover a new land for your holidays.
Number of beds: 8
Bedrooms: 4

Amenities *
:
ADSL Wi-Fi Internet
Air Conditioning
Cooking Service
Country Views
Dishwasher
DVD Player
Hi-FI System
Open fireplace
Parking
Satellite TV
Swimming Pool
Washing machine
* Please note:
the included amenities may vary according to final agreement, make sure to check your contract for complete list.
Nearbies:
Brindisi 42,3 km Lecce 75,9 km Taranto 58,5 km Otranto 124 km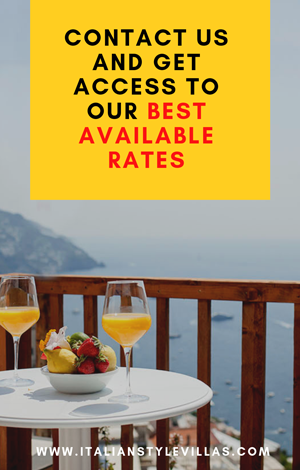 Search for your villa in Italy
Le Grand Bleu – Ostuni – Apulia
4 Double bedrooms - Swimming pool - Park
Le Grand Bleu is an ancient 'trullo' (traditional Apulian small, round, stone dwellings with a conical roof, dating back to the proto-historic period, and are typical of the centre/south of Apulia) located in the heart of the Salento region. The Trulli were once used by farmers for their housing and working needs. Some trulli were used for the storage of agricultural tools, raw clay baskets and pots, and ceramic containers for oil, wine and cereals.
The villa is designed for those who want to escape the hustle and bustle of city life and stay in an exclusive oasis where sun, pure air, luxury and relaxation reign supreme. To feel at home… And much more: Le Grand Bleu offers customised stays suited to all needs, enabling guests to experience the luxury they are accustomed to, and to feel looked after, pampered and protected.
Location. The Salento countryside, with its scents and colours, is easily accessible by air and rail. The Estate is very close to Ostuni, Ceglie Messapica and Alberobello, just 20 minutes from Brindisi airport, 15 kilometres from the white shores of the Adriatic coast and one hour from the Ionian coast. Ferry services to the Greek islands from the port of Brindisi are only 20 minutes away. The property is surrounded by farms at which guests are welcome to taste and buy local products of the traditional, rich cuisine of the Salento.
A landscape filled with classic beauty: a land with no steep slopes, mild weather and sunshine nearly all year round, geometric stretches of red land and no surface water courses, olive groves as far as the eye can see and neat vineyards in rows. Le Grand Bleu is surrounded by a typical Maquis Shrubland oasis with more than 800 trees, a park of olive, almond, fig and pomegranate trees, as well as long stone walls where to stop and listen to the hypnotic song of cicadas, losing all sense of time.
Trullo Description. The trulli stand out like stone tents in the green landscape of olive trees, exhibiting their white pinnacles and displaying mysterious signs on the convex side of their cones: crosses, crescents, stars and angels protecting the hearth - ancestral traditions of an agricultural and deeply spiritual culture, profoundly linked to natural symbolism. In 1996 the trulli have been declared a UNESCO world heritage site and are the most exciting discovery in a land that has such a rich architectural and environmental identity.
Le Grand Bleu, in its aristocratic isolation, is precisely this: an opportunity to treat oneself to a fulfilling holiday experience, in contact with the history and nature of the Salento region. It is a trullo composed of 11 cones. The 150 sq. m. trullo is surrounded by 23,000 sq. m. of countryside. Inside there are four bedrooms, three bathrooms, three living rooms and three kitchens. The interiors have modern style, top designer furniture, and offer all mod cons (telephone, fax, plasma TV with satellite connection, Wi-Fi, air-conditioning and heating that can be individually adjusted, microwave, coffee and tea maker): exclusive environments recreating a homely atmosphere, with an extra touch of elegance and constant attention to detail.
The trullo has been designed to guarantee utmost privacy and functionality. In fact, a section of it, despite being part of the same building, has a private entrance and is ideal for those who prefer to go on holiday with their own domestic staff. On the left and right side of the trullo there are two stone courtyards (120 sq. m.) which are used as outdoor lounge areas with direct access from the trullo, where one can relax in an intimate atmosphere. The two courtyards are furnished with sofas, tables, sun umbrellas and TV. The fully fenced site has a private parking and alarm system.
Pool Area and Gazebo. The cascading, 14x7m swimming pool is decorated entirely with cobalt blue mosaics. The pool has two showers. Bathrobes and towels are provided as standard. In the pool area there is a relaxation area, with brick couches, pillows, tables and sun umbrellas, where one can relax in the sun and enjoy a cocktail. The pool is flanked on one side by a long wrought iron pergola trained with sweetly-scented jasmine: the perfect area for a pleasant rest in the shade.
Just a few meters from the swimming pool there is a large gazebo with a kitchen area, equipped with an oven, a cooker, a dishwasher, an ice maker, a beverage cooler, a bar, and tables and chairs, in which to prepare and have breakfast, lunch and dinner. And all without ever losing contact with nature. For those looking for complete relaxation, a chef is available upon request to satisfy all tastes. The outdoor area is equipped with hi-fi stereo and is an ideal venue for exclusive parties.
Upon request, Le Grand Bleu offers its guests a wide range of exclusive services. Every wish is granted and every request is fulfilled, even before arriving at this extraordinary and charming location.
Features
All bedrooms equipped with air conditioning and SAT TV

Relaxation area with brick couches and pillows, tables and sun umbrellas

1 Gazebo equipped with outdoor kitchen and oven, cooker, dishwasher, ice maker, beverage cooler, bar, table and chairs

Large dining terrace with seating for 22 people

A long wrought iron pergola trained with sweetly-scented jasmine

2 Equipped kitchens with oven, cooker, dishwasher, microwave and coffee maker

Air conditioning throughout

Flat screen Sat TV in living room

Laundry room with washer/dryer and iron

Wi-Fi Internet connection, telephone and fax

Security service and alarm system

Cots available on request

Chef available on request
Amenities *
ADSL Wi-Fi Internet
Air Conditioning
Cooking Service
Country Views
Dishwasher
DVD Player
Hi-FI System
Open fireplace
Parking
Satellite TV
Swimming Pool
Washing machine
* Please note:
the included amenities may vary according to final agreement, make sure to check your contract for complete list.
This is the area where your selected property is located - the pin is indicative and not an exact address.