Villa Italo Bortoluzzi
Northern lakes - Perledo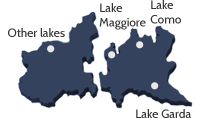 Lake Como has attracted lovers of the dolce vita for millennium with its luxurious gardens, fairytale villas and picturesque fishing villages dotted along its shores. Come peer into the mesmerizing clear lake water as your face is framed by the majestic Alps and breathe in the exotic blooms that surround you. "When you write the story of two happy lovers, let the story be set on the banks of Lake Como." - Franz Liszt
Number of beds: 8
Bedrooms: 4

Amenities *
:
ADSL Wi-Fi Internet
Barbecue
Breakfast Service
Dishwasher
Hairdryer
Heated Pool
Heating
Hi-FI System
Hot-tub
Lake Views
Laundry service
Open fireplace
Satellite TV
SPA
Swimming Pool
* Please note:
the included amenities may vary according to final agreement, make sure to check your contract for complete list.
Nearbies:
Varenna 4 km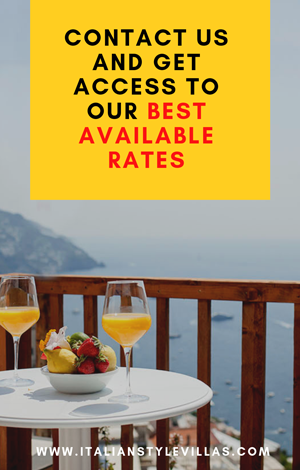 Search for your villa in Italy
Villa Italo Bortoluzzi – Perledo – Lake Como
4 Bedrooms – Salt Water Pool and Jacuzzi - SPA
Villa Italo Bortoluzzi Is a beautiful Italian Villa built in the early part of the 20th century. The Villa is situated in the beautiful community of Perledo nestled 600 meters above the lake and directly above the beautiful town of Varenna. The views are quite simply the best vantage point on lake Como, with fantastic sunsets, and a unique view, which looks down on the intersection of the lake over Bellagio in the distance, while also perched above the historic Vezio castle.
Completely renovated in 2012 and 2013, it is finished with modern and contemporary design with Italian furniture and appliances. It features 4 bedrooms with each having a private en-suite and bathroom.
The modern open kitchen features state of the art cooking facilities with 2 ovens and gas cooktop and dishwasher, ideal if your guests want to hire a private chef. The kitchen includes a filtered water system with natural and carbonated water.
Each floor has its own separate Wi-Fi system, including separate Sonos sound systems to play your music directly from your phone. Wi-Fi and Sonos is equally available by the pool.
The Villa has 4 floors with the bottom floor featuring a game room for games along with a Samsung TV which is connected to the internet. This floor also includes a private spa with a universal weight lifting system and sauna, along with a shower.
The outside is beautifully manicured with multi-tiered gardens including a herb garden for cooking. Outside cooking is available with a built in gas BBQ and outdoor pizza oven. The lower level features a spectacular infinity salt-water pool and Jacuzzi. This section features a sink and an outdoor fridge, along with dining facilities.
The Villa's multiple terraces features 3 separate areas to eat outside and enjoy the unparalleled views. For hiking and mountain biking enthusiasts, the Villa is located within 100 meters of the famous Viandante roman trails, which is maintained by the local Alpini groups. A list of local and internationally renowned restaurants will be provided along with access to a local guide whom can provide a list of activities including a boat tour of Lake Como's historic Villa's and private wine tours to the Valtellina wine region.
Features *
4 Bedrooms with en-suite bathroom
Salt-water pool with sun-beds
Jacuzzi
Garden
Outside cooking area with a built in gas BBQ, pizza oven and outdoor fridge
Terraces with lake view
Equipped kitchen with 2 ovens, microwave, dishwasher and all modern appliances
Fireplace
Wi-Fi and Sonos sound systems available throughout
Smart TV
Private SPA with sauna
Game room
Hairdryer
Bed linen and towels
Breakfast and welcome basket included
* Please note:
the included amenities may vary according to final agreement, make sure to check your contract for complete list.
All the availabilities below are indicative. Please
Contact us
to verify your dates.
Aug 2019
Sep 2019
Oct 2019

| | | | | | | |
| --- | --- | --- | --- | --- | --- | --- |
| Su | Mon | Tu | We | Th | Fr | Sa |
| | | | | | | |
| | | | | | | |
| | | | | | | |
| | | | | | | |
| | | | | | | |

| | | | | | | |
| --- | --- | --- | --- | --- | --- | --- |
| Su | Mon | Tu | We | Th | Fr | Sa |
| | | | | | | |
| | | | | | | |
| | | | | | | |
| | | | | | | |
| | | | | | | |

| | | | | | | |
| --- | --- | --- | --- | --- | --- | --- |
| Su | Mon | Tu | We | Th | Fr | Sa |
| | | | | | | |
| | | | | | | |
| | | | | | | |
| | | | | | | |
| | | | | | | |

Nov 2019
Dec 2019
Jan 2020

| | | | | | | |
| --- | --- | --- | --- | --- | --- | --- |
| Su | Mon | Tu | We | Th | Fr | Sa |
| | | | | | | |
| | | | | | | |
| | | | | | | |
| | | | | | | |
| | | | | | | |

| | | | | | | |
| --- | --- | --- | --- | --- | --- | --- |
| Su | Mon | Tu | We | Th | Fr | Sa |
| | | | | | | |
| | | | | | | |
| | | | | | | |
| | | | | | | |
| | | | | | | |

| | | | | | | |
| --- | --- | --- | --- | --- | --- | --- |
| Su | Mon | Tu | We | Th | Fr | Sa |
| | | | | | | |
| | | | | | | |
| | | | | | | |
| | | | | | | |
| | | | | | | |

Feb 2020
Mar 2020
Apr 2020

| | | | | | | |
| --- | --- | --- | --- | --- | --- | --- |
| Su | Mon | Tu | We | Th | Fr | Sa |
| | | | | | | |
| | | | | | | |
| | | | | | | |
| | | | | | | |
| | | | | | | |

| | | | | | | |
| --- | --- | --- | --- | --- | --- | --- |
| Su | Mon | Tu | We | Th | Fr | Sa |
| | | | | | | |
| | | | | | | |
| | | | | | | |
| | | | | | | |
| | | | | | | |

| | | | | | | |
| --- | --- | --- | --- | --- | --- | --- |
| Su | Mon | Tu | We | Th | Fr | Sa |
| | | | | | | |
| | | | | | | |
| | | | | | | |
| | | | | | | |
| | | | | | | |