Castello di Orlando
Umbria - Todi

Peace, serenity, uncontaminated landscapes set in green, winding valleys where poplars stare up at the deep blue sky. A Region whose appeal unfolds through the stark architectural constructions that stand tall in the towns that remind us of so many Renaissance masterpieces. In Umbria art and nature melt together in a legendary tale that is well worth telling.
Number of beds: 14
Bedrooms: 7

Amenities
:
ADSL Wi-Fi Internet
Babysitter
Barbecue
Breakfast Service
Cooking Class
Country Views
Daily cleaning
Dishwasher
DVD Player
Heating
Hi-FI System
Laundry service
Open fireplace
Satellite TV
Swimming Pool
Tennis Court
Washing machine
WIne Tasting
Nearbies:
Orvieto 38,5 km Terni 42,7 km Perugia 43,1 km Assisi 56,6 km Civitavecchia 141 km Roma 140 km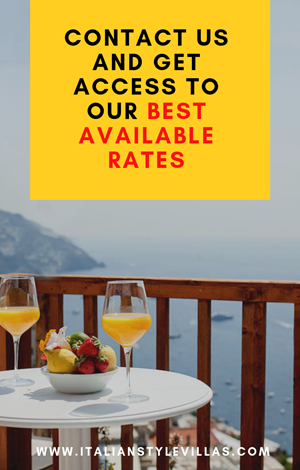 Search for your villa in Italy
Castello di Orlando – Todi – Umbria
7 Bedrooms – Pool
Far from the crowds, far from the noise of Rome and Florence, far from the tourism of Tuscany, here the soul of Italy has remained virtually untouched since the 13th Century. Here, high on a hilltop 15 kilometres from the splendid medieval town of Todi, the fortress of Castello di Orlando with its proud Tower of Orlando stands vigil over a classic landscape of olive groves, vineyards and fields of golden sunflowers. We invite you to cross the threshold of Castello di Orlando is to enter a part of the past. This is not an ordinary place. It is an oasis where past and present live together in harmony.

During your stay, a discreet and efficient staff will strive to ensure that your visit to Castello di Orlando meets all of your expectations.
Castello di Orlando is a beautiful medieval fortress sitting on a hill top in a commanding position, in the un-spoilt countryside between Todi and Amelia, protecting what was the Imperial border against the city of Orvieto and the VaticanState in the thirteenth century. The castle is surrounded by a stunning enclosed 45 acre park consisting of vineyards, olive groves and fruit trees. A two acre lawn circles the house. There is a large swimming pool and pool house and patio. There are comfortable loungers and umbrellas on a paved terrace. Views from the swimming pool are of a classic countryside.
The pool (60 feet x 20) is open from mid May to the end of September. At the pool are changing facilities, garden furniture, chairs, a large table and a refrigerator for cold drinks.
The North Wing Apartment of Castello di Orlando can accommodate 10 people. The West Wing Apartment can accommodate 3 people.
As you enter Castello di Orlando, you are welcomed into a comfortably-appointed sitting room with open fireplace. Forniture is arranged for conversation, reading or watching TV. There is a large open fireplace. Computer w/internet available. Adjoining this sitting room is a dining room with seatings for 14 people. This leads to a terrace with large stone table and panoramic views of the surrounding countryside. The well-equipped kitchen, with dishwasher, microwawe and washing machine also offers direct access to the garden. As we move through the castle, we see that details like the metal banisters of the main staircase, the Pietra Serena stone floors, and the specially-commissioned dining chairs.
The first floor has a double bedroom (King Size) and a twin bedroom, both with full baths and sitting area, TV, and telephone. On the second floor there are two double bedrooms (one twin, one King size), each with full bathroom, sitting area, TV and telephone.
A walkway leads to the top of Orlando's Tower, with its sitting room suite, full bathroom and gallery/loft with double bed (sat Tv + telephone). From here, we can see the entire property, its pool, furnished terraces, sloping green lawns and manicured gardens. Horse pastures, olive groves, vineyards and a fenced deer park all bordered by rows of silent cypresses complete this uniquely Umbrian tapestry. As we explore the external wooden walkway running round the walls high up in the courtyard, the sunlight throws dramatic patterns on the stone walls.
The West Wing Apartment sleeps 3 people, and is only rented together with North Wing One double room (twin beds) and a single room, one full bathroom. Satellite TV and telephone. Comfortable living room, fully equipped kitchen.
Each suite is decorated in its own distinct style with carefully-chosen artworks and antique and contemporary furniture. Befitting a medieval castle, the architects have made sensitive use of stone, iron and wood to create a blend of contemporary details with the existing historic structure, bringing forth comfortable accommodations. Within the castle, ancient stones and stout wooden beams frame chambers decorated with taste and sophistication, to create a juxtaposition of old and new capturing the timeless atmosphere which has always been a hallmark of aristocratic bastions. Each suite has its own sitting area and private gleaming new bathroom.
Download this Villa details and photos as pdf

Features
5 Double bedrooms with 5 bathrooms

An annex with 2 bedrooms with bath

Private pool 5 mt. x15 mt.

Computer with inernet access

Dishwasher & Washing Machine

Ho

usekeepers for daily maid service

ADDITIONAL SERVICES

Baby sitting / Limo service / Vineyards sommelier tours / Country side travel arrangements / Wine, cheese and olive oiltasting / cooking classes / Weddings and events/ Tennis court and tennis couch / Laundry service / Massages and beauty treatments / Sommelier service /Bikes
This is the area where your selected property is located - the pin is indicative and not an exact address.