Villa Floridia
Sicily - Floridia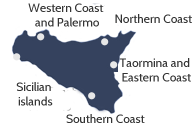 Taormina, perched 200 meters above sea level, soars above a landscape dominated by the Ionian Sea and the volcanic Etna. With its intrigue derived from its history and vibrant lifestyle, it is no surprise that it is one of the most sought after locations in Sicily. Just further down the Eastern coast we find Siracusa with its persevering Greek origins mixed with baroque detailing all framed by the unbeatable seaside.
Number of beds: 4
Bedrooms: 2

Amenities
:
ADSL Wi-Fi Internet
Barbecue
DVD Player
Hi-FI System
Hot-tub
Open fireplace
Parking
Satellite TV
Nearbies:
Siracusa 13,7 km Augusta 36,8 km Catania 68,3 km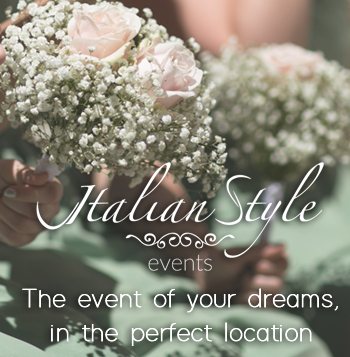 Villa Floridia – Floridia – Sicily
2 Double Bedrooms+1 Double Sofa Bed – Outside Jacuzzi
This villa is 20 km. from Siracusa, in the area around Solarino where it is set in the typical Sicilian countryside surrounded by a park made up of olive trees, many of which have been there for hundreds of years, Mediterranean vegetation and tropical plants. The park is cared for by a gardener and measures 15.000s q.m. The villa 160 sq. m. is stone clad and blends well with the surrounding countryside. On entering we find ourselves in a 60 sq.m. sitting room with parquet flooring and stone clad walls decorated with valuable Caltagirone ceramics dating back to the 18thC. In the middle of the sitting room is a large fireplace surrounded by a sitting area with a large sofa, 2 ottomans, antique furniture, a TV and stereo; a dining area with a large dining table set along a picture window overlooking the garden, a recess with a double sofa bed and a small stereo unit.
The fully fitted kitchen is separated from the dining area by a long fitted cupboard. This kitchen contains a table and chairs and is large enough to be used for dining. There is also a large bathroom with shower on the ground floor (first floor for Americans) and a double bedroom measuring 14sq.m. The access to the first floor (second floor for Americans), which is in effect a tower, is via a staircase in a delightfully decorated room measuring 15sq.m. On the first floor , measuring 20sq.m., we find a bathroom with shower and a double bedroom. The tower offers beautiful views over the surrounding countryside. In the distance can be seen Siracusa and the sea. Outside can be found: a covered veranda furnished with garden furniture and deck chairs, a pergola - a covered veranda complete with a table created in brickwork and covered in antique tiling - a small outbuilding designed for outdoor cooking with a stone barbeque and oven.
The undoubtedly luxurious villa is perfect for an anyone seeking a holiday in fascinating and restful surroundings whilst being only 15 km. from the sea and in easy distance of the principle towns of the east coast such as Catania, Ragusa, Caltagirone and Mount Etna, and the main archaeological sites. The nearest shop is 2km. away. The villa can accommodate 6 people. Oustside the villa there is a 5 persons Jacuzzi (in use only from June to ). Parking is possible within the grounds of the property.
Download this Villa details and photos as pdf

Features
Patio and covered veranda with garden funiture

A outside 5 persons Jacuzzi
This is the area where your selected property is located - the pin is indicative and not an exact address.