Le More
Tuscany - Castiglione della Pescaia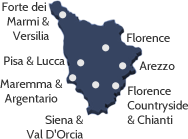 Tuscan Cowboys - really? YES! Come ride some of the most spectacular horse riding trails through the rugged Tuscan terrain opening onto some of the most beautiful beaches in the world. Family fun to fine dining this area offers everything you are looking for in a versatile picturesque destination founded by the Etruscans.
Number of beds:
10
Bedrooms:
5
Starting Price:
Please
contact us
Amenities
:
Access to the beach
ADSL Wi-Fi Internet
Barbecue
Dishwasher
Ocean Views
Open fireplace
Parking
Washing machine
Nearbies:
Castiglione della Pescaia - 4 km Grosseto - 22 km Siena - 100 km Firenze - 177 km Airport Rome Fiumicino - 190 km Rome - 207 km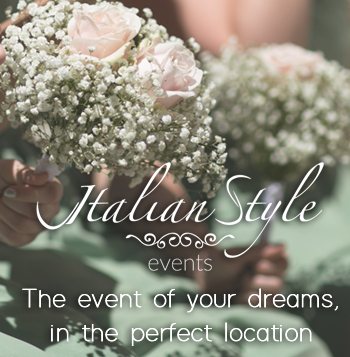 Villa delle More Castiglione della Pescaia – Tuscany Coast
5 Bedrooms – access to the sea
Villa delle More is a seaside house on the Tirreno Coast, at walking distance to Castiglione della Pescaia (1,5 km), a lovable village in the Grosseto province, very famous for its summer tourism, but very tranquil during the other seasons. The house is located right at 15 mt to a sandy beach, surrounded by a private pinewood at 1,5 km to Castiglione della Pescaia. This pretty Villa is situated on the beach, only 15 mt from the shore. The house is simple, without any pretension of luxury but has an incredible charm; it has three terraces: one faces the sea and when the air is particularly clean you can see all the islands of Tuscany's archipelago. The other two look out to the private pinewood on the back.
Villa delle More is based on three levels: on lower floor there is a wide kitchen, a dinner room, a bath, a twin/double bedrooms, a large terrace; on second floor a living room, 2 double bedrooms, a twin bedroom, a bath, a large terrace; on the third floor a double bedroom with bath (with wc and a bidet). The quite that reigns in this place is not to be find anywhere else!
Description. Inside: Kitchen, 2 living rooms, 2 double bedrooms, 2 twin bedrooms, 1 single bedrooms, 2 bathrooms with shower. Outside: Garden with Garden furnitures, Wide parking, 3 terraces.
Accommodation facilities: Electric Fan; Hairdryer; Barbecue; Fireplace; Dishwasher; Fridge; Microwave; Tea/Coffee Making; Toaster; Washing Machine.
Main Distances. Siena: 90 Km; Florence: 130 Km; Rome: 200 Km; Airports: in Florence, Pisa and Rome; Train station (Grosseto): 26 Km; Bus stop: 1 Km; Tennis: 4 Km; Horses: 10 Km; Beach: 10 m; Sailing and windsurf: 100 m; Hospital: 26 Km (F.A. 4 Km).
Download this Villa details and photos as pdf

Features
Accommodation Facilities: electric fan; hairdryer; barbecue; fireplace; dishwasher; fridge microwave; tea/coffee making; toaster; washing machine
This is the area where your selected property is located - the pin is indicative and not an exact address.