Villa Regina del Lago
Northern lakes - Como Lake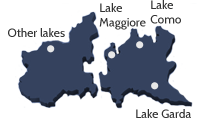 Lake Como has attracted lovers of the dolce vita for millennium with its luxurious gardens, fairytale villas and picturesque fishing villages dotted along its shores. Come peer into the mesmerizing clear lake water as your face is framed by the majestic Alps and breathe in the exotic blooms that surround you. "When you write the story of two happy lovers, let the story be set on the banks of Lake Como." - Franz Liszt
Number of beds: 33
Bedrooms: 17

Amenities
:
ADSL Wi-Fi Internet
Air Conditioning
Barbecue
Caretaker in the grounds
Concierge service
Cooking Service
Daily cleaning
Dishwasher
DVD Player
Gym
Hairdryer
Heating
Hi-FI System
Hot-tub
iPod docking station
Lake Views
Laundry service
Open fireplace
Parking
Satellite TV
Swimming Pool
Washing machine
Nearbies:
Lecco 31,4 km Lugano 34,4 km Menaggio 35,6 km Milano 50,3 km Milano Airport 54,5 km Bergamo 92,1 km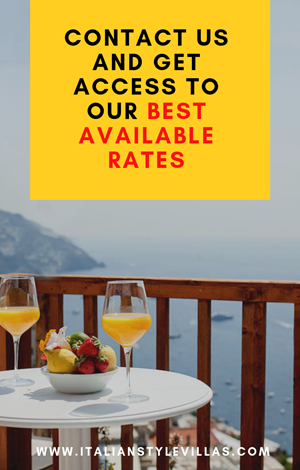 Search for your villa in Italy
Villa Regina del Lago - Como Lake
17 Bedrooms - Swimming Pool
Villa Regina del Lago is one of Italy's national monuments. It was built in the 1700's by a famous Count who was granted the property by a Northern Papal family. Many famous residents have passed through including some of Italy's most renowned opera writers. It is perfectly located, in the centre of the heart of the Lake Como district, close to many of the lake towns. The villa is roughly 45 minutes from Malpensa airport (Milan) or Agno in Lugano. The property also enjoys a wonderful guests villa, which can sleep an additional 11 guests (Villa Regina Piccola).
The Swiss architect, Felice Soave, designed the house to have a simple symmetrical façade with a richly elaborate interior. The ceilings on the public rooms as well as in the bedrooms are ornately decorated and painted. The floors are a beautiful mixture of Cotto from Lombardy, Seminato, and dark antique wood. The villa is filled with beautiful paintings, sculptures, rugs, tapestries, and Venetian chandeliers. The large kitchen is airy with subzero refrigerators and wine coolers, Viking and Gaggeneau ovens, grills and ranges, 4 garbage disposals, 2 dishwashers, a vegetable and fish steamer, and a fryer. The counter tops are made of Verona marble and the cabinetry is richly decorated, hand-carved wood. The most prominent feature of the kitchen is two, original, 8-foot high stone fireplaces and bear the original family's emblem.
The dining room is an oval shaped room with 16 marble columns. The most important fresco in the villa sits above the dining room table. It is a fresco by Andrea Appiana who was Europe's foremost neoclassical artist at the turn of the 19th C. The Tuscan dining room is more casual and filled with period Tuscan furniture. Here there is a separate sitting area with marble fireplace and TV for relaxing and enjoying the views.
On the ground floor are two beautiful dens, with computers and Internet connections. One is fitted with mahogany cabinetry. There is also a Billiards Room with a hand-carved English snooker table. For nights when you want to stay in, there is a cinema with large screen and cinema surround sound system. The cinema houses one of the villa's most incredible fireplaces and an exquisite mahogany bar. There is also a Pizzeria – a large, casual room with a massive, original fireplace and an antique brick pizza and foccaccia oven. On the first floor lies a beautiful workout room. It enjoys gorgeous views of the lake and the mountains in the background. There is a stereo system, TV, weights, Glidex, Stair Stepper, punching bag, and numerous exercise DVDs. The floors are antique, decorative wood and the ceiling is richly carved.
There are eight master bedrooms in the villa, all unique and beautiful. They all boast high and carved ceilings, antique floors, and spectacular bathrooms. The rooms are filled with antique furniture, Persian rugs, Venetian chandeliers, and beautiful art. Some of the bathrooms have Philippe Starck designed wash basins, bathtubs, and showers, while others have large, antique French and English trough bathtubs and ornate wash basins. Two of the bedrooms enjoy a guest bedroom and one of the master bedrooms boasts two additional guest bedrooms.
There are two beautiful pianos in the villa. One is a perfectly restored antique Bluethner that once sat in the Leipzig Concert Hall. It rests in the Music Room, which is a spectacular room with 30-foot high ceilings, Albertolli frescoes, and stunning views of the lake. The second piano is a player piano that plays jazz, modern, and classical music on its own.
Villa Regina del Lago is child friendly. A wonderful outdoor play area with a beautiful wooden slide, swing set, and rope climb sit in the back garden next to the kitchen. There is also a large children's playroom on the first floor next to the music room and a small children's play room next to the kitchen.
Villa Regina Piccola (outbuilding) description: Villa Regina del Lago has a little outbuilding, Villa Regina Piccola, that is a 450 square metres villa at Lake Como. It is a beautiful villa made of Moltrasio stone and wood. It was designed to view the Lake. All 6 bedrooms have lake views. There are three bedrooms with queen-sized beds, one bedroom with two twin beds, one bedroom with a European double bed and one bedroom with a single bed.
Villa Regina Piccola is decorated with fine antiques and elegant Italian designer furniture. Four of the bedrooms have beautiful en-suite bathrooms. The kitchen is large, modern and airy with every imaginable amenity. The kitchen units are an elegant stainless steel and in the centre is an antique Tuscan eating table. Additionally, the villa has cable TV, mobile and fixed telephony with a computer and broadband Internet connection. There is also a stereo in the sitting room. There are two beautiful fireplaces in the Villa. One is in the sitting room, which looks out over the lake, and the other is in one of the bedroom suites.
Villa Regina Piccola uses only the finest linens, towels and robes. Each of the beds has goose down comforters and pillows and guests will enjoy fluffy robes during their stay.
This property is available to rent together with the main Villa or separately.
Gardens, Pool, and Externals. The gardens of Villa Regina del Lago are considered some of the most historic and beautiful on Lake Como. You will enjoy the fresh flowers that come from the Cutting and Rose gardens. There is also an extensive Vegetable Garden and Orchard so you can enjoy fresh fruit and vegetables throughout your stay!
The Swimming Terrace is spectacular. The terrace is filled with lemon and olive trees. The views of Lake Como are stunning from the terrace, which is the warmest part of the garden. Overlooking the swimming pool is Sant'Agata's 12th Century bell tower. There is also a beautiful 200 years old greenhouse on the terrace. There are 11 working fountains on the property that add cool freshness and sound to the hot summer afternoons.
The property of Villa Regina del Lago ends at the lake's shore. The dock area is beautiful. It is encased in antique Moltrasio stone, both on the walls and on the steps leading to the water. The dock area is filled with roses, creeping jasmine, and oleander. Two boats are docked at the private dock and are available for rent (a 32-foot hand crafted, mahogany wood boat and a 19-foot motorboat).
All utilities and daily maid service included in the rental. Bicycles, tennis rackets, and other sports equipment are available at guests disposal.
Features
Large well equipped kitchen

Pizzeria with pizza and focaccia oven

Stereo system, TV,

DVD, Internet connection

Air conditioni and Heating

O

utdoor play area with a beautiful wooden slide, swing set and rope climb

S

mall children's play room

Bicycles, tennis rackets, and other sports equipment are available at guests disposal

Two boats are docked at the private dock and are available for rent
This is the area where your selected property is located - the pin is indicative and not an exact address.