Villa Nathalie
Northern lakes - Torno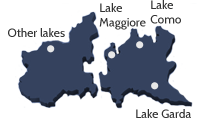 Lake Como has attracted lovers of the dolce vita for millennium with its luxurious gardens, fairytale villas and picturesque fishing villages dotted along its shores. Come peer into the mesmerizing clear lake water as your face is framed by the majestic Alps and breathe in the exotic blooms that surround you. "When you write the story of two happy lovers, let the story be set on the banks of Lake Como." - Franz Liszt
Number of beds: 13+4
Bedrooms: 7+2

Amenities
:
ADSL Wi-Fi Internet
Air Conditioning
Barbecue
Concierge service
Cooking Service
Daily cleaning
Dishwasher
DVD Player
Hairdryer
Heating
Hi-FI System
Lake Views
Parking
Satellite TV
Swimming Pool
Washing machine
Nearbies:
Como 7 km Chiasso 14,2 km Milano 58,0 km Malpensa or Linate Airport 45 min. drive distance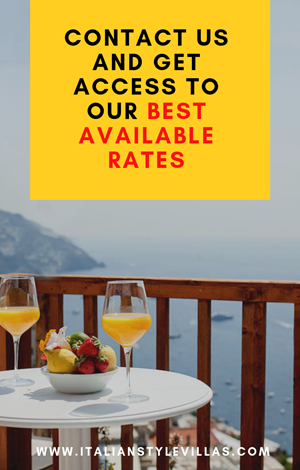 Search for your villa in Italy
Villa Nathalie – Torno – Como Lake
7+2 Bedrooms - Pool
Villa Nathalie, one of the most amazing luxury period villa located in enchanting lake shore position about 6 km from the main historical square of Como. The villa dated 18th century's and sits in the amazing small village Torno at the end of the pedestrian area where peace and amazing view offer guests the most ideal retreat for privacy and relaxation. The property has totally renovated with a special care on all comfort, technologies and tasteful furniture but with no alteration to the liberty style of the façade, that still perfectly matches with the romantic lake atmosphere.
Villa Nathalie develops on three floors and have delightful terraces with pool facing the water.
The Ground Floor: from the main door a long luminous corridor leads on your left to one Playing and reading "Veranda" having wide French windows that open onto the finely furnished terrace with dining Pergola, variable depth heated swimming pool ( 6x3 meters) a flight of stairs to the lake and private jetty.
On the right there is a courtesy bath, the elevator and the large Carrara marble stairs that lead to the upper floors. Adjacent to this, there is the large dining room comfortably sitting 16 guests finely decorated with liberty style flooring and furniture; large French windows open onto the terrace. The all new professional kitchen has granite countertops, 4 electric burners, large oven, American fridge and freezer, microwave and dishwasher. Behind the kitchen, the laundry and utilities room complete the floor.
On the first floor, again liberty flooring, frescoes ceiling, marble finishes, restored antique pieces of furniture and fashion materials, embellish both the Winter living room having elegant fireplace, Plasma screen and satellite TV, and the 3 bedrooms: one suite with private balcony and two doubles also having private closet and baths villa Nathalie just unforgettable.
The second floor comprises 4 tastefully furnished bedrooms: 2 suites with en-suite shower and tub bath, one double bedroom with en suite bath and one single room with French bed also having closet and en suite baths.
The property also has one Mansarda (only available upon request and additional cost) that comprises one living room with fire place and dining area for four people, one kitchen with 4 burners, electric stove, oven, microwave, fridge/freezer, dishwasher and double sink; one master bedroom with king size bed and one twin.
The price include 5 hours maid service per day, linen change once a week, pool towels and internet Wi fi and air conditioning. Cook and boat service up on request.
Features
7 Bedrooms (2 suites, 3 double, 1 twin, 1 single)

7 ½ Bathrooms

On request a Mansarda with 2 double bedrooms, lakefront balcony, equipped kitchen and 2 bathrooms

Terrace on the lake furnished with comfortable couches, chaise and the like

Shaded dining pergola covered with jasmine vine

Private pool with sun-beds, heat and jet-stream for swimming or massage

Back garden with exposed rock face and a garden Conservatory with ping pong table

Equipped kitchen with 2 gas and 4 electric burners, large oven, large fridge/freezer, microwave, professional dishwasher

Washing machine

Fireplaces

Air conditioning and heating

Sat TV, DVD player, WI-FI internet access

Included: 5 hours maid service per day, linen change once a week, pool towels and internet Wi fi and air conditioning

Cook and boat service on request
Apr 2019
May 2019
Jun 2019

| | | | | | | |
| --- | --- | --- | --- | --- | --- | --- |
| Su | Mon | Tu | We | Th | Fr | Sa |
| | | | | | | |
| | | | | | | |
| | | | | | | |
| | | | | | | |
| | | | | | | |

| | | | | | | |
| --- | --- | --- | --- | --- | --- | --- |
| Su | Mon | Tu | We | Th | Fr | Sa |
| | | | | | | |
| | | | | | | |
| | | | | | | |
| | | | | | | |
| | | | | | | |

| | | | | | | |
| --- | --- | --- | --- | --- | --- | --- |
| Su | Mon | Tu | We | Th | Fr | Sa |
| | | | | | | |
| | | | | | | |
| | | | | | | |
| | | | | | | |
| | | | | | | |
| | | | | | | |

Jul 2019
Aug 2019
Sep 2019

| | | | | | | |
| --- | --- | --- | --- | --- | --- | --- |
| Su | Mon | Tu | We | Th | Fr | Sa |
| | | | | | | |
| | | | | | | |
| | | | | | | |
| | | | | | | |
| | | | | | | |

| | | | | | | |
| --- | --- | --- | --- | --- | --- | --- |
| Su | Mon | Tu | We | Th | Fr | Sa |
| | | | | | | |
| | | | | | | |
| | | | | | | |
| | | | | | | |
| | | | | | | |

| | | | | | | |
| --- | --- | --- | --- | --- | --- | --- |
| Su | Mon | Tu | We | Th | Fr | Sa |
| | | | | | | |
| | | | | | | |
| | | | | | | |
| | | | | | | |
| | | | | | | |

Oct 2019
Nov 2019
Dec 2019

| | | | | | | |
| --- | --- | --- | --- | --- | --- | --- |
| Su | Mon | Tu | We | Th | Fr | Sa |
| | | | | | | |
| | | | | | | |
| | | | | | | |
| | | | | | | |
| | | | | | | |

| | | | | | | |
| --- | --- | --- | --- | --- | --- | --- |
| Su | Mon | Tu | We | Th | Fr | Sa |
| | | | | | | |
| | | | | | | |
| | | | | | | |
| | | | | | | |
| | | | | | | |

| | | | | | | |
| --- | --- | --- | --- | --- | --- | --- |
| Su | Mon | Tu | We | Th | Fr | Sa |
| | | | | | | |
| | | | | | | |
| | | | | | | |
| | | | | | | |
| | | | | | | |

Jan 2020
Feb 2020
Mar 2020

| | | | | | | |
| --- | --- | --- | --- | --- | --- | --- |
| Su | Mon | Tu | We | Th | Fr | Sa |
| | | | | | | |
| | | | | | | |
| | | | | | | |
| | | | | | | |
| | | | | | | |

| | | | | | | |
| --- | --- | --- | --- | --- | --- | --- |
| Su | Mon | Tu | We | Th | Fr | Sa |
| | | | | | | |
| | | | | | | |
| | | | | | | |
| | | | | | | |
| | | | | | | |

| | | | | | | |
| --- | --- | --- | --- | --- | --- | --- |
| Su | Mon | Tu | We | Th | Fr | Sa |
| | | | | | | |
| | | | | | | |
| | | | | | | |
| | | | | | | |
| | | | | | | |