Villa Il Tulipano Bianco
Tuscany - Forte dei Marmi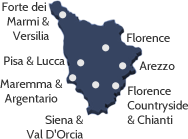 Chic shopping, fine dining, hot nightlife. But wait there is more, Marble caves where Leonardo chose his block for The David down to the home of SuperTuscan wines through Bolgheri an endless succession of experiences and emotions! linked by a single common denominator: the bright blue of the waters.
Number of beds: 6
Bedrooms: 4

Amenities
:
ADSL Wi-Fi Internet
Air Conditioning
Barbecue
Country Views
Dishwasher
DVD Player
Heating
Hi-FI System
Parking
Playground for children
Satellite TV
Swimming Pool
Washing machine
WIne Tasting
Nearbies:
Lucca 36,0 km Pisa 38,1 km Pisa Airport - 39 km Florence 110 km Florence Airport 102 km Siena 179 km Arezzo 184 km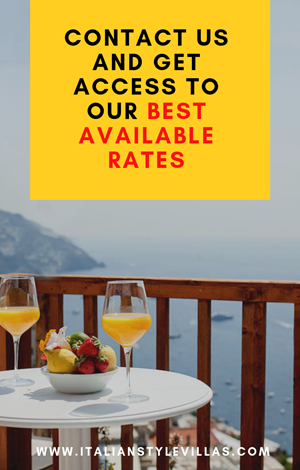 Search for your villa in Italy
Villa Il Tulipano Bianco - Forte dei Marmi – Tuscany Coast
4 Bedrooms (2 double rooms – 2 single rooms) - Pool
The property is located in one of the most fascinating and uncontaminated areas of Versilia, the famous marine area of Forte dei Marmi. Sea and culture are the two characteristics of Forte dei Marmi, one of the most famous tourist centres along the Tuscan shore.Villa Il Tulipano Bianco is direct on the cost and the distance from the beach is 750 meters about 3-4 minutes walking. The interiors style is modern with design furniture, every season the guests can find an Art Exhibition Installation inside with all information about artist. At the front, the property includes a swimming-pool, many terraces, a fully furnished lounge area. The outside of the house features a typical Mediterranean garden.
THE VILLA (130 Sq. M.) OFFERS: 4 Bedrooms (2 Double bedrooms – 2 Single bedroom), 4 Bathrooms (2 with shower - 1 with bathtub – 1 service bathroom), 1 Living room, 1 Dining room and 1 Kitchen. Baby equipment is included. IN THE GARDEN you find a large outdoor dining terrace with seating for 6 people in front of the pool, a large irrigated lawn areas. Traditionally planted garden with local trees, shrubs and herbs. Swings or any children's amenities. The swimming pool is 4,5x4,5 meters, the maximum depth is 1,20 meters and the minim depth is 1,20 meters.
VILLA FEATURES: AC/De-humidifier/Cooling Fans; alarm system, automatic illumination, children's activity Area; children's pool. Continuous hot water supply, pressurized and instant circulation system; cots available; DVD player and Flat screen Sat Television in living room; Wi-Fi LAN; Professional kitchen; Gazebo with electrical capabilities; outdoor swimming pool; laundry room with washer/dryer and iron; outdoor cooking facilities. Parking for 1-2 cars and private access road.
DISTANCES. The closest best Beach 0,8 km away (about 3 minutes by car). The closest Golf Courses "The Versilia Golf" is 1 km away (about 3 minutes); The closest Tennis Courts is 1,8 km away (about 5 minutes); The closest Equestrian Facilities is 5 km away (about 10 minutes); Nautical Circle is 1,3 km away (about 5 minutes); Spa in the surroundings is the Undulna Terme 2 km (about 5 minutes); The closest airport is in Pisa (Galileo Galilei Pisa Airport - 39 km drive distance, about 25 minutes); the closest Private airport is the "Cinquale Airport" (5 km drive distance, about 10 minutes); The closest Hospital, San Camillo Private Clinic, is 1 km about away.
Features
4 Bedrooms (2 single, 2 double)

Pool with children's pool

Mediterranean garden with large outdoor dining terrace

Outdoor cooking facilities

Equipped professional kitchen Laundry room

Laundry room with washer, dryer and iron

DVD player and flat screen Sat TV

Parking for 1-2 cars and private access road
This is the area where your selected property is located - the pin is indicative and not an exact address.