I Marmi Apartment
Tuscany - Florence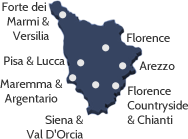 Florence never ceases to amaze. As Stendhal once said, it is the town of subtle allure, where the importance of its most famous masterpieces never decreases. It has provided inspiration for poets and artists and continues to amaze for the gentle beauty of its views.
Number of beds: 6
Bedrooms: 3
Starting Price: On Request
Amenities
:
ADSL Wi-Fi Internet
Air Conditioning
Babysitter
Breakfast Service
City Views
Daily cleaning
Dishwasher
DVD Player
Heating
Hi-FI System
Laundry service
Satellite TV
Washing machine
WIne Tasting
Nearbies:
Florence Airport 6,7 km San Gimignano 52,7 km Lucca 74,0 km Siena 75,6 km Arezzo 78,2 km Pisa 85,7 km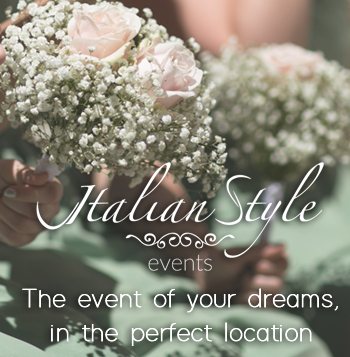 I Marmi Apartment - Florence
3 Double bedrooms
Palazzo Bardi was built in 1420 by Brunelleschi. It is located in via dé Benci, between the Arno river, the Uffizi Gallery and Santa Croce. The building is considered the first step towards a new model of private Renaissance palace in Florence, changing the late gothic architecture. The courtyard of the palazzo is decorated with Andrea della Robbia majolicas, a crown of big columns typical of Brunelleschi's style, antique marbles and precious Renaissance ironworks. The Palazzo's major restoration was completed in 2012 and it's now in mint conditions. Residents (8 in total) are mainly British or Americans. English speaking porter and security video system ensure the best security and privacy.
The Apartment – Where the Opera started (14th of January 1573).
The apartment in the 16th century hosted the "Camerata Fiorentina" used to meet in this apartment, which was the palazzo's theatre during the Reinassance. The Florentine Camerata was a group of scientists and constituted by the Bardi Count and other scholars of musical theory, among whom was Vincenzo Galilei, father of Galileo. They created new musical principles, merging music to the 33rd "Canto" of Dante Alighieri's Inferno, giving birth to what is known now as Lyrical Opera. Still hanging from the ceiling of the theatre are the scenic machinery used at that time.
I Marmi Apartment is located at the Piano Nobile (first floor, second American, no lift). It is a 320 sq. meters (3.400 sq. ft.) apartment on two levels.
The décor is a combination of the finest contemporary Italian design and Florentine '500 architectural detail. The interiors are superbly decorated with original plaster works, stones and 18th century frescoes. Bauhaus period furniture are from the best designers: Van der Rohe, Eames, Le Corbusier, matching a precious 17th century sofa and two Medieval terracotta statues. Castiglioni, Flos and Fontanarte lighting gives to the place a very special atmosphere in the evening.
Lower level: Entrance with library, one superb master bedroom with en-suite bathroom with tub, two bedrooms with private relax area and en-suite shower bathroom, double height drawing open space connecting the two bedrooms, day toilet, washer and drier corner.
Mezzanine level, overlooking the lower level: drawing room, the dining room with leather chairs sits up to 12, fully fitted kitchen, cocktail and coffee bar. The common spaces are extremely spacious .
Services.
Kitchen equipment and internal systems are state of the art: Wi-Fi Internet, AC, heating, sound system, video system, flat screen TV in sitting room and in every bedroom, DVD and CD players, Satellite TV, water purification system, valuable storage. Cleaning staff 4 hours a day, 7 days a week. Concierge available 24/24. Welcome champagne, food and fruit basket. Bed linen change any third day. Daily bath linen change. Complimentary toilet set.
This fascinating residence matching the modern comfort with history gives you the very best of Florentine life. Available for renting starting from three nights.
Optional services and amenities.
Our sister company can deliver the following services: catering and assistance for private meeting and events, daily breakfast and international press basket, food and drinks on demand, flowers, baby-sitter, laundry, chef and waiter service, valet parking, en-suite wine tasting and Italian cooking lesson, limousine service, personal shopper, Porsche Carrera 4S cabrio for private use.
Download this Villa details and photos as pdf

Features
3 Double bedrooms with en-suite bathroom

Flat screen SAT TV, DVD and CD player

WI-FI internet connection

Air conditioning and heating

Services included:

Cleaning staff 4 hours a day, 7 days a week. Concierge available 24/24. Welcome champagne, food and fruit basket. Bed linen change any third day. Daily bath linen change. Complimentary toilet set

Services available on request: catering and assistance for private meeting and events, daily breakfast and international press basket, food and drinks on demand, flowers, baby-sitter, laundry, chef and waiter service, valet parking, en-suite wine tasting and Italian cooking lesson, limousine service, personal shopper, Porsche Carrera 4S cabrio for private use