Flowers of Florence
Tuscany - Florence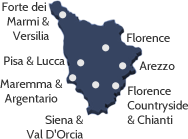 Florence never ceases to amaze. As Stendhal once said, it is the town of subtle allure, where the importance of its most famous masterpieces never decreases. It has provided inspiration for poets and artists and continues to amaze for the gentle beauty of its views.
Number of beds: 10
Bedrooms: 5

Amenities
:
ADSL Wi-Fi Internet
Air Conditioning
City Views
Dishwasher
DVD Player
Hi-FI System
Satellite TV
Washing machine
Nearbies:
Florence Airport 6,7 km San Gimignano 52,7 km Lucca 74,0 km Siena 75,6 km Arezzo 78,2 km Pisa 85,7 km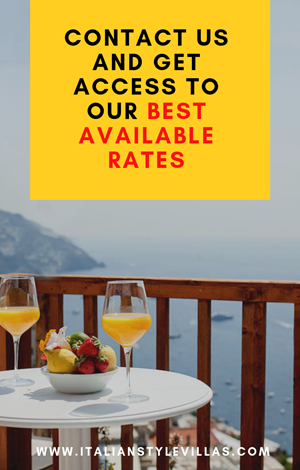 Search for your villa in Italy
Flowers of Florence Apartment - Florence
5 Double / Twin bedrooms
Located in a prestigious 17th century palazzo near the Arno River, this elegant apartment is in the very heart of Florence and a moment away from the most important monuments. The apartment blends 17th century splendor with a central location. The Duomo Cathedral, one of the city's most famous landmarks, is just 600 meters away. The romantic Ponte Vecchio ("old bridge"), designer shops, art galleries, and museums are all within 1 km. Palazzo Arrighetti is located in the old city center of Florence, where all the major attractions are located. This area is no more than 1.5 km across: everything is within walking distance.
The décor of the interior has been executed in the traditional Florentine style and the rooms are furnished with particular elegance. The original frescoes that colour the ceilings and blend perfectly with colours, materials and fabrics make the apartment unique in its style.
The apartment is on the second floor (approx 80 steps, no elevator); it is 200 sq. m. wide and consists of an entrance way, one double bedroom, one twin-bedroom, three bedrooms that can be arranged either as double or twin, three bathrooms (two with shower and one with bathtub), a fully equipped kitchen, and a spacious living room with TV.
Tabernacle on the back of Palazzo Arrighetti
This tabernacle dates back to the 17th century and presents a beautiful fresco of the late 14th century of a Madonna and Child attributed to Lippo di Benivieni. The awkward shape of the fresco is maybe due to the fact that the Palazzo was restored in the 17th century and most part of the original fresco was lost. What remained of the original fresco was placed in the shrine as we see it today.
Download this Villa details and photos as pdf

Features
Air conditioning (internal units in the bedrooms)

Direct-dial line (only local calls)

Internet high speed access (wired and wireless)

Washing and dryer machine

Cradle and Cribs (infant beds) on request
This is the area where your selected property is located - the pin is indicative and not an exact address.