Borgo Castello
Tuscany - Volterra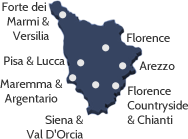 See what inspired the great DaVinci, stroll through vineyards, endless fields of poppies, sunflowers and spot a trail of cypress trees leading to a noble villa producing a Super Tuscan wine. Whether it is your first or your fifteenth time - the cradle of the Renaissance - is one of the most amazing places on earth!
Number of beds:
34
Bedrooms:
17
Starting Price:
Please
contact us
Amenities
:
ADSL Wi-Fi Internet
Babysitter
Breakfast Service
City Views
Cooking Class
Country Views
Daily cleaning
Dishwasher
DVD Player
Gym
Heating
Hi-FI System
Open fireplace
Playground for children
Satellite TV
Swimming Pool
Washing machine
WIne Tasting
Nearbies:
Siena 59,4 km Pisa 67,7 km Florence 74,7 km Florence Airport 89,3 km Lucca 94,8 km Arezzo 142 km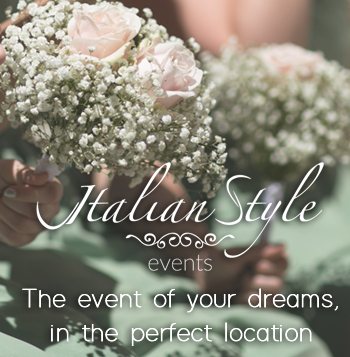 Borgo Castello – Volterra – Tuscany
17 Bedrooms – Pool - Garden
Borgo Castello in Pignano is an international community of spirited, green, and artistic souls living in an ancient Etruscan hamlet on 720 acres of pristine Tuscan countryside near San Gimignano. It is one of Italy's most charming and pleasing estates with a history that dates from the 13th century. This ancient "borghetto" consists of a villa and surrounding buildings, commands views that embrace all of Tuscany. Our meticulously restored 18th century villa sits at the heart of the estate and includes a series of suites and roomy public spaces such as a ballroom, music room and library. In the grounds a generous swimming pool has been carved from an old limestone quarry and the house is surrounded by gardens that lead to long, bosky walks through adjoining forests and fields. The villa, lodged at 2.000 feet, receives welcome summer breezes and offers some of Tuscany's grandest views - west towards the Mediterranean and east towards Siena. Each of its 17 luxurious bedrooms is distinctive – and elegantly appointed. The nod to modern comforts extends to the 22 bathrooms which blend gorgeous native stones and marble with gleaming, state-of-the art fixtures. Indoors and out, the villa offers seemingly endless, enticing spots for intimate or festive gatherings. There are several public sitting rooms, a medieval banquet room, an entertainment room, an internal courtyard and two kitchens. The MAIN KITCHEN is intended for use only by villa's authorised staff. It is only accessible to guests when attending a pre-arranged cooking lesson. For guests' use a kitchen on the ground floor is available. The villa has two dining rooms, a living room with sofas and large fioreplace, a large library with comfortable sofas, a fireplace, tables and books in various languages, a billard room. Guests can access and use the small room with the laundry machine using tokens but the main laundry room and its services are managed exclusively by villa's staff. For children, of all ages, the estate Borgo Castello leaves a sweet imprint. (The hamlet has its own Montessori school, in a charming 18th century farmhouse). Meet our pigs - each one a character – and our eccentric dogs, Farfalla and Lulu, and ride our horses. The villa has also a kids entertainment room: a comfortable place for children to play or rest during warm hours in summer, with tables and DVD player.
A collection of stone farmhouses (beautifully reconfigured as genteel apartments and duplex ateliers) sit near the main house. The scale and grandeur of Borgo Castello are those of a château-hotel, but it has an atmosphere of bohemian luxury. Its rhythm of life echoes an old family estate - home to several generations - or of an artist's colony, where guests are treated with personal and informal hospitality. The hamlet can comfortably accommodate large parties, and this has made Borgo Castello for serene holidays in the heart of Tuscany; and the center for warm celebrations: wedding, banquet, spiritual retreat, artistic workshop, or reunion. Our cuisine and wines are proudly Tuscan, mostly organic, always seasonal, special, and prepared with love.
Overlooking the ochre and green hills of Tuscany - ancient Etruria – Borgo Castello plays with our sense of time, its present tranquillity belying a turbulent past. The crenulated ramparts, dating from the 13th century, have witnessed periods of plague, destruction, peace and prosperity, war, decadence and dissolution. In the late 1700s, the "Borgo" was owned by the Incontris, wealthy wool merchants. During the 19th century the Marchese Ludovico Incontri turned it into a palatial country seat. He planted formal gardens and expanded the villa, and out-buildings. It was a borghetto, or hamlet, in which as many as 700 inhabitants looked after the marches' family and estate. The present owners have reunited the past with the present. The villa and outbuildings have been restored; the land reclaimed according to principles of perm culture and sustainable use of natural resources. Extensive new infrastructure captures and stores rainwater which is recycled through reed beds and used for irrigation. The sun and wood harvested from Pignano's forest contribute to the community's energy needs thanks to a solar collectors and a biomass generator. Residents and guests eat fruits and vegetables fresh from the garden, and olive oil pressed from our own trees; eggs and ham come from our chickens and pigs. Seasonally, highly trained spaniels dig truffles - Tuscan gold - from the soil of the "Borgo".
Distances by car: 1 hour 15 min from Florence, 40 min from Siena, 1hour from Pisa, 1hour from the coast.
Download this Villa details and photos as pdf

Features
2 Kitchen (one is available for the villa's staff)

Included in the rental: continental breakfast, 3 maids (for 5 hours a day) for cleaning, preparing and assisting breakfast, electricity up to 800 kw. per week, bed

linens, toiletry items, 2 changes of bed linens per week, bath and pool towels, table setting / clearing for all meals, final cleaning, cheerful advice and assistance in all matters

On request: extra maid; massage, cooking lessons, Baby sitting service, bicycles rental available, horse riding, yoga sessions, Montessori Kindergarten, walks in the woods, nature guided tours, sightseeing tours (Siena, Lucca, Pisa etc.). Events, celebration, party, wedding and ceremonies during the rental
This is the area where your selected property is located - the pin is indicative and not an exact address.